This sweet and spicy paleo pineapple chicken is way better than takeout, plus it's gluten free and Whole30 approved.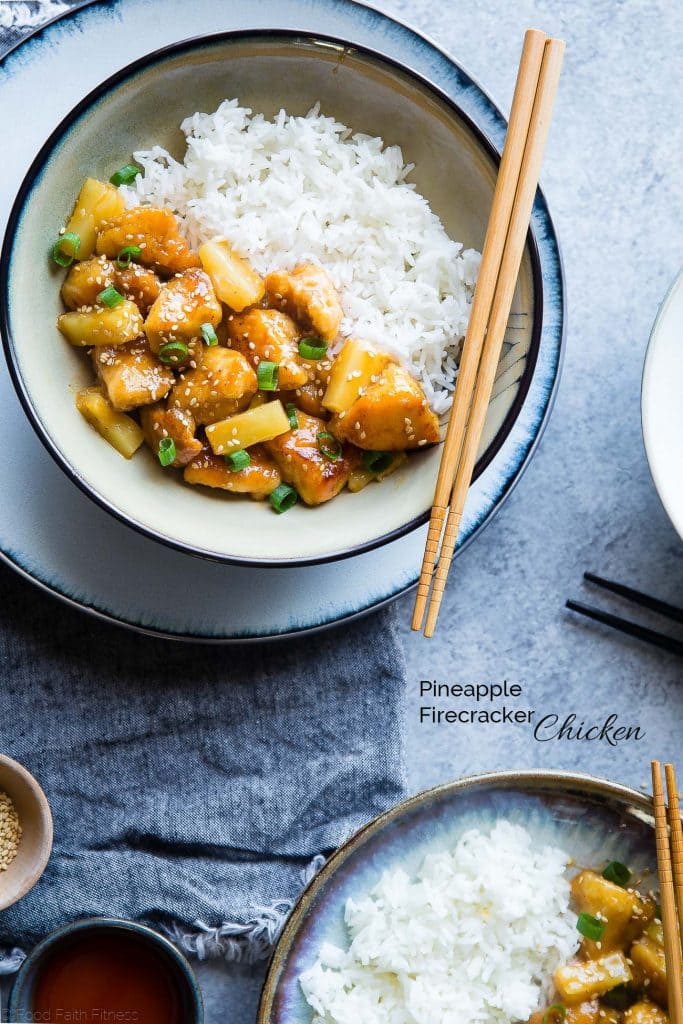 Straight up, this firecracker chicken is going to be the newest dinner to BLOW up your families taste buds, in the most CRAZY addicting, totally obsessively-gotta-eat-it-weekly kinda ways.
It's the kind of chicken that you make 4 servings of for your hubs to bring to work the next 4 days and then – POOF – after day 1 you look in the fridge and ALL CHICKEN IS GONE. AAAND, you're not even mad that it means you now need to make 3 more lunches because you TOTALLY get it.
Really happened. True story. Right down to the "not even being mad" part.
You guys. This is my new favorite recipe. You know, until next week when I have a new favorite recipe.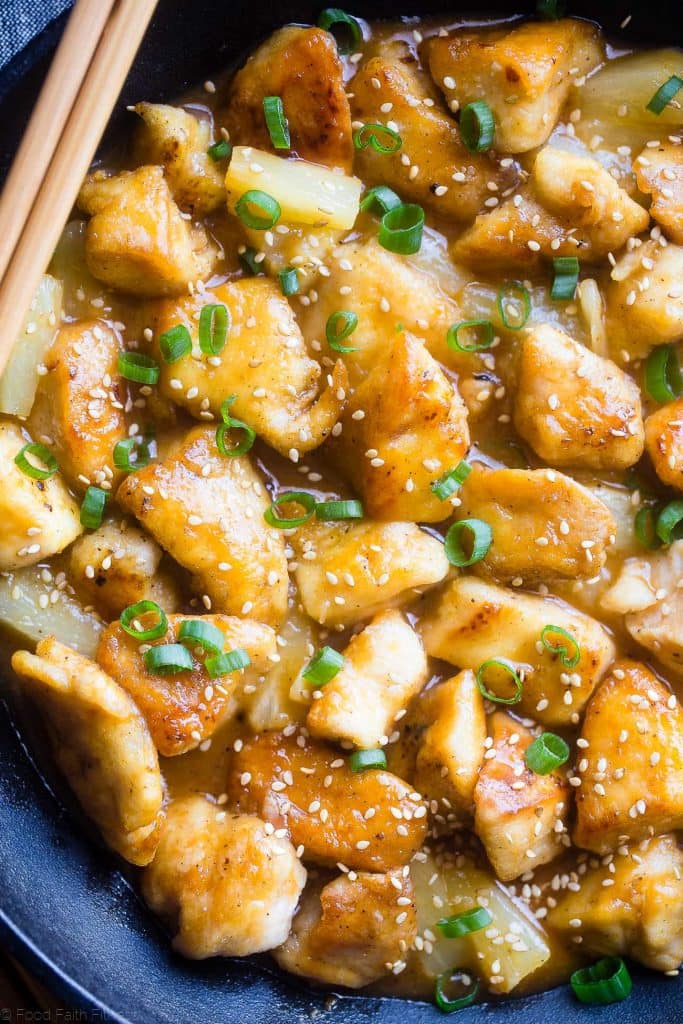 Considering we have had whole30 mango chicken with coconut cauliflower rice, paleo orange chicken and whole30 bacon cauliflower fried rice, you know I have this obsesses ion with "whole30-fying" takeout dishes.
Mostly because I RLY RLY like takeout food, but I RLY RLY don't like how it makes my GRUMBLY (in a bad way) belly feel after a major binge sesh. Considering you and I agree on ALL things food, I know you also have these feelings in your soul.
This healthy, real-food, takeout-fakeout (too much?) chicken uses pineapple juice to create a sticky-sweet sauce that wraps itself around each tender, golden-brown, crispy-crunchy bite of chicken and then – POW – those bursts of spicy hot sauce and salty coconut aminos hit your taste buds SQUARE IN THE FACE.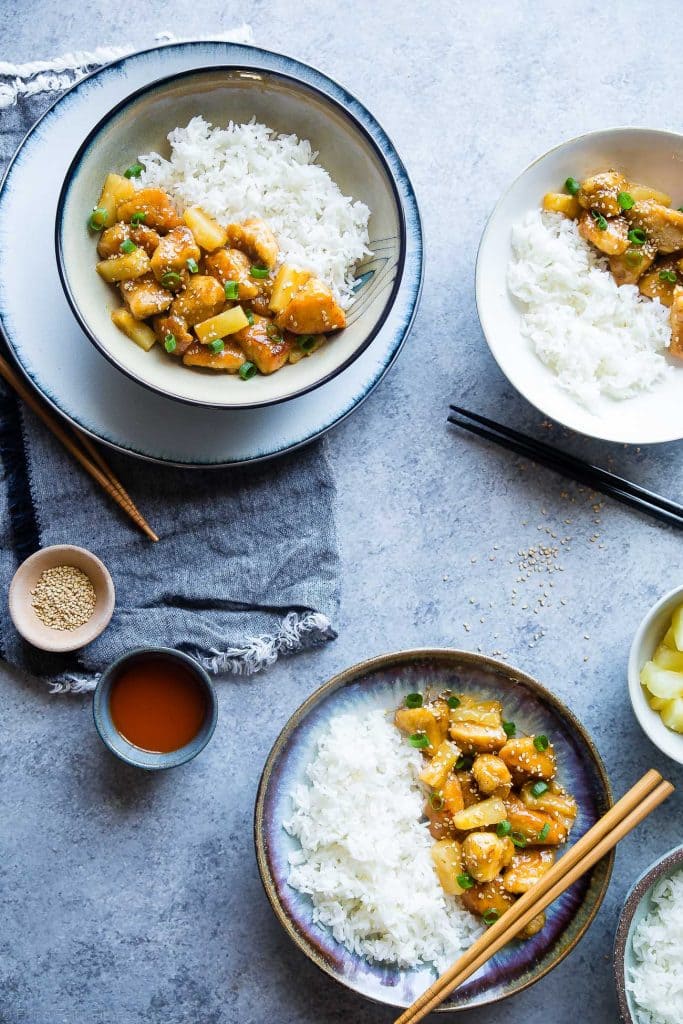 It's the sort of spicy-sweet heat that tingles your taste buds and warms the back of your throat in happy-delicious-food GOODNESS, each and every time you MUNCH.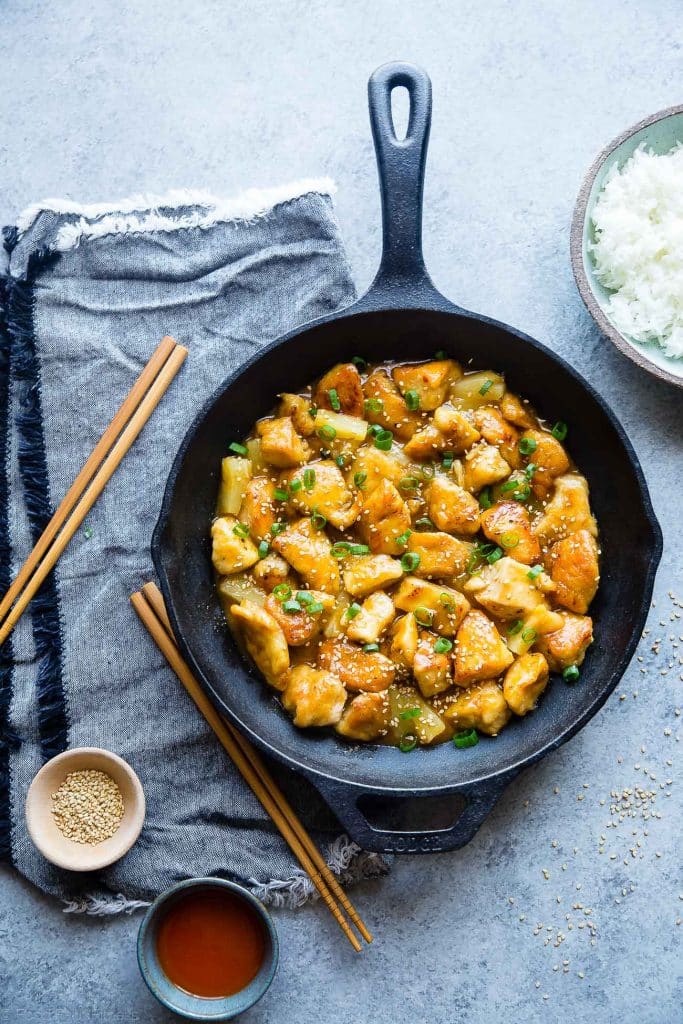 Click here for the sauce recipe.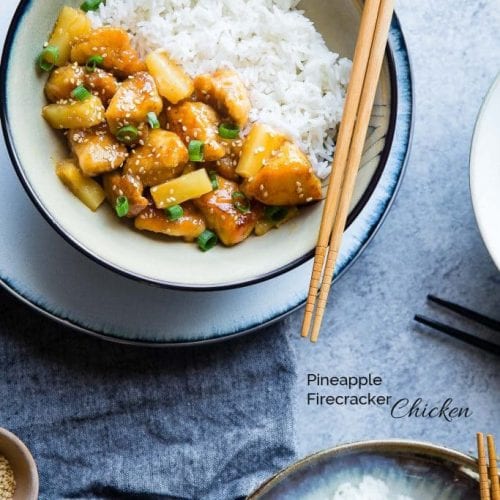 Paleo Pineapple Chicken
Taylor Kiser
This sweet and spicy paleo pineapple chicken is way better than takeout, plus it's gluten free and Whole30 approved.
Ingredients
For the sauce:
Click the link above for the recipe.
For the chicken:
3

Tbsp

Tapioca starch

Salt and pepper

8

Oz

Chicken breast

cubed

2

Tbsp

Avocado oil

1/4

Cup

Pineapple tidbits

drained

Cooked white rice

or cauliflower rice, for serving

Sliced green onion

for garnish

Sesame seeds

for garnish
Instructions
In a medium frying pan heat the avocado oil (for the sauce) on medium heat. Add in the ginger and cook until fragrant, about 30 seconds. Turn up the heat to medium high and add in the pineapple juice, hot sauce and coconut aminos. Bring to a boil.

Once boiling whisk 2 tsp of the sauce with the 1 tsp of tapioca starch in a small bowl until smooth. While whisking, pour in the tapioca starch mixture until well mixed.

Boil, stirring constantly, until the sauce thickens and starts to reduce, about 2-3 minutes. Turn down the heat to medium/low and cook an additional 1 minute, until the sauce begins to become shiny. Transfer to a medium bowl and cover to thicken and keep warm while you make the chicken. *

Place the tapioca starch and a pinch of salt and pepper in a large Ziploc bag. Add in the cubed chicken and shake until evenly coated.

Heat 1 Tbsp of the avocado oil on medium high heat in a large frying pan. Add in half of the chicken paces and cook until golden brown, about 2-3 minutes. Flip and cook until the other side id golden brown. Then, transfer to a paper towel lined plate and lightly press out any excess oil. Repeat with the remaining oil and chicken.

Add the cooked chicken into the sauce, along with the pineapple tidbits and toss to evenly coat.

Serve over cauliflower rice (or rice,) and garnish with green onion and sesame seeds.

DEVOUR!
Notes
*If you double this, you need to more than double the cooking time, you'll boil it for 7-8 minutes and cook it on low for 2-4 minutes.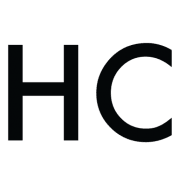 Taylor Kiser
Taylor is the blogger, recipe developer, photographer and general mess maker behind the blog "Food Faith Fitness." She is a Christian who is constantly trying to learn how to keep Christ at the center of her daily life. Taylor is also a health and fitness enthusiast who loves creating delicious recipes, with a healthy spin. However, Taylor also believes that moderation is key, so sometimes it's ok to just go and eat a cookie!