Eric Guido, from our friends over at Snooth.com with some tips on how to pair red wines of Northern Italy.
By Eric Guido, Snooth.com
Northern Italy presents the foodie with an arsenal of food-friendly wines made in a multitude of styles. As you look at each region of Northern Italy, you can see the influences of the surrounding cultures. Remember that through the centuries, these lands changed hands between countries and governments time and time again. The results can be seen in regions like Valle d'Aosta, where the French influence is apparent, and Friulli, where you're more likely to think you're in a Germanic village than an Italian one.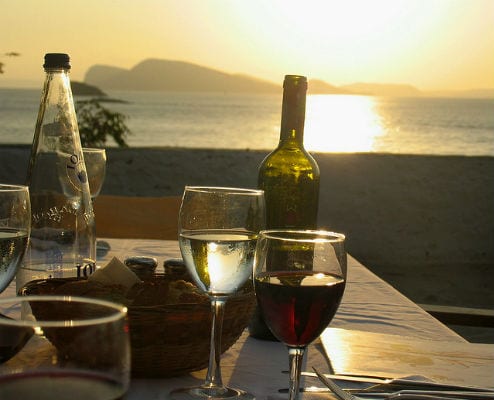 Just as the people are so different from the rest of Italy, so are the foods and the wines. The foods of the Valtellina are more recognizable as Austrian than Italian, and the same goes for each region and their diverse cultures. Rich, hearty mountain dishes, alpine cheeses and various cured pork products are staple foods throughout the region. In this region, polenta and rice is the order of the day instead of a plate of pasta.
As for the wines, they span the entire spectrum from alpine-influenced with notes of herbs and flowers to massively structured beasts with decades of aging potential. And let's not forget styles such as Amarone, a wine essentially made from raisins. What do they all have in common? They all have that Italian calling card of acidity which makes them fantastic wines to have at the table.
Photo courtesy of byrdiegyrl via Flickr/CC
NEBBIOLO
Whether it's Barolo, Barbaresco, Gattinara or Ghemme from Piedmont, a Sfursat from the Valtellina or the Donnaz area of Valle d'Aosta, Nebbiolo is the key ingredient, if not the sole variety that makes many of northern Italy's most important wines. In their youth, these wines can be impossibly tannic and difficult to understand, but with time in the bottle, they can mature into some of the most alluring wines from around the world. Luckily, you don't need to wait decades to experience Nebbiolo, you just need to look to styles made for early maturity, such as Nebbiolo d'Abla.
In its youth, Nebbiolo needs a dish that craves firm tannins and youthful acidity to show its true colors. I can think of nothing better than a Roasted Beef Tenderloin with Caramelized Shallots & Red Wine. These two are made for each other and you'll find that the Tenderloin will smooth out the Nebbiolo's rough edges and bring out its fruit and earthy qualities.
*My Tip: Use your Nebbiolo in place of the wine from this recipe, you'll seriously heighten the pairing experience.
2010 Elio Grasso Langhe Nebbiolo Gavarini – The nose showed cherries with stony soil, rosy florals and an airy licorice note. On the palate, it was medium-bodied and a bit chewy with sweet cherry and hints of spice that lasted into the finish. Tannin coated the palate through the close but didn't detract from enjoying this wine now. (90 points)
BARBERA
My first food and wine-pairing epiphany was with a bottle of Barbera d'Alba and a plate of penne dressed with a simple tomato sauce. Before that moment, I didn't put much thought into food with wine. After that moment, my fate was sealed. It was not just how the Barbera lent the sauce a mix of dark woodsy and berry fruit flavors in the aftertaste. What really did it for me was how the Barbera reinforced the tomato flavors and made them taste more "tomato-y." Add to that a dollop of brisk acidity, which is a textbook calling card of Barbera, and you have an amazing food-pairing wine. Just watch the heat in your tomato sauces, too much spice can seriously mute Barbera's vibrant fruit.
There's only one thing that could beat Barbera with tomato sauce and that's Barbera with a tomato cream sauce. The simple yet amazingly tasty recipe of Penne with Pancetta and Tomato-Cream Sauce was the perfect pairing for a glass of Barbera.
2010 Guidobono Barbera d'Alba – The nose showed a mix of ripe crushed berries with cinnamon and spice, floral notes and hints of herbs. On the palate, it had a medium body and filled the senses with silky black and red fruits yet remained juicy and focused throughout. The finish showed tart cherry, which lingered on the palate complemented by a hint of tannin. (92 points)
AMARONE
The ever-present question among many Italian wine drinkers is what to pair with Amarone. The first thing to understand is that there are two distinctly different styles of Amarone. There's the hedonistic, rich and almost sweet style, which pairs great with a ripe blue cheese. Then, there's the fresher, more refined and polished style that I find pairs well with a large assortment of foods. The wine I picked is in the latter style and truly worth the search.
If there's one style of food that Amarone screams for, it's braised beef. It's something about the velvety rich textures and melt-in-your-mouth quality that braised dishes take on during their long cooking process. Add mushrooms to the mix and you have a dish that is made for Amarone's larger-than-life personality. Amarone also has a bitter twang on the palate and enough acidity to keep even the heartiest dishes fresh and vibrant.
Beef Braised with Red Wine and Mushrooms
2007 Pra Amarone della Valpolicella –The nose was gorgeous with plum, raisin, minerals and undergrowth. On the palate, it was remarkably balanced and fresh yet still had a tamed level of richness, as notes of ripe black cherry and soil lingered into the long finish. (93 points)
LAGREINMy first experience with Lagrein was eye-opening. I had never seen such a wine from Northern Italy with its purple hue and rich, dark berry and plum flavors that were offset by a textural clash of acid and tannin. My first Lagrein was the J. Hofstätter, Steinraffler, a wine that is worth hunting for. However, since that experience, I've found some much more affordable bottles of Lagrien to love. I really enjoy these wines with a little bottle age to tame some of their naturally high levels of tannin.
See Also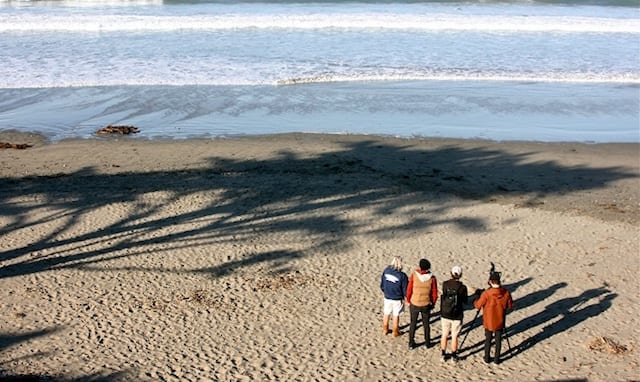 When pairing this, I went with one of my old standards for Lagrein, Veal Saltimbocca. I learned a long time ago that these two wonderful items went together beautifully. In Italy, one of the most common foods to be enjoyed with Lagrein is Speck (a salt-cured, smoked ham from Tyrol). In this dish, the prosciutto lends a similar flavor as the speck, the sage gives it an herbal lift and the veal provides a cushion of velvety soft meat to help work through the Lagrein's tannin. Together, they are the perfect match.
2009 Nals Margreid Lagrein Gries Riserva – The nose was dark and spicy with intense red berry fruit, cinnamon, dark chocolate and earthy minerals. On the palate, it was medium-bodied and silky, showing masses of raspberry fruit with a tart twinge leading to a finish of red berries, herbs and tobacco. (91 points)
RUCHÉ
Little known in the United States yet gaining ground is Ruchè. Ruchè, hailing from Piedmont, is a grape of unique characteristics that takes on all of the alpine qualities of the surrounding mountains from this part of Northern Italy. It is smooth and dry yet juicy, with an elegant structure that pairs very well with white meats, veal, rabbit and game. The bouquet is stunning and carries over beautifully onto the palate.
One of the most delicious discoveries I have made in my culinary life is Wild Boar. Contrary to what many seem to believe, it is widely available, but it usually needs to be ordered. Wild Boar Ragù with Pappardelle Pasta was a great complement to Ruchè.
2010 Crivelli Ruchè di Castagnole Monferrato – The nose was alpine-wild with pungent hillside flowers in the shade of yellow, crushed bush honeysuckle berries, chalk dust and notes of black pepper. From the nose, you'd expect the austere, yet on the palate it displayed medium weight with sweet raspberry, kept juicy by vibrant acidity. Then, inner floral and lots of pepper notes carry into the finish, which was long with remnants of ripe berries, pepper and a bit of clinging tannin. While sipping this, my mind wandered to the wines of Valle d'Aosta with their peppery alpine profile. (89 points)
WANT TO LEARN MORE?
Looking for some great salmon pairings? Check out GDP's latest visit to Highfield Estate, and see the delicious recipes he came back with!
Snooth.com has announced the People's Voice Wine Award Finalists – Help us choose the winners and you'll earn a chance at an amazing weekend in Sonoma wine country with each vote.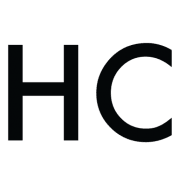 Snooth.com
Snooth, the world's most comprehensive wine site, hosts the largest online wine community and features reviews and local prices for millions of wines.