Italy's popular sparkling wine, Prosecco, is fun, versatile and affordable. Check out our favorite ways to enjoy it from breakfast to dinner.
Italy's most popular sparkling wine, Prosecco, is fun, versatile and much more affordable than Champagne. In 2009, Prosecco was given DOC status and is now a specific growing region in North-Eastern Italy. Mostly made up of the Glera grape, Prosecco has been in production since before Roman civilizations. Because of its lower prices, palate-cleansing bubbles, and range of sweetness, you can drink Prosecco all day long. Check out our favorite ways to enjoy the wine from breakfast until after dinner.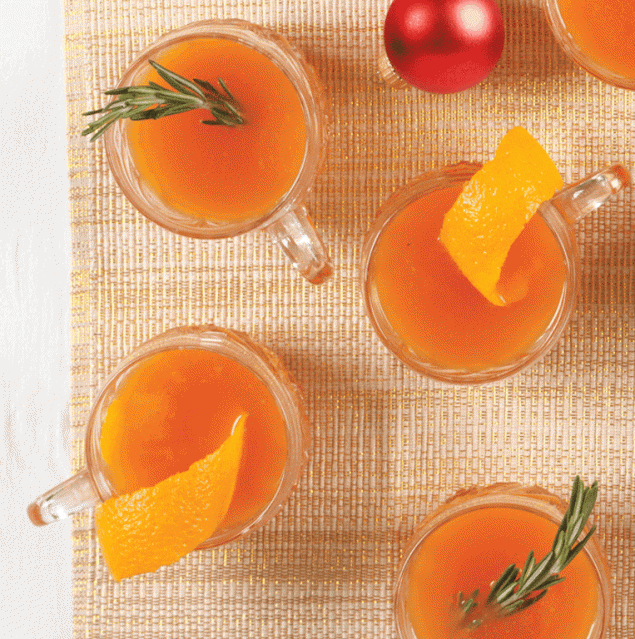 http://www.tasteofthesouthmagazine.com/
Breakfast
Kick off your breakfast with a hit of bubbles. Mimosas are simple and easy to fall back on, but why not start the day off on a creative foot? Similar to a mandarin orange, this breakfast drink uses a satsuma citrus fruit instead of orange juice. Feel free to use tangerines if you prefer. Cranberry juice, orange bitters, and fresh rosemary take this beverage far away from the plain mimosa. Get the recipe here.
The Prosecco: Be sure to use a bottle of your favorite dry Prosecco for this recipe.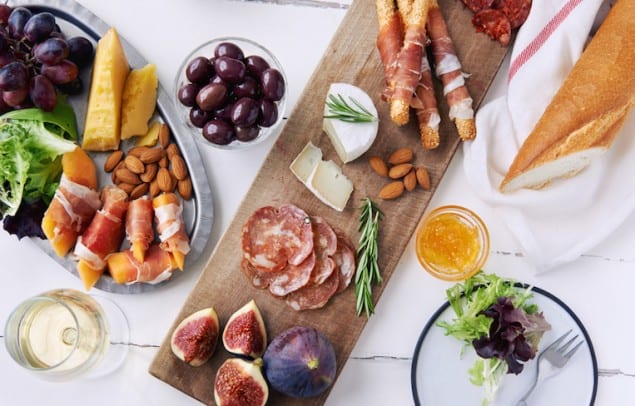 Shutterstock: Jill Chen
Lunch
For a light lunch of arugula salad and cured meats, we suggest a light, refreshing Prosecco. Adding bubbles with a hint of salinity to rich meat, cheese, and charcuterie spreads helps to keep your palate refreshed and coming back for more. Without getting overwhelmed or having an oily mouthfeel, don't be surprised if a light lunch turns into finishing off the plate and the bottle.
The Prosecco: We suggest pairing a dry prosecco spumante. Try this bottle for sure success: Villa Sandi 'Il Fresco' DOC NV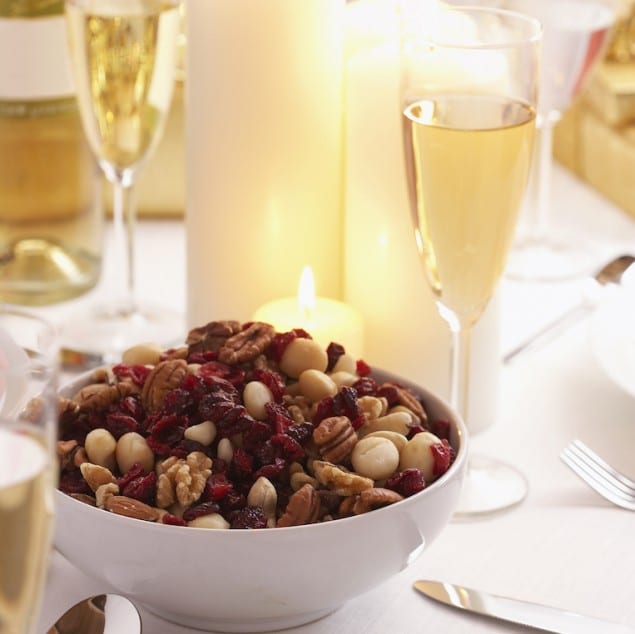 Shutterstock: bikeriderlondon
Afternoon Snack
Hold yourself over until dinner with a variety of warmly roasted nuts, popcorn or a salty snack. Toast the nuts in a skillet rather than in the oven so you can keep an eye on them and they do not burn. Don't be afraid to have some fun with this pairing. Pick an affordable Prosecco and enjoy. The light, bubbly wine will keep things fresh with your small snack and the crunchy nuts or chips and spritz in the glass only compliment each other.
The Prosecco: Pick your favorite or try a new, affordable Prosecco! Try this bottle for sure success: Astoria Lounge Treviso Prosecco DOC NV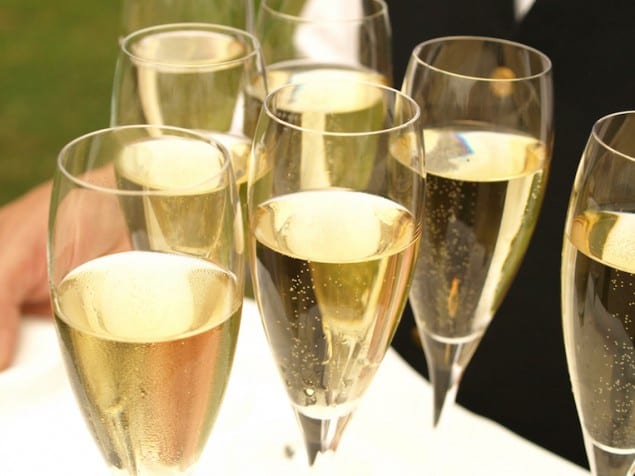 Shutterstock: Twin Design
Dinner
The beauty of Prosecco is that you can choose a wide array of dishes and either compliment or contrast the flavors with the wine. For heavier dishes, such as pastas with meat or cream sauces, serve an acidic Prosecco to refresh the palate and clear the mouth of the rich flavors. With fresh seafood and shellfish, Prosecco will mirror the same cool, light tones of the meal and highlight interesting salinic flavors of the sea.
The Prosecco: We recommend pairing your meal with an extra-dry Prosecco. Try this bottle for sure success: Cantina Colli del Soligo Prosecco Treviso DOC NV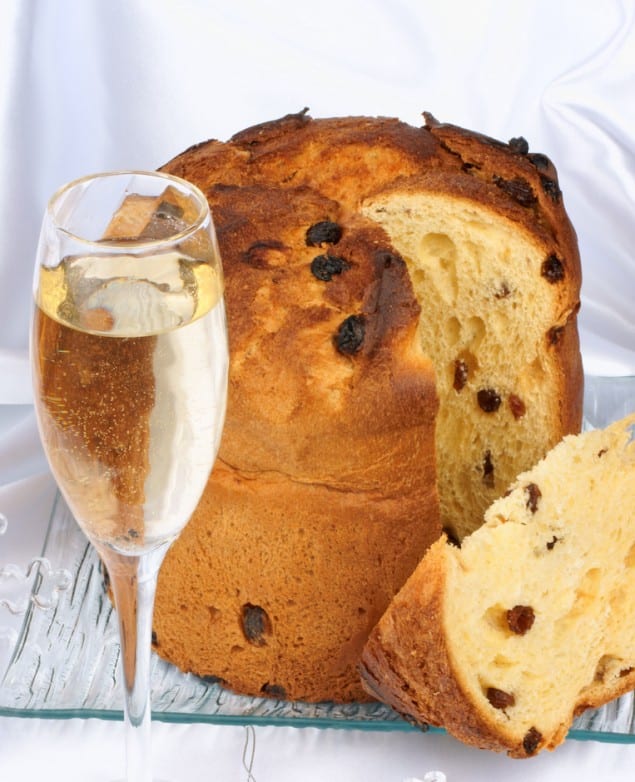 Shutterstock: Massimiliano Pieraccini
Dessert
Most Proseccos that you will find in the stores in the US will be labeled as 'Extra-Dry' or 'Brut'. These can work with some desserts but do be careful. For a sweet dessert, be sure to pair it will a sweeter Prosecco, something that is labeled as 'Demi-Sec' or 'Doux'. With a less sweet wine, desserts such as panettone or a fresh fruit tart with no chocolate or heavy creams are ideal.
The Prosecco: Be sure to match the sweetness level of the wine to the same level of the dessert so neither one is drowned out or ends up tasting completely unsweetened.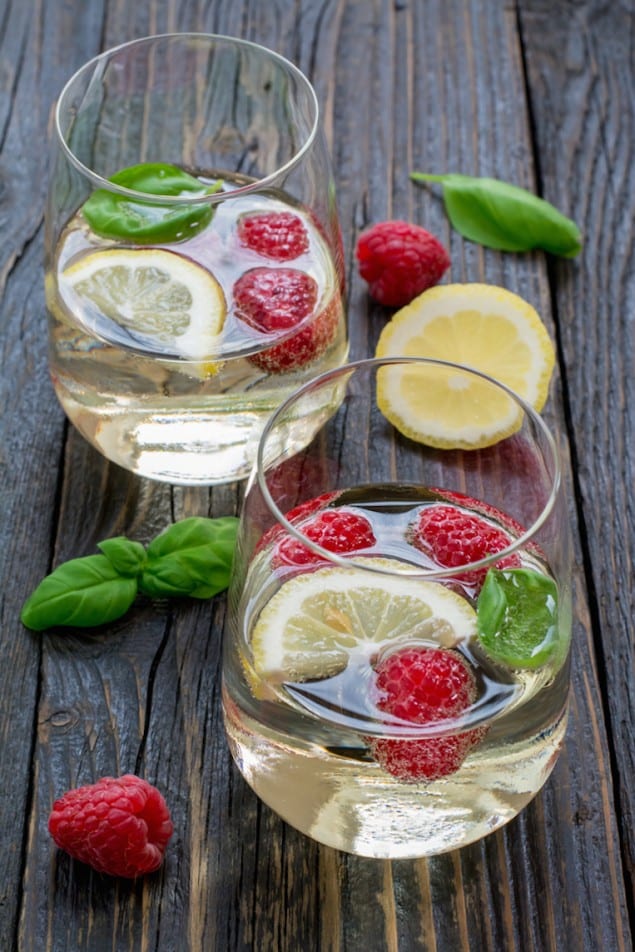 Shutterstock: Olga Mandra
Post-Dinner Party Drink
An after dinner drink or a wine for a crowded party should be refreshing, interesting and with a perfect balance of light flavors. Pick a wine that could easily be added to a cocktail, such as this Prosecco and Lemoncello mixer. We picked a bottle that is the whole package. Its blue bottle is eye-catching and fun to bring to a party, while the contents do not disappoint. Extra-Dry with some floral notes, this aromatic wine is truly fun to drink.
The Prosecco: A versatile, refreshing Prosecco that could easily transform into a party cocktail addition. Try this bottle for sure success: Val d'Oca Prosecco Millesimato DOC Blue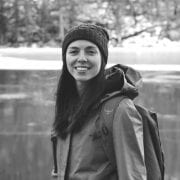 Annelise McAuliffe
Mandatory family outings to the Detroit farmers' market and nightly home-cooked meals cultivated Annelise's respect and curiosity for food. A graduate of The Culinary Institute of America, she spends her free time in New York City recipe testing, eating breakfast all day, and dreaming up international culinary adventures.