Sukanya Ghosh finds herself in a situation where she must bake a delicious carrot cake before the world ends.
By Sukanya Ghosh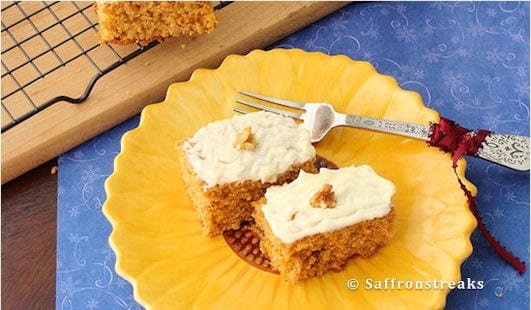 I was once again at the crossroads of baking a chocolate flavoured carrot cake or an orange one or just plain and simple carrot cake with walnuts … ideas are profuse, options are endless and I have to bake just one cake. Can we call it challenging enough?
Ideas born with the imagination, original ideas are just like fresh dews on mossy green leaves, brilliantly radiant and soon dissolves into something other or simply vanishes into oblivion. An idea needs a fertile mind, an imaginative mind sown the first seed and when nourished they germinates from the womb of imaginations, creativity or fantasy, slowly and beautifully matures into new innovations. That's the "IDEA" for you, we all dreamt of things that we want to do in our life, thoughts that have threaded together slowly transforms into new ideas but may not be an original one. Why? Because we all get easily influenced by our surroundings, by the people we have met in our lifetime, by the books we have read, by the stories that we have heard, and they all contributes in some form or other to shape up our ideas… eventually which become our signature style, which we can relate to, which we can call it as our very "OWN".
See Also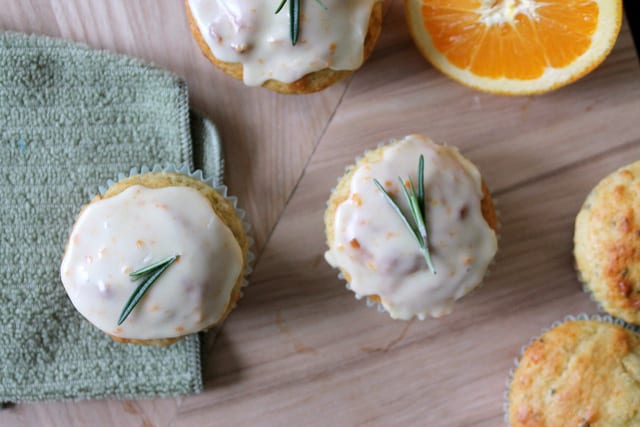 So when the idea of baking a carrot cake was tossing in my head, so many ideas instantly cropped up in my heads,I must have read it somewhere, must have eaten it somewhere, or must have snipped it from a forlorn magazine…and has long back added in my wish list like "1000 things to eat before you die". In short, I must bake a carrot cake before the world ends.

Orange Infused Carrot Cake with Cream Cheese Frosting
A simple carrot cake but infused with flavours of orange and loaded with walnuts and topped with zesty cream cheese frosting
Ingredients
•All purpose flour : 1½ cup
•Carrot (finely grated) : 1 cup
•Coconut (shredded) : ⅓ cup (optional)
•Walnuts (chopped) : ⅓ cup
•Zest of orange : 2-3 tbsp
•Pinch of salt
•Ground cinnamon : 1 tsp
•Brown sugar (light) : ¼ cup
•Honey : ½ cup
•Baking powder : 1 tsp
•Eggs (large) : 2
•Sunflower oil : ½ cup (+/- 1 tbsp)
•
•For frosting :
•Butter : 4 tbsp softened
•Cream cheese : ¼ cup
•Confectioner's sugar : 1 cup
•Orange juice : 2 tsp
Instructions
Lightly grease an 9 – inch round cake pan and if requires line it with parchment paper.
Sift the flour, salt, baking powder, ground cinnamon in a large bowl and stir in the brown sugar.
In a separate bowl, beat the eggs well and add the oil and honey to it. Mix them really well.
Add the oil, honey and egg mixture to the above dry ingredient bowl and mix well.
Stir in the grated carrot, shredded coconut, orange zest and chopped walnuts.
Pour the mixture into the prepared cake tin and bake in a pre-heated oven at 350 F for 25-30 minutes or until it feels just firm to the touch.
Cool in the pan.
Meanwhile make the cream cheese frosting.
In a bowl, beat together the butter, cream cheese, confectioner's sugar and orange juice until the mixture is fluffy and creamy.
Turn the cake out of the pan and spread the frosting and then decorate with walnut pieces.
Notes
Adjust the oil as per your requirement, you can add or subtract 1 tbsp oil if requires. Grate the carrots very finely. Coconut is optional, if you wish you can skip it. Instead of orange juice, you can add lemon for more citrus flavour.
Sukanya Ghosh
Sukanya writes the blog Saffronstreaks, a food and travel blog where she experiments in the kitchen spiced up with interesting food stories and gourmet travelogues. She loves to cook with fresh produce, enjoy both spicy and sweet and her many dining out experiences become cherished memories. Sukanya is from India but now lives in North Carolina, USA.