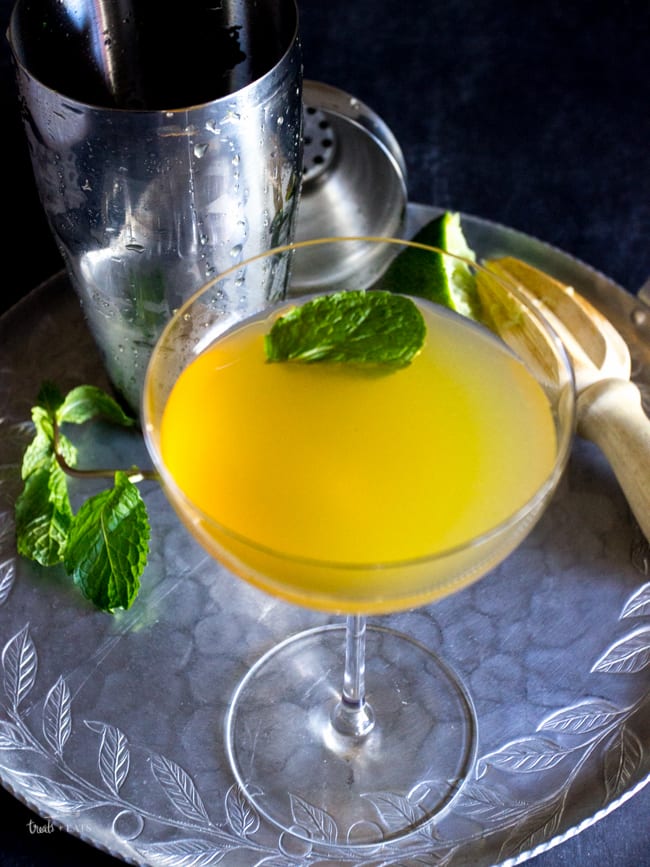 If you've never had an Old Cuban, it is very much like a Mojito. The main difference is the use of a dark rum instead of white, and the addition of some sparkling wine. It's still full of minty goodness and feels kind of like a celebratory version of a mojito. Perfect for Spring!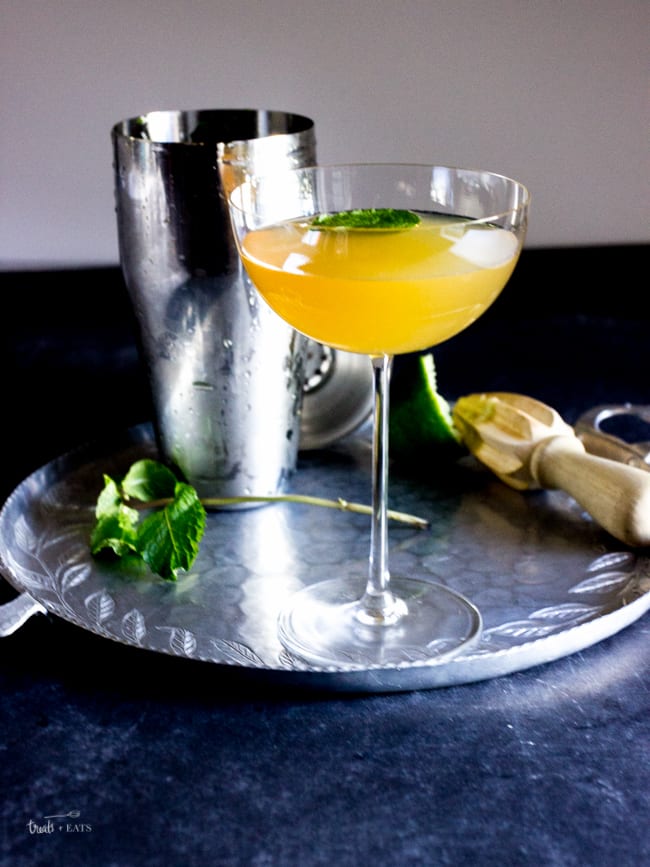 The Old Cuban Rum Cocktail
Similar to a mojito, try this cocktail if you are looking for something new complete with dark rum, sparkling wine, and bitters. Created by Audrey Saunders of the Pegu Club
Recipe Type:
Cocktail recipe
Ingredients
¾ ounce freshly squeezed lime juice
6 mint leaves
1 ounce simple syrup
1½ ounces dark rum
2 dashes Angostura bitters
2 ounces sparkling wine
ice (for shaking)
Instructions
Add the lime juice, mint leaves, and simple syrup to a cocktail shaker and muddle until the mint leaves are bruised. Add the rum, bitters, and ice and shake well. Strain into a cocktail glass and top off with the sparkling wine. Garnish with additional mint leaves or lime if desired.
Notes
You may wish to double strain the cocktail to avoid mint flecks.