A buttery spiced crust, light, creamy filling, and a topping of caramelized figs makes a perfect summer dessert without using your oven.
By Julia Johnson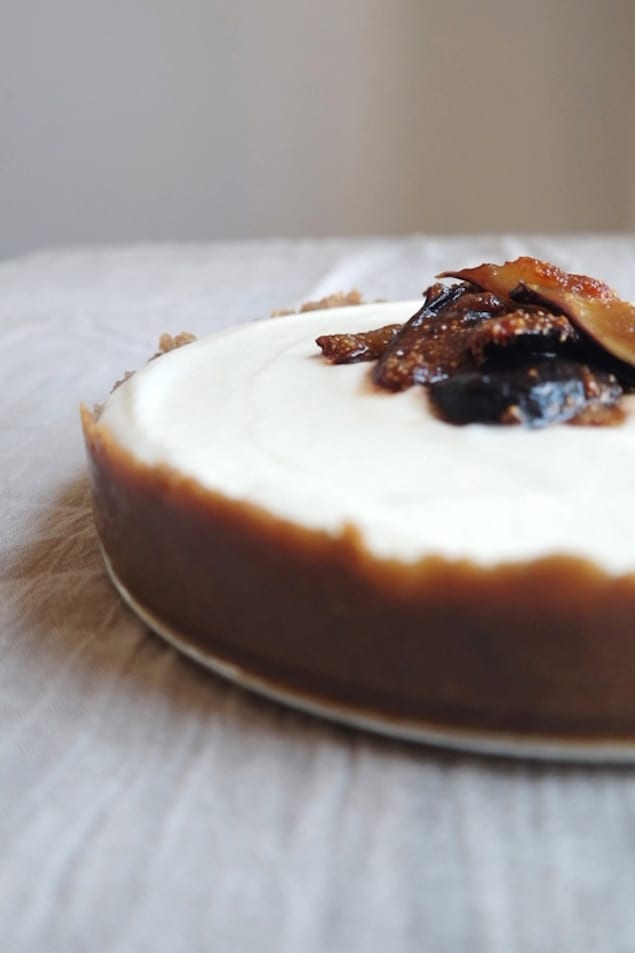 With such an elegant presentation, you would never guess how easy this cheesecake is to prepare — you don't even need to heat your oven. The crust is buttery with a warm spice from the cinnamon graham crackers and touch of allspice, while the filling is creamy, but light, with only a hint of sweetness. Top with a pile of caramelized figs, and you've got yourself a show-stopping dessert.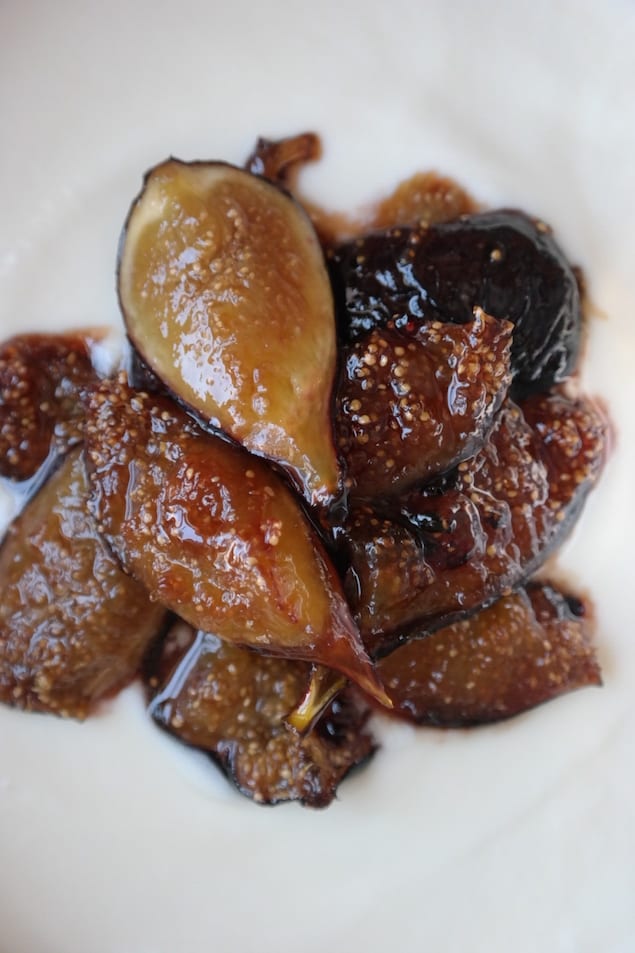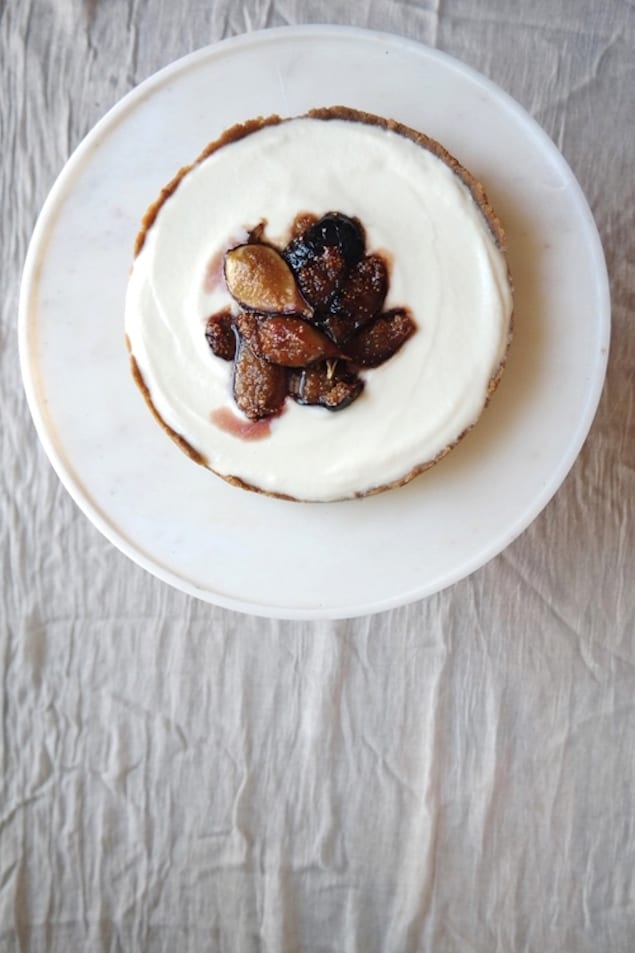 See Also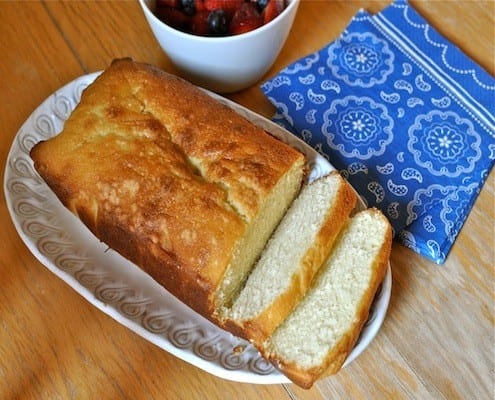 For you next cool dessert, make these Strawberry and Lime Popsicles.
No-Bake Mascarpone Cheesecake with Figs
A buttery spiced crust, light, creamy filling, and a topping of caramelized figs makes a perfect summer dessert without using your oven.
Ingredients
for the crust:
13 whole cinnamon graham crackers [about 6-7 ounces total]
8 tablespoons [1 stick] unsalted butter, melted
2 tablespoons dark brown sugar
1 teaspoon allspice
pinch of salt
for the filling:
1 cup [8 ounces] mascarpone cheese, at room temperature
1 cup [8 ounces] full fat greek yogurt [very important to use full fat here], at room temperature
½ cup heavy cream, cold
3 tablespoons honey
for the figs:
4-5 fresh figs, cut into quarters
2 tablespoons dark brown sugar
1 tablespoon honey
2 tablespoons freshly squeezed orange juice
Instructions
In a food processor or blender, add graham crackers, melted butter, dark brown sugar, allspice, and a pinch of salt. Blend to combine -- the mixture should be the consistency of wet sand. Transfer the crumb mixture to a 7" springform pan and press into bottom and up sides to form a crust. The walls of the crust should come up the sides high enough to hold the filling [about 1 inch]. Chill in freezer for at least 20 minutes.
While crust is chilling, prepare the filling: in a stand mixer with a paddle attachment, beat the mascarpone cheese, yogurt, and heavy cream on medium speed until cream thickens and the entire mixture is well combined, about 6-7 minutes. Add honey and beat to combine.
Remove the tart pan with the crust from the freezer and fill with the cream mixture, making sure that it does not come above the height of the crust [depending on how high the walls of your crust are, you may have some filling left over]. Smooth top with a rubber spatula and cover with plastic wrap. Chill in the refrigerator until set, at least 2 hours. [The longer it chills, the firmer it will become and the better it will hold up].
While the cheesecake chills, prepare the figs: in a small sauté pan over medium heat, add the quartered figs, brown sugar, honey, and orange juice. Sauté, shaking pan occasionally, until the figs start to soften and caramelize and the liquid forms a thick glaze, about 6-8 minutes. Remove from heat.
Once cheesecake is chilled and firm, release spring on pan, and carefully remove. Spoon caramelized figs over top, cut into wedges, and serve immediately. Store cheesecake covered in the refrigerator.
Julia Johnson
Julia Johnson is the blogger behind All the Little Things, a recipe journal of seasonally inspired, wholesome recipes. She lives in Brooklyn with her husband, Henry, and dog, Miles.