Sponsored Post: It's the perfect time of the year to remember to be a little sweeter. Whether it's dropping off dinner for a neighbor or bringing in a treat for your coworkers, let's be sweet more often. We've partnered with the North Carolina SweetPotato Commission to bring you some sweet inspiration.
Give yourself a boost of energy in the form of something slightly sweet. These no-bake sweet potato pie bites are just the thing you're craving loaded with nuts and rolled in cinnamon sugar.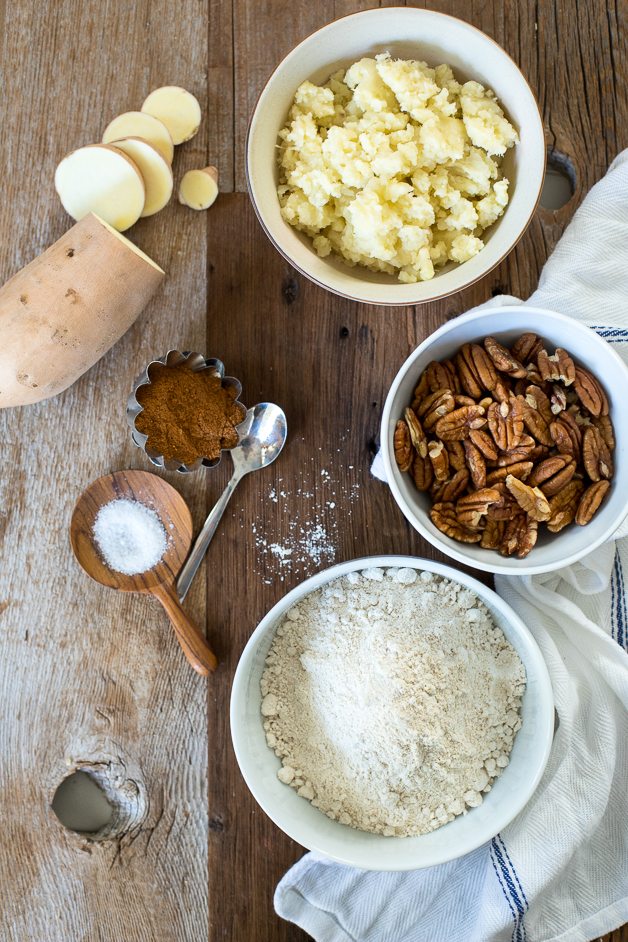 Pretty sure I'm never gonna be tired of the concept of no-bake snacks. Let's just take a second to talk about allll the reasons why they're the best thing since sliced bread (<– which really, if you ask me, isn't that hard to beat). 1. NO-BAKE. This one's obvious, but how awesome is it that you can throw some ingredients in a food processor and have a snack ready to eat a few minutes later? SO awesome. 2. They're (generally) on the healthy side, because it's pretty easy to do what we're doing here and use just a few simple, whole-food ingredients. 3. They make the best grab-and-go snacks. Stuff 3 sweet potato bites in my mouth real quick? Ya, I can do that. 4. Endless possibilities – chocolate, apricot, sweet potato – basically whatever flavors you could possibly want.
5. Fool-proof. Like, it's REALLY hard to mess these up kinda fool-proof.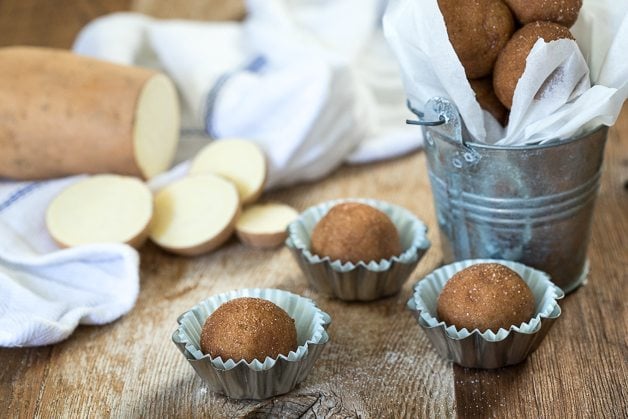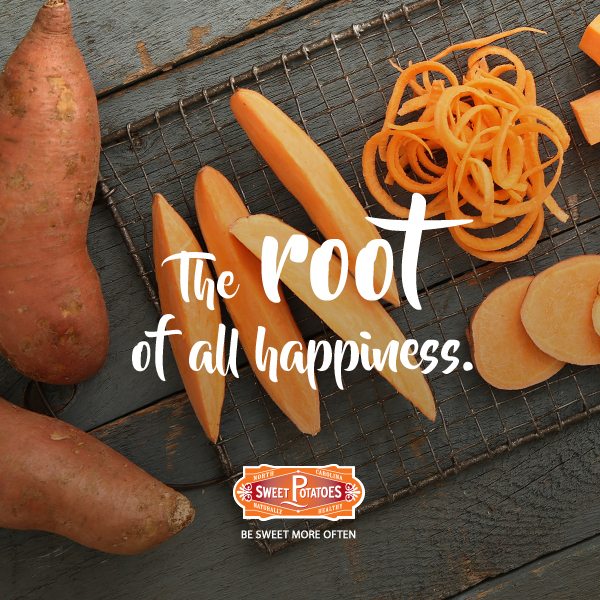 Obviously I'm all about the pumpkin recipes right now, but sweet potatoes are kinda like pumpkin's twin in recipes, and I loooove what they do for these no-bake bites. They keep them soft and chewable, and paired with pecans, pumpkin pie spice, and just a little maple syrup, give them a sweet, cozy fall flavor that's perfect for the season. Plus they pack a punch of Vitamin A and fiber, which is just a big bonus because – let's be real – I'd definitely eat these regardless. You could totally leave them naked, but if you go one extra step and roll them in cinnamon-sugar at the end (or cinnamon and coconut sugar to keep it free of refined sugar), it adds just the right amount of sweetness to round out the flavors.
Moral of the story: pies and casseroles are cool and all, but sweet potatoes in healthy, no-bake, grab-and-go bites are where it's at.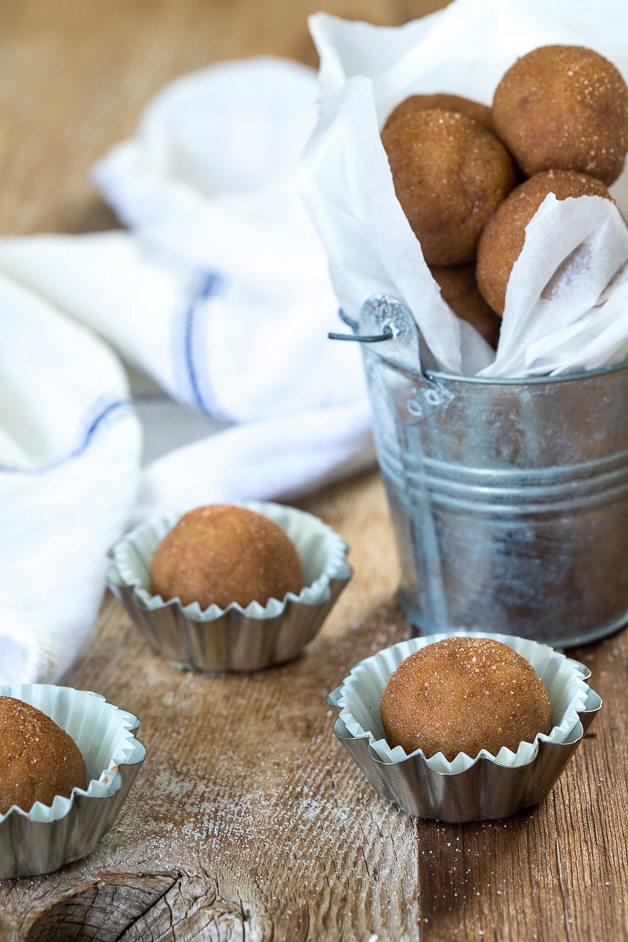 The recipe for these bites is available on the North Carolina Sweet Potato Commission's website, but before you head over there, I have an AMAZING giveaway to share with you guys. As part of my collaboration with the NCSPC, and in celebration of World Kindness Day, we want to bring a little more sweetness to the world and encourage everyone to "Be Sweet More Often". SO, we're kicking that off by giving away 2 Vitamix blenders – one for you, and one to give to a friend. To enter, check out the Rafflecopter entry box below. Then go make some sweet potato pie bites and share those too!
See Also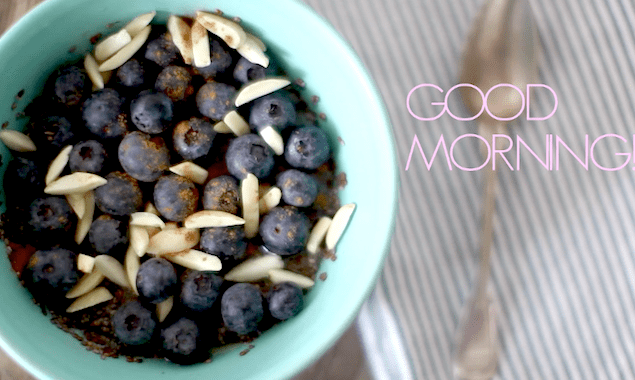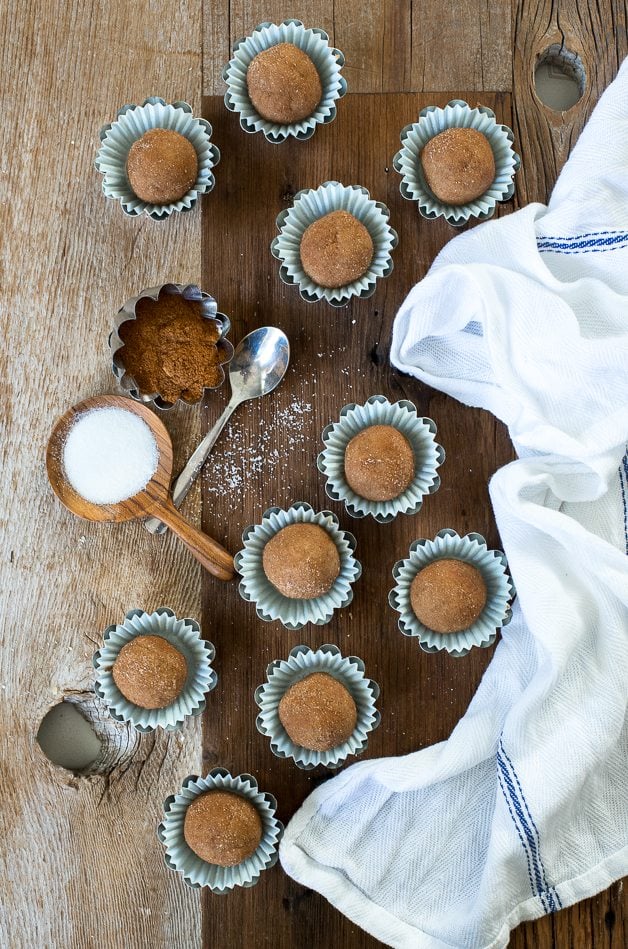 For even more sweet holiday inspiration, check out this video.
Alexandra Azary
Alexandra is a self-taught baker and food photographer who shares her creations on her personal blog, Confessions of a Bright-Eyed Baker. She's passionate about food and aims to inspire more people to bake from scratch and get comfortable in the kitchen.