Unexpected bold eats such as vindaloo smoked lamb belly and stuffed Texan quail are reshaping the culinary scene in Houston, Texas. Causing traditional Texan eats to take a back seat as the new Houston eats comes to Houston street.
In the little big town of Houston, the food scene is changing. Best known for perfecting southern iconic dishes like barbecue brisket, southern fried chicken and craw fish – diverse flavors and ingredients are mixing into this beautiful city introducing fresh takes in their culinary community. A community that also boasts their synergistic and strong dynamic.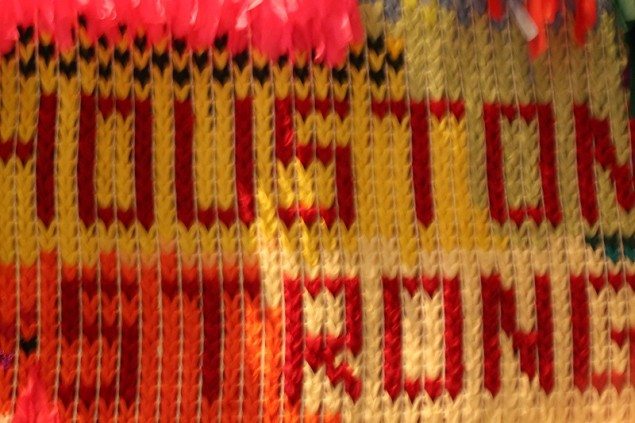 Little did we know, Houstonians are not just victims of natural disasters such as the devastating Hurricane Harvey. Together, they have the power to transform a disaster's outcome into an opportunity – revealing the true beauty of their city –  their strength and supportive nature.  If you should know anything about Houston it should be the camaraderie of the people; including the chefs.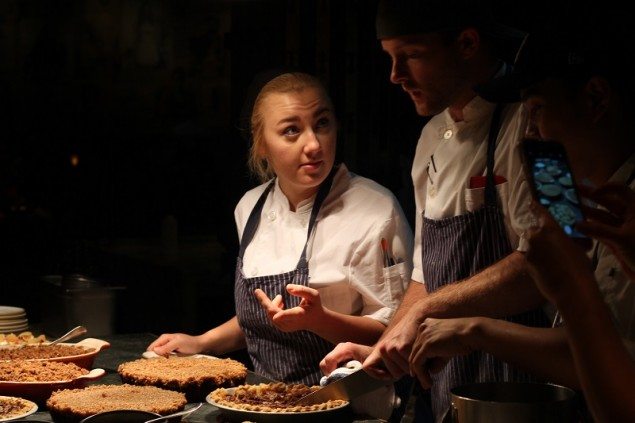 Meet two Houstonian chefs who joined forces to show New York ( Houston Street) a bit of what Houston is made of at the special event; Houston on Houston St.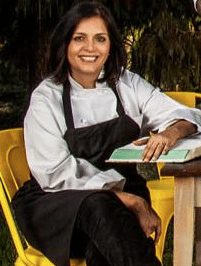 Meet Chef Anita Jaisinghani, a Houstonian of Indian origin she moved to the city in the early 90's, where she was greeted with open arms to display her love of Indian food in a new light. Chef Anita Jaisinghani has a couple restaurants including; Indika and Pondicheri. The kaleidoscope of Chef Anita's menus focuses on fresh, local ingredients combined with Indian cuisine.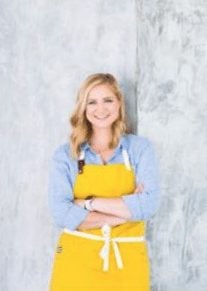 Meet  Chef Erin Smith  a native Houstonian who is revered for her culinary career working in the kitchens of Thomas Keller and Jonathon Benno and she is a Chopped champion. Together with her husband Chef Partick Feges (described by his wife a barbecue guy) the duo will be opening a BBQ restaurant where the menu takes smoked meats and applies it to fresh fruits and vegetables – as they have done with Chef Anita's menu at the event Houston on Houston Street.
Here they took Houston's iconic cooking method; smoking meats and combined international flavors and ingredients – applied it to the bold Indian flavors Chef Anita loves such as kari leaves, saffron and vindaloo.
See below for the event's menu lineup.
Small Plates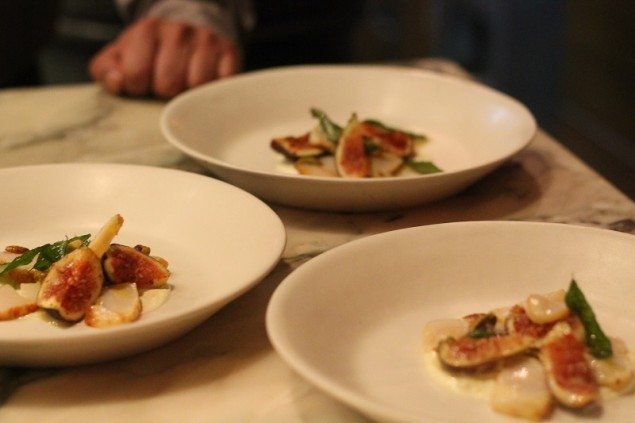 Saffron scallops with mustard seeds, kari leaves, figs and pistachios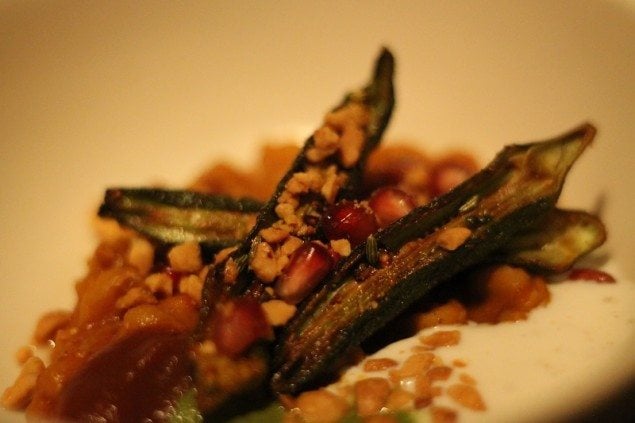 Spiced okra and 'chick-pit-pea' chaat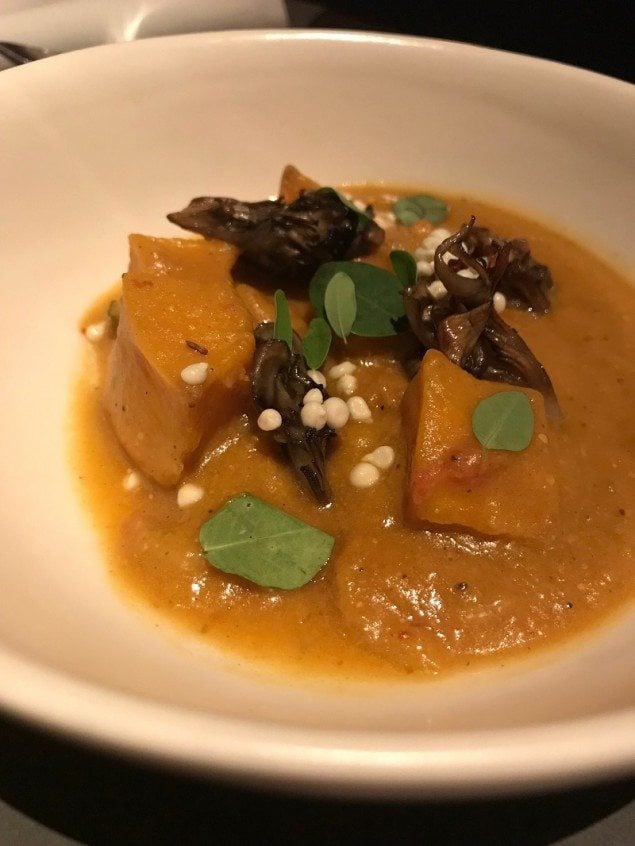 Pumpkin and hen of the woods 'gumbo,' pickled okra seeds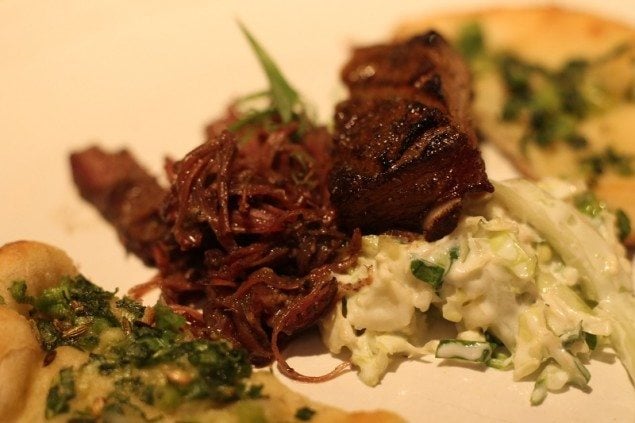 Vindaloo smoked lamb belly and ribs with cabbage raita 'slaw'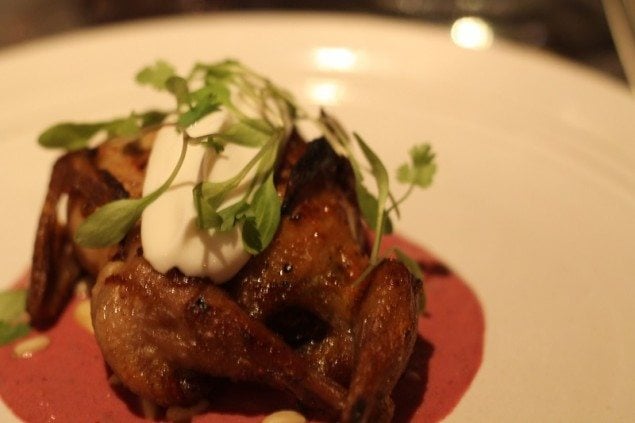 Texas quail stuffed with pine nuts, tamarind chutney, smoked carrot raita
Texas Backyard Style Dessert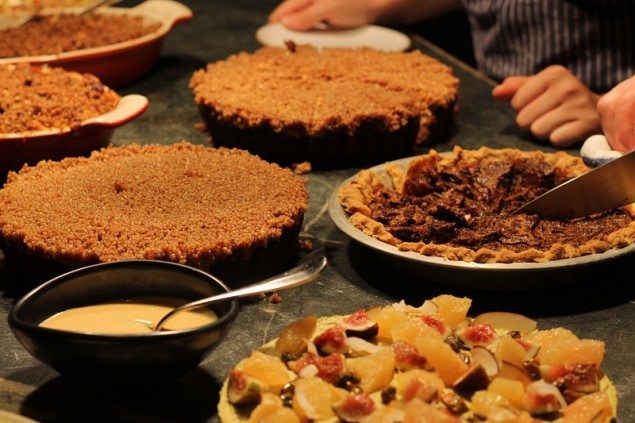 Jaggery pecan pie , Avocado key lime pie with figs, grapefruit and pistachios , Chocolate black bottom mithai pie and Persimmon pie
While Houston is still recovering and building their beautiful city stronger than before, the culinary and cultural capital of the south is able to do what is does best; feed people. For more information go to visithoustontexas.com.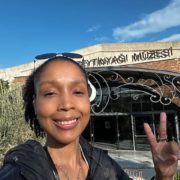 Alyssa Holder
Alyssa Holder is a writer specializing in food and travel topics since 2015.