With the autumnal season comes changes, changes in the weather and changes in our lifestyle. In New Haven, the leaves will transition and fall to the ground, but the great food stays constant. At New Haven's eateries, expect great original tastes of the varied cultural cuisines. Cooked by the hands of the humble immigrants, citizens and ivy league's of the historic region. A region welcoming Italians, Cubans, Americans and other cultural restaurants. Going beyond simply feeding people great tasting food, by taking a step further to educate. Visit New Haven to embark on a tasty and educational culinary journey. 
Session One. Seasonal and Sustainable Cuisine at Heirloom and Miya's Sushi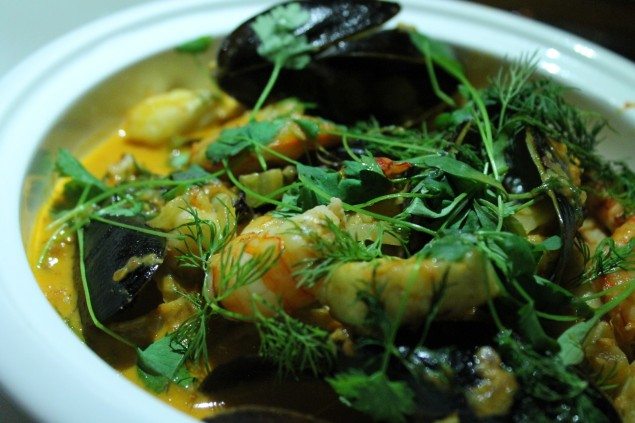 Part of the The Study Hotel at Yale, Heirloom is the "neighborly" restaurant of New Haven. Bringing eaters from Yale's Harry Potter-esque dorm rooms  and visiting  Nashvilleans together in its elegant dining space. More importantly Heirloom brings these eaters to taste the enriching  food from Heirloom's Farm + Coastal menu. Executive Chef Carey Savona, passionate about seasonality, can attest to the menu's dishes especially since he is the creative mind behind them. Solely using seasonal ingredients to elevate Heirloom's dishes such as the New England's Bouillabaisse or the whole roasted branzino, Savona's dishes are full of life and flavor. But it is also the simplicity in the dishes that make these coastal dishes beautiful. Although the dishes are "simple" this makes them harder to create. With one wrong turn the entire meal can become off balanced, missing the spark that may bring it to life.  Dive into Heirloom's seasonal seafood eats.
Whole Roasted Branzino Summer Heirloom Tomato Passata, Corn, Basil, Zucchini & Mint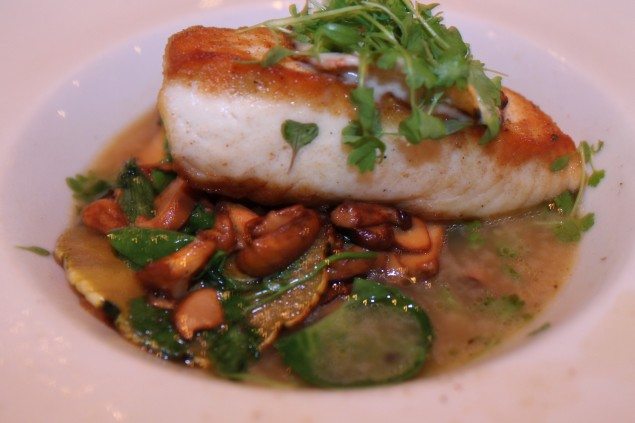 Miya's Sushi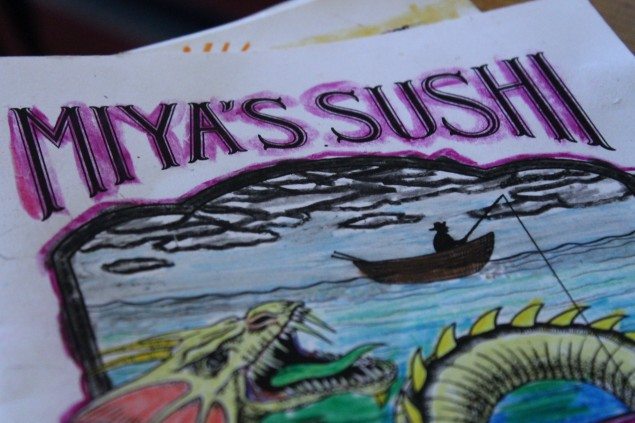 Holding the title of the 2016 White House Champion of Change for sustainable seafood, Executive Chef Bun Lai battles what is called invasive species by incorporating them in Miya's menu. Eager to know what was served in the White House to President Obama? Patience, it will be revealed shortly but let's learn more about this innovative and inspirational individual. In our ecosystem invasive species are destructive and harmful beings that are hard to get rid of and are damaging to the environment. Chef Bun Lai acknowledges this and finds a way to sustain the earth by using these species in his kitchen, specifically at Miya's. A restaurant started by his mother, "Miya" means "shrine" in Japanese, for the Lai family, Miya's is a sacred space and is devoted to making food to nourish and restore both the body and soul.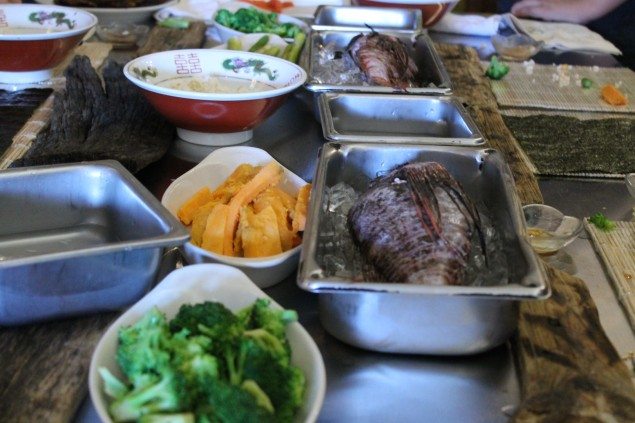 Aware that the restaurant industry has a harmful impact on the environment, in particular, the sushi's harm to our oceans, Miya's tries to maintain their restaurant in an ecologically responsible manner. Using ingredients such as lion fish and Asian shore crab in sushi rolls, Chef Lai disrupts the normalcy of sushi making. Raising the bar or in this case raising the roll by swapping out the common (nutrient lacking) ingredients (sorry tuna) with more nutrient dense ones from invasive species. Here is what to expect on Miya's menu: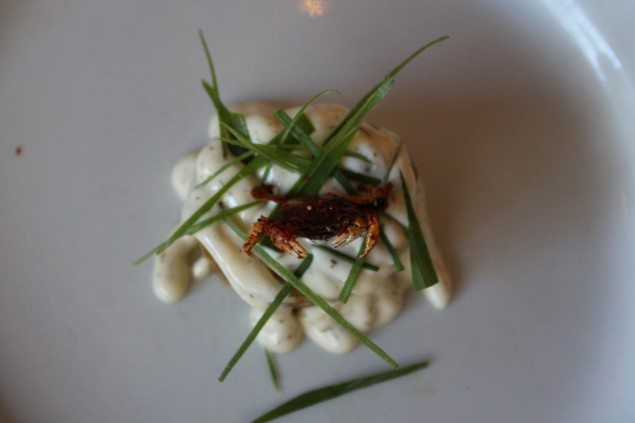 From the invasive selection: Try the nine spice invasive Asian carp sashimi: Thinly sliced, delicate carp with a spicy citrus tamari sauce and green onions. Served with roasted black soldier fly larvae or plain without insects. 
From the plant based selection: Try the roll milk and honey: figs, dates, raisins, sheep's milk feta, roasted barley, cinnamon, spicy red pepper, honey, pistachio, extra virgin olive oil, and manna/broccoli. 
As for the White House Champions of Change Dinner, Chef Bun cooked what he names "Blessed Barack of Ribs," a dish of Asian carp ribs smoked with apple wood.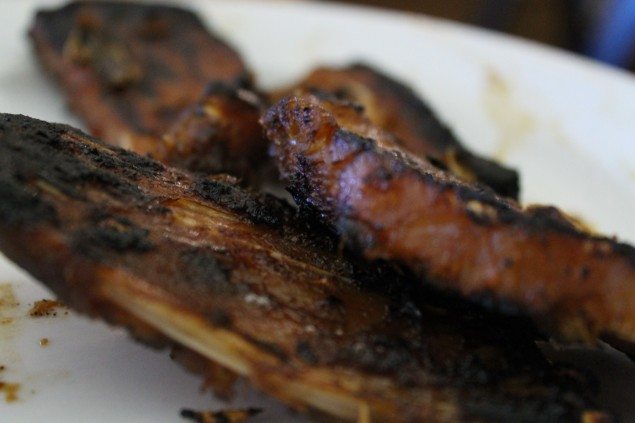 Session Two the Origins of Tomato Pies and where to find great ones.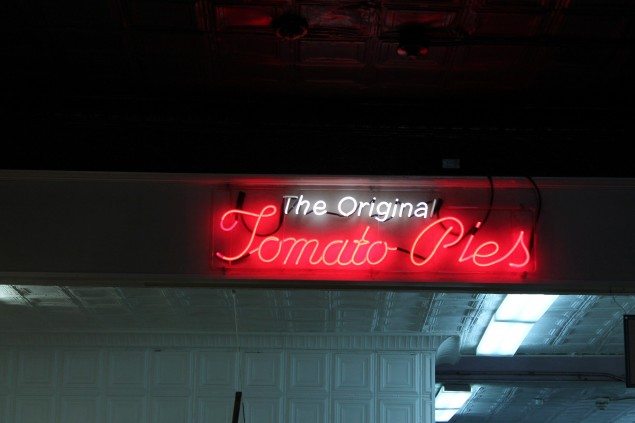 A tale most people believed to originate in New York may actually have started in New Haven, this is the tale of pizza coming to USA. Introducing Frank Pepe Pizzeria Napoletana  in 1925, Frank Pepe is one of the oldest and best-known pizzerias in the United States. With its first location in Wooster New Haven, CT. Frank Pepe's is also argued to be the first shop to deliver pizza, a service which as you know is used endlessly (relentlessly) in New York. Pepe's Napoleon style pizza is thin crust, wood oven coal charred, has a gooey center with heat bubbles.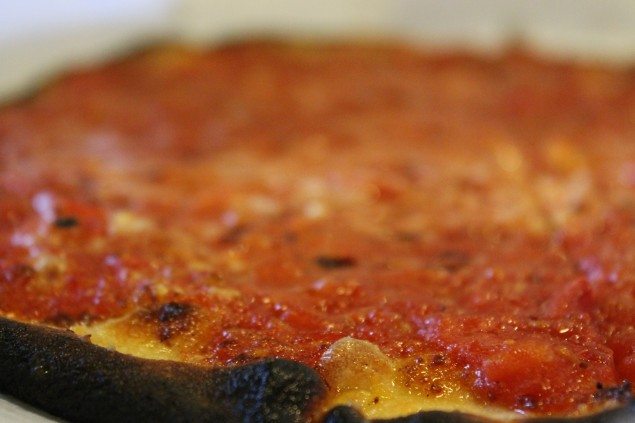 This pizza is not tossed nor refrigerated, it is follows a simple process which leads to amazing tasting pizza. It is also the  pizza which former President Clinton and Mrs. Clinton describes as their all time favorite, until the President switched to Sally's. The switch was not made  based on taste or quality, the President was simply too eager for the Franks and he was not available that day.
What should you order? The Clam Pizza and or the Original Red Pie.
Other great New Haven pizzeria's include:
Bar, serving artisanal pizza's in collaboration with Caseus and craft beer.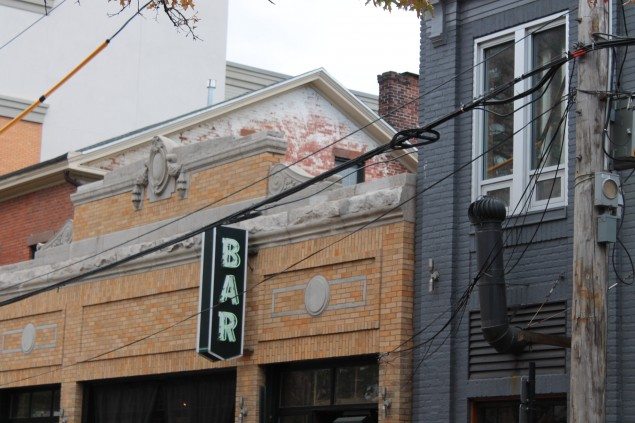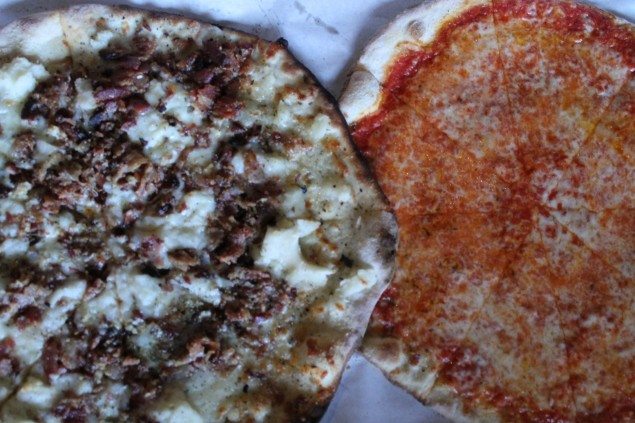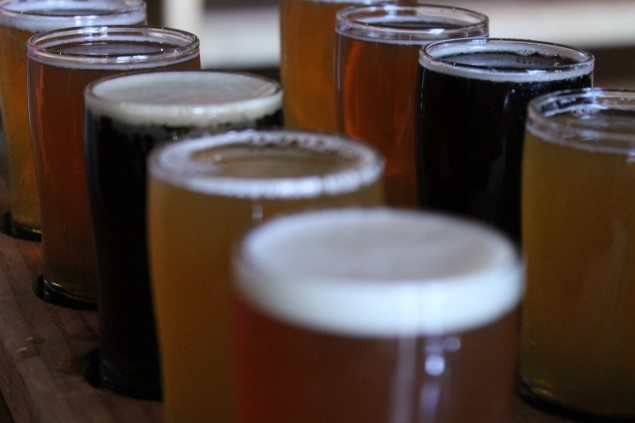 Kitchen Zinc: serving artisanal pizzas to help them compete with New Haven stiff pizza competitors.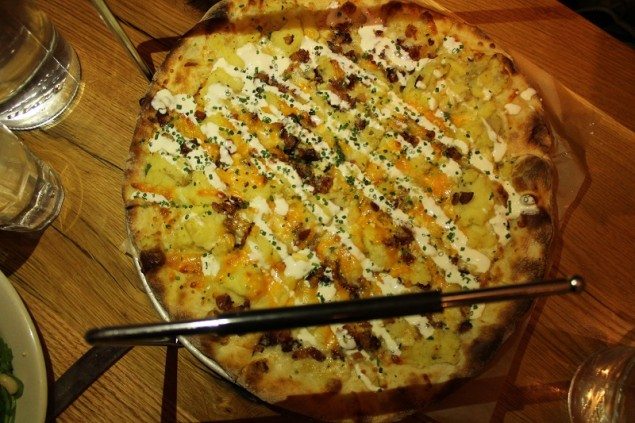 And yes Sally's.– Frank Pepe's arch nemesis serving  thin crust pizza coal fired pizzas.
Session Three: Sweet Eats.
The sweet eats in New Haven can be found in several places, similar to finding great pizza, and seasonal local eats. There is more than one destination which makes New Haven a city fit for all types of foodies. Here are three restaurants offering sweet treats and more;
Four Flours Baking Company: "It all started with a little love and a lotta heart" -Robin the founder and head baker at Four Flours. Fresh, all-natural baked goods such as banana bread, cranberry orange biscotti is crafted in this bright sunshine bakery. With rays of sun beaming from every corner, Four Flours will bring nothing but happiness when you bite into Robin's lovingly crafted sweet treats, inspired by her four "flours" her children.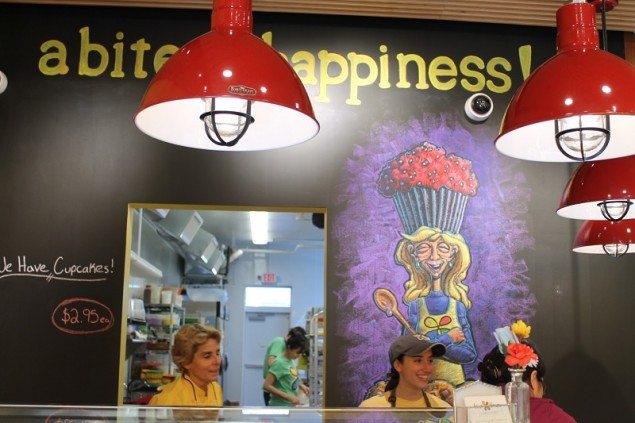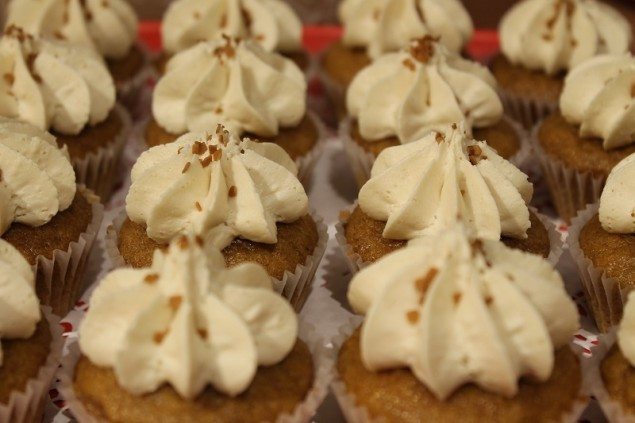 Dessert at Heirloom: After swallowing the last spoonful of New England Bouillabaisse, do yourself a favor and get dessert. There is a rich chocolate Nutella pudding, a warm cookie platter and a blackberry crumble awaiting you.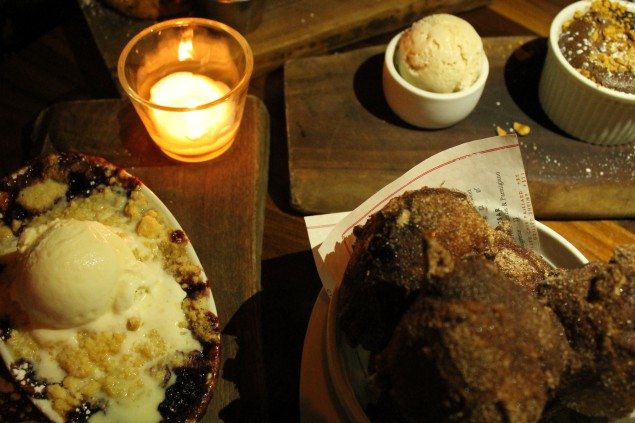 Claire's Corner Copia: Serving New Haven vegetarian food since 1975, Claire's is dedicated to help us eat and drink well. Offering a wide range of meals from avocado on toast to a delightful Lithuanian coffee cake. Claire's menu caters to health conscious as well as the sugar conscious.
Donut Crazy:  The taste of sugar glazed raised yeast, never gets old. At New Haven's location of Donut Crazy  go bonkers by all the glazed and stuffed donut options hand-forged & crafted with love. Pure Donut Love.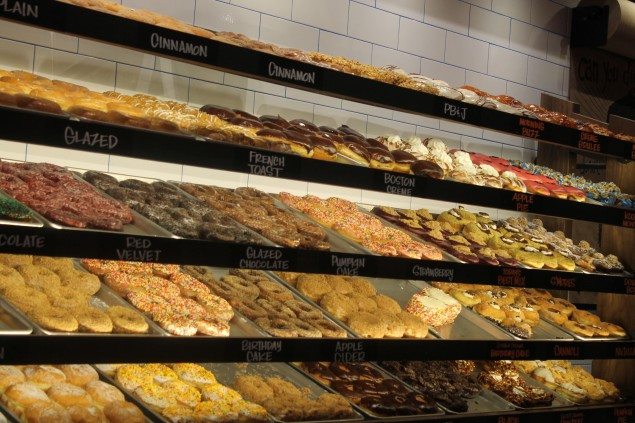 Session Four: Current and Upcoming Culinary Adventures.
As a legitimate foodie city, New Haven creates the opportunity for visitors, locals and the food masterminds to meet, learn and or collaborate with one another to create more delicious food.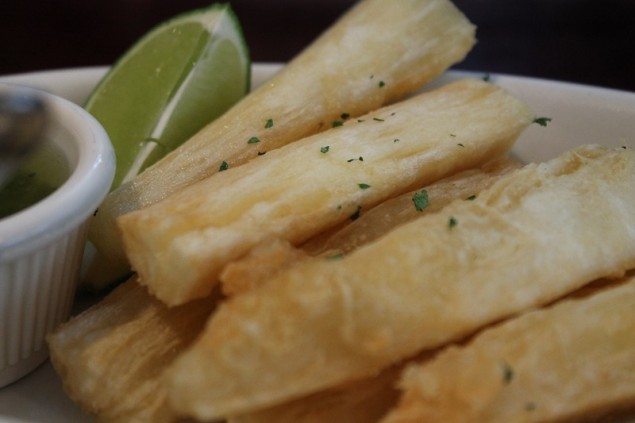 Taste of New Haven : Aiming to connect people with New Haven's local food, culture and history, Taste of New Haven provides walking culinary tours of the city. Experienced tour guides such as Colin lead guests on foodie adventures such as the pizza lover's tour, Latin American tapas tour, and more. Inviting both locals and visitors to sample fare from eateries they may never tried. It is a walk-able, fun educational,  and delicious journey of New Haven.
Restaurant Week:  New Haven Restaurant Week gives you opportunity to try  approximately 30 of downtown New Haven's internationally diverse restaurants for an affordable price. Participating restaurants include;  Heirloom, Soul De Cuba, Harvest.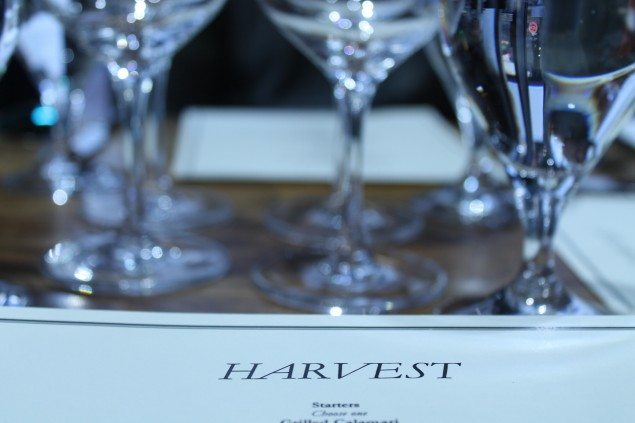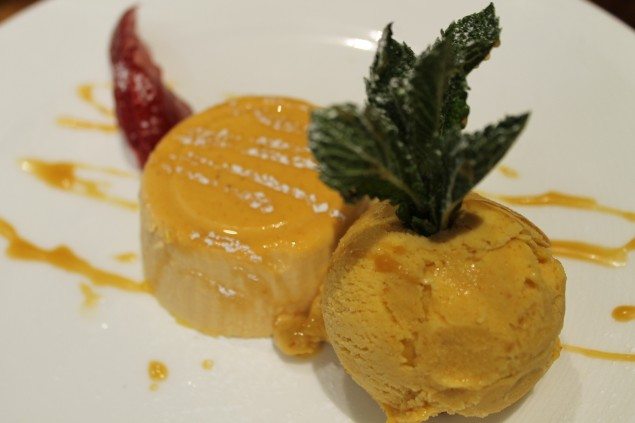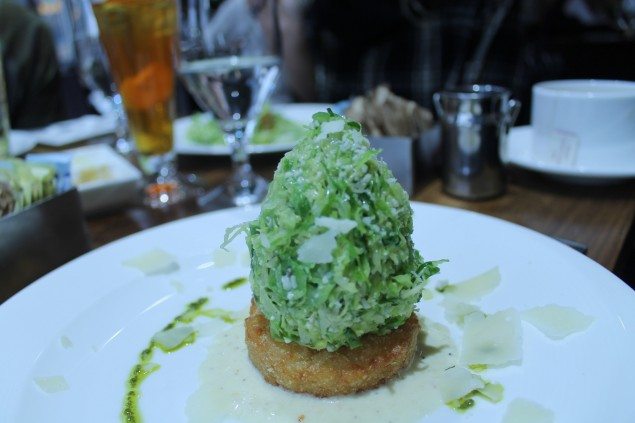 Session Five: Worth the Visit.
John Davenport's restaurant at the Omni Hotel. Set on the 19th-floor of the New England style hotel, this restaurant offers spectacular 360 views of New Haven's historical green and the prestigious Yale University.  In the open atmosphere start your morning with a superb breakfast prepared by Executive Chef Todd Ruiz. With offerings like the sweet lemon mascarpone french toast or a savory smoked salmon platter. Also serving breakfast buffets enjoy all you can eat of their  homemade jams, nut butters, made to order omelettes, personalized oatmeal and more.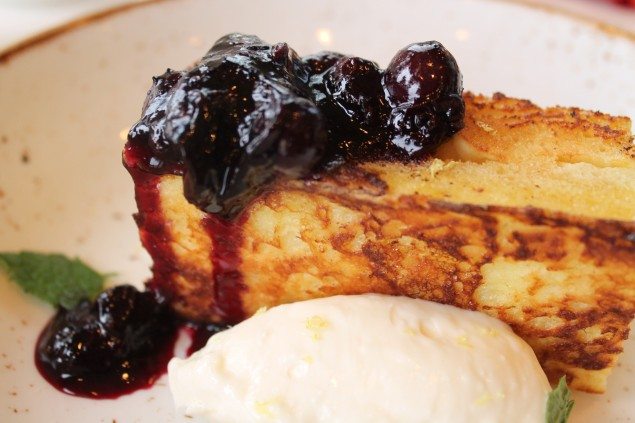 As you can tell by the excessive food images in this post, Food defines New Haven. New Haven is the city with something for everyone, Italian, Japanese, American, sugar and more.  Book your trip on an empty stomach.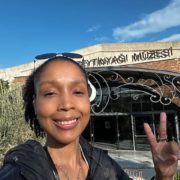 Alyssa Holder
Alyssa Holder is a writer specializing in food and travel topics since 2015.