Honest Cooking contributor Michelle Tchea shares a delicious recipe from her latest cookbook My Little SoHo Kitchen.
By Michelle Tchea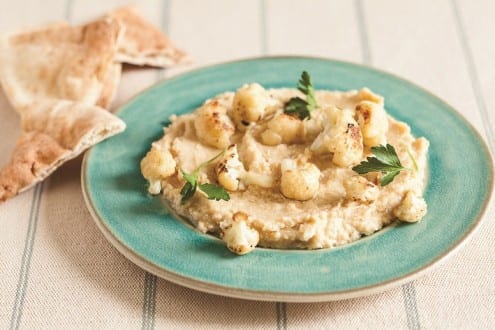 Counting down to Christmas? With New York hitting record breaking statistics with over 53 million tourists hitting the streets of Manhattan by the end of 2013 – scourging around the city for last minute gifts is probably not a good idea – that's if you want to keep you sanity.
I attempted to brave the crowds to see Mariah Carey sing her gloriously joyous Christmas Carol, All I want for Christmas and watched the magical lighting of Rockefeller Center Christmas Tree with great anticipation … yet in between taking hundreds of photos for families near the tree (feeling the Christmas spirit) and drinking sugary Starbucks Christmas drinks….I'm officially looking for new recipes for my Holiday season of parties, parties, parties.
With the release of my third book, My Little SoHo Kitchen (Marshall Cavendish Publishers), I would love to help brighten up the Holiday season with some delicious recipes. I'll be running a few recipes over the next few days leading up to Christmas and New Year.
Keep your eyes peeled for delicious, yet totally simple recipes for unexpected guests. For those of you with a tiny kitchen – like me – don't let space dictate what you make this Holiday season. Being a little creative and drawing on my inspirations from the five boroughs of New York – the book fature my favorite recipes – from My Little SoHo Kitchen – to yours.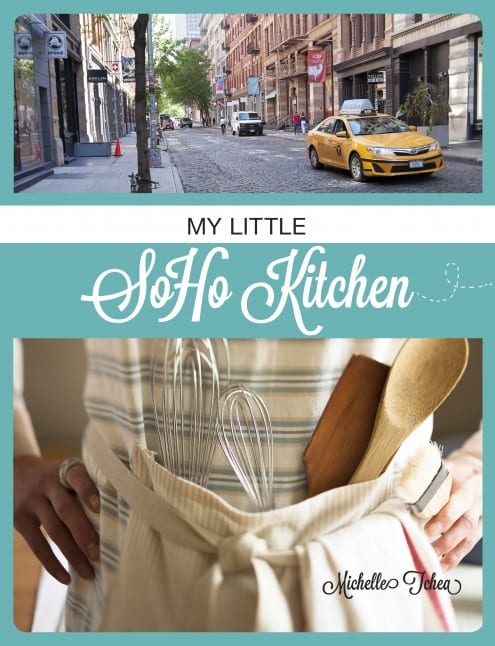 Grab My Little SoHo Kitchen in all good bookstores and online (Amazon, Book Depository ). Other locations include Barnes&Noble, New York: McNally Jackson Books http://www.mcnallyjackson.com/, Cookbook co. Cooks http://www.cookbookcooks.com/
Appetizers are so important to any party – the most important tip is not to let your guests make a mess of your apartment!
So in an effort to not lose friends after they have dropped crumbs on your wooden floor or smeared their sticky paws on your new white leather couch – here is my favorite Middle Eastern recipe that will melt away your winter blues.
My Little SoHo Kitchen Cookbook - Hummus with Roasted Cauliflower
A great side from Michelle Tchea, author of My Little SoHo Kitchen.
Author:
Michelle Tchea, My Little SoHo Kitchen
Ingredients
Canned chickpeas 400 g (14 oz), drained
Peanut butter 2 heaped Tbsp
Cumin a pinch
Garlic 2 cloves, peeled and crushed
Lemon juice from 1–2 lemons
Olive oil 3 Tbsp
Water as needed
Salt to taste
Ground black pepper to taste
Roasted Cauliflower
Cauliflower 280 g (10 oz), cut into florets
Olive oil a drizzle
Garlic 3 cloves, peeled and minced
Mix of cumin, sumac and garlic powder 1 tsp
Lemon zest from 1 lemon
Lemon juice from ½ lemon
Parsley a few leaves
Instructions
Preheat oven to 220C (425F).
Prepare roasted cauliflower. Mix all ingredients, except parsley, on a baking tray. Bake for about 25 minutes, until lightly toasted. You may need to turn the cauliflower florets once halfway through to make sure they are evenly browned. Stir in parsley.
In the meantime, prepare hummus. Place chickpeas, peanut butter, cumin, garlic and lemon juice in a food processor. As it blends, stream olive oil, followed by just enough water to get a smooth consistency. Season with salt and pepper and scoop onto serving plates.
Garnish with roasted cauliflower and serve with warm pita bread.
Michelle Tchea
Michelle Tchea is a 4-time bestselling author. Her books include, Building a Perfect Meal, My Little SoHo Kitchen, Signature Dishes (Australia's Best) and Chefs Collective. Her work can be found in other leading luxury travel and food magazines including Travel+Leisure Asia, SMILE, NUVO Magazine and The Telegraph