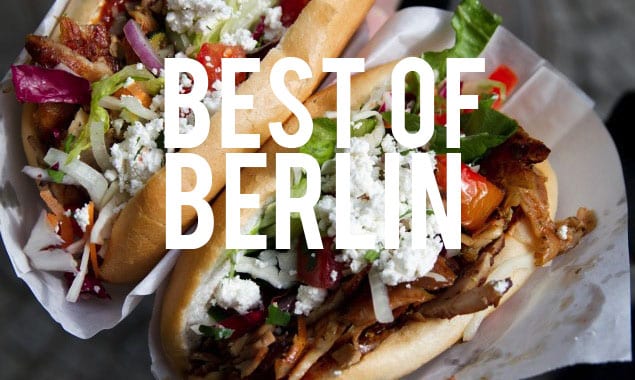 Berlin has long been a favourite travel destination. The ambience and overall diversity of the city and food is a huge attraction to foodies and travelers alike. Here are five culinary hotspots for your next visit.
By Andrea Bak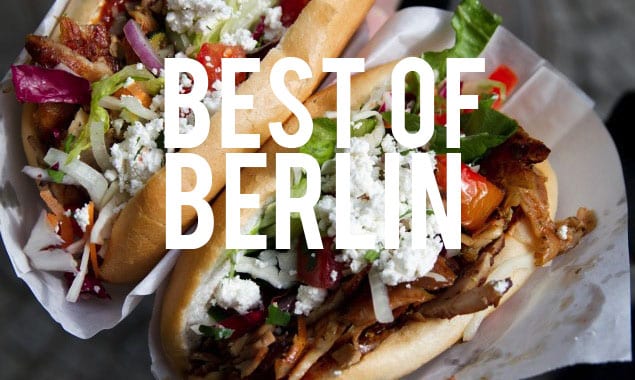 Schnitzel
The original Berliner Schnitzel is made from a cow's udder, but only one place in Berlin serves this rather odd delicacy nowadays. Restauration 1900 in Prenzlauer Berg is the place to visit if you feel adventurous. (They also serve a more traditional veal Schnitzel) Many places have Schnitzel on the menu, and in most cases size seems to matter more than taste. But at Fleischerei Berlin they do the Schnitzel just right. It's perfect in size, made from local, high quality veal, and very tasty and succulent. It's served with the classic potato- and cucumber salad.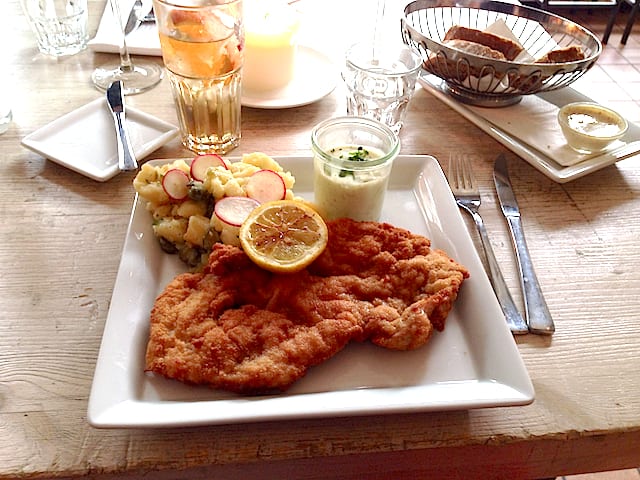 Currywurst
Invented in Berlin just after the war by Herta Heuwer who acquired Worcestershire sauce and curry powder from British soldiers, this dish is still immensely popular. There are various versions of the otherwise simple Currywurst. Some prefer it "ohne Darm" – without skin, and some prefer it with. In some places the sausage is served whole, in other places it's chopped up. But the "pommes", the curry ketchup and curry powder is always mandatory.
The best Currywurst in town is made in Curry 36 in Kreuzberg.The line is always long, but it's definitely worth the wait, and so is the experience of eating it at the high tables on the pavement of the rustling and bustling Mehringdamm. They even have an organic Currywurst.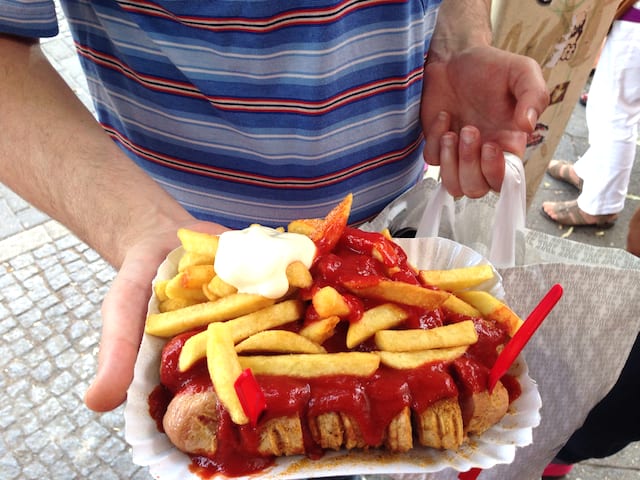 Döner Kebab
The Döner Kebab is a classic Turkish dish which was introduced to Berliners by a Turkish immigrant in 1970. Traditionally the dish is served on a plate, but in 1971 someone started putting the meat and vegetables inside a soft, white bun so that people could easily eat it on the go. They did – and still do. Today there are more Döner places in Berlin than in Istanbul, and with more than 1.300 Döner stands all over town, you are never far away from a Döner in Berlin. Just across from Curry 36 is Mustafa's Gemüse Kebap. The line here is even longer, but no one seems to mind. The kebabs are made with chicken, plenty of fresh vegetables, feta cheese, a dressing of your choice, a secret ingredient, and lots of love according to the owners themselves.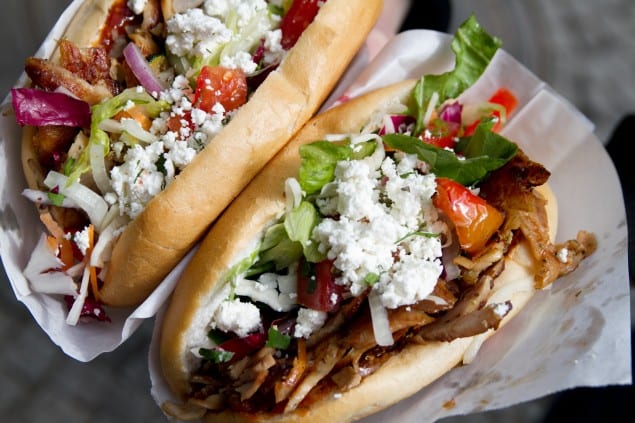 © Robyn Lee – www.flickr.com/photos/roboppy
Hamburger
For reasons unknown finding a good burger in Europe can be both tiring and time consuming, but in Berlin you do not need to look any further than The Bird. Founded by two new yorkers who were fed up with boring European burgers this place take their meat seriously. All patties are made from high quality steak that is ground on site. There are two locations, one in Prenzlauer Berg and one in Kreuzberg (and one in Hamburg and soon also one in Cologne if you are travelling.) Come hungry and prepared! You might need a nap afterwards. The Bird is always buzzing with guests so book your table well in advance, unless you would rather have lunch there when it's not so busy.
Gelato
No, gelato is not typical Berlinian, but since you might not be in the mood for Pfannkuchen I would like to point you in the direction of Max-Beer Straße and Cuore di Vetro. A year ago a young Italian couple, Guido and Angelika, opened this cosy little spot where they make the most wonderful gelatos and sorbets on site every day. They have numerous delicious variations which are served in a "coppa" like in Italian gelaterias, and they do milkshakes and even antipastis. And if you only want a coffee, they make that excellently too.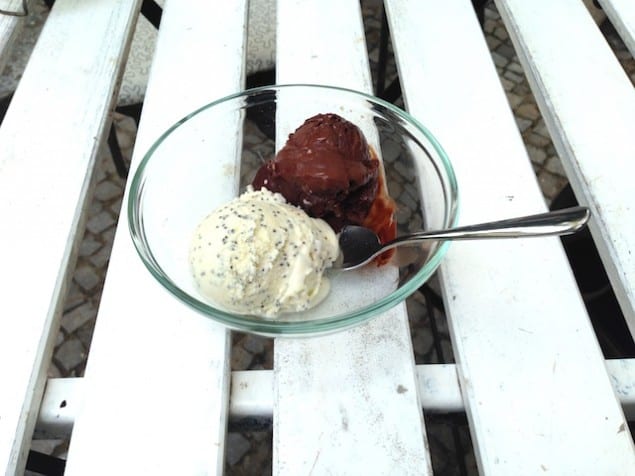 … and a sixth place for coffee aficionados
The Barn is legendary for its coffee and infamous for its attitude. They have always practiced a no kids, no dogs and no laptops policy which threw Berliners who are used to cafes that welcome all three. But the no sugar policy? Surely you jest?! The reason for the sugar ban was that The Barn uses milk that is a lot sweeter than regular milk and that adding sugar to the coffee would ruin the taste. Now they have given in and sugar is at hand, but a special kind of sugar accompanied by a sign asking you only to add it if you really, really need it. The coffee really is amazing and The Barn is really more a coffee lab than a cafe. And if you absolutely must sit with your laptop for hours or want to bring your kids and your dog to a cafe, there are thousands of places in Berlin that will welcome you with open arms.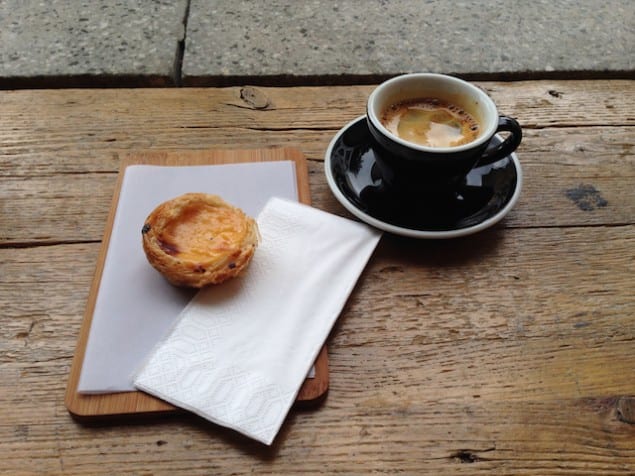 Andrea Bak
Andrea Bak is a journalist, author and editor, always on the road looking for inspiration and new places to eat.