There are a myriad of reasons to visit Marrakech from the ornate designs that vine their way from floor to ceiling to the weaving aromatic alleyways of the souk, to the structures that have been standing for centuries. Yet undeniably every visitor will at one point mention the food. From the first moment that conical tajine top is lifted and the fragrant scent of the traditional Moroccan stew swirls around, the colorful surroundings are forgotten and the only matter at hand is to sit down (preferably among pillows a la the Berber tribe) and enjoy the feast.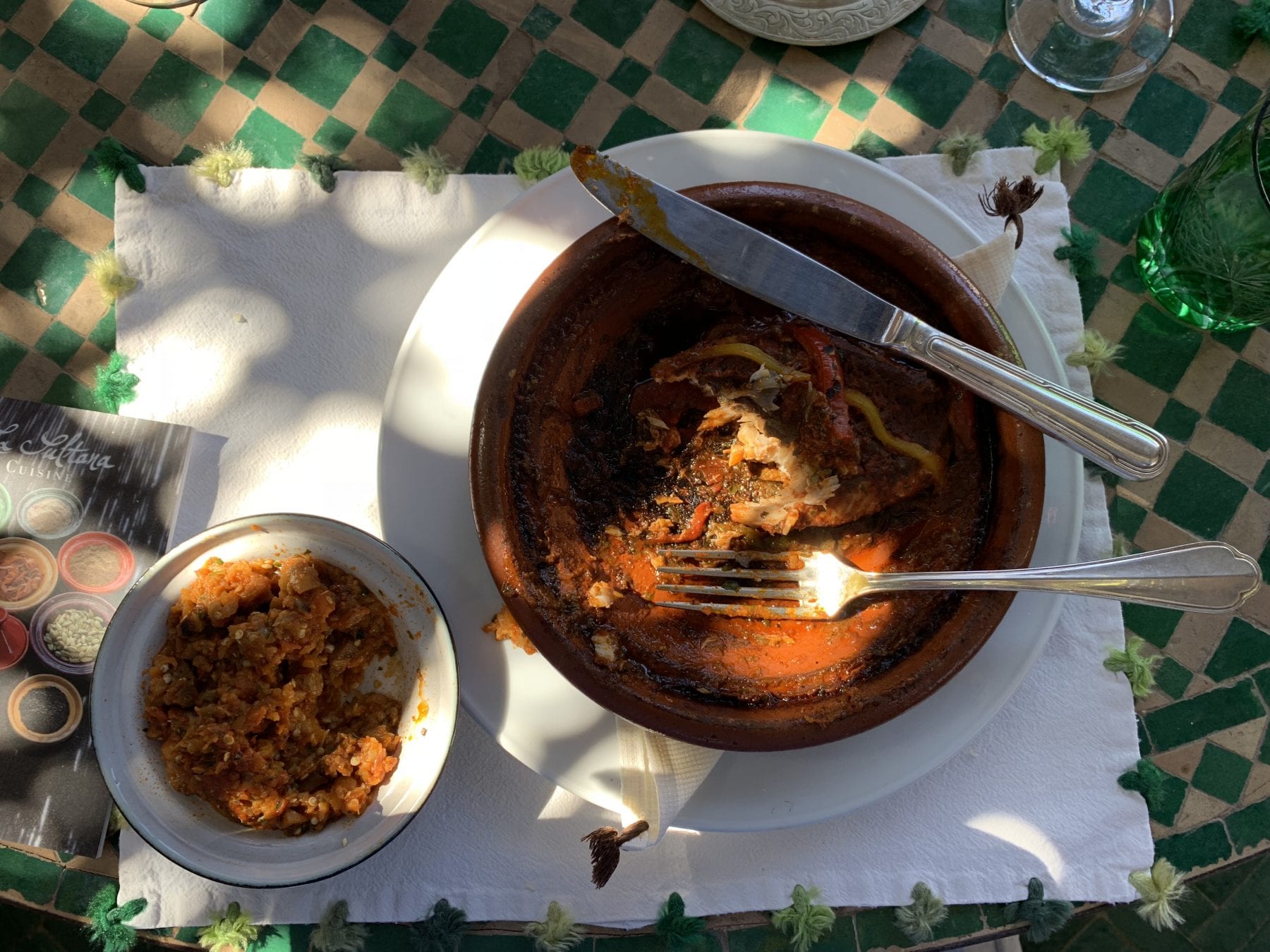 Here, Chef Said Mkhallef of Hotel La Sultana Marrakech lifts the lid on the hotel's cooking classes where guests are invited behind the scenes of the kitchen staff and trained to recreate these classic Moroccan dishes themselves.
Where did you learn to cook?
As a child, I was very curious about traditional cooking. Later on when I decided to follow my passion I learned from very knowledgeable masters like Christophe Le Roi in my early years. Then I had the opportunity to develop my techniques in kitchens run by well-known Chefs like Yannick Alleno's in Dubaï and Marrakech.
Can you share some of the most popular dishes at the hotel?
For lunch, guests mostly enjoy simple & authentic recipes like the "Veal trotters Tajine" or meat or fish "Charcoal grill" which is a specialty of the Kasbah district neighborhood. We do have lots of guests coming for our Moroccan Street Food options for lunch, to enjoy a casual meal with great views on the monuments.
In the evening we prepare fine Moroccan & French inspired cuisines. On the Moroccan menu, the most famous dishes are: Pigeon Pastilla & traditional Moroccan Couscous. When it comes to French inspirations, our "Homemade duck Foie Gras Terrine" & "The Vegetable Garden on chickpeas in Hummus & pumpkin seeds" are usually the most popular.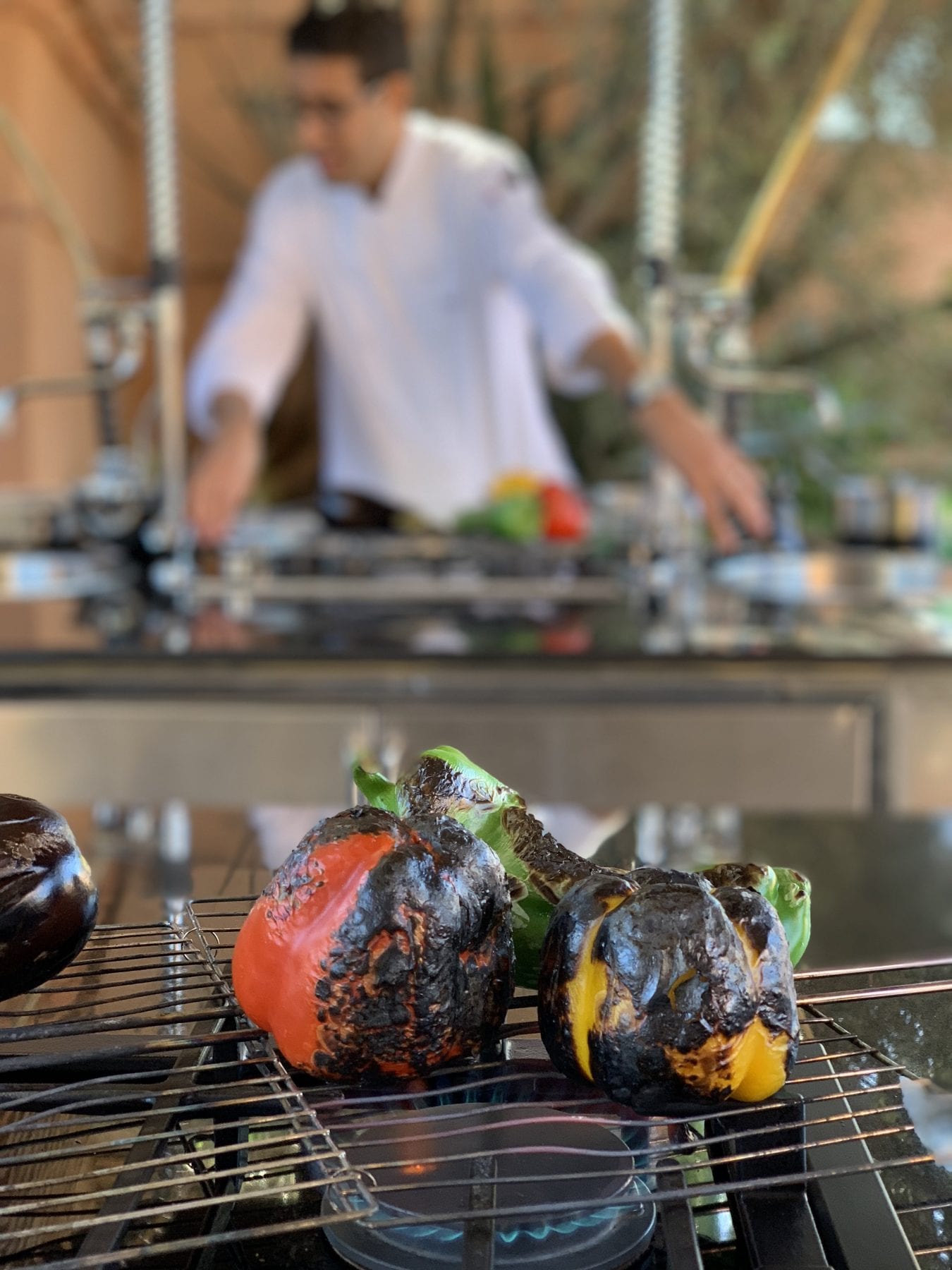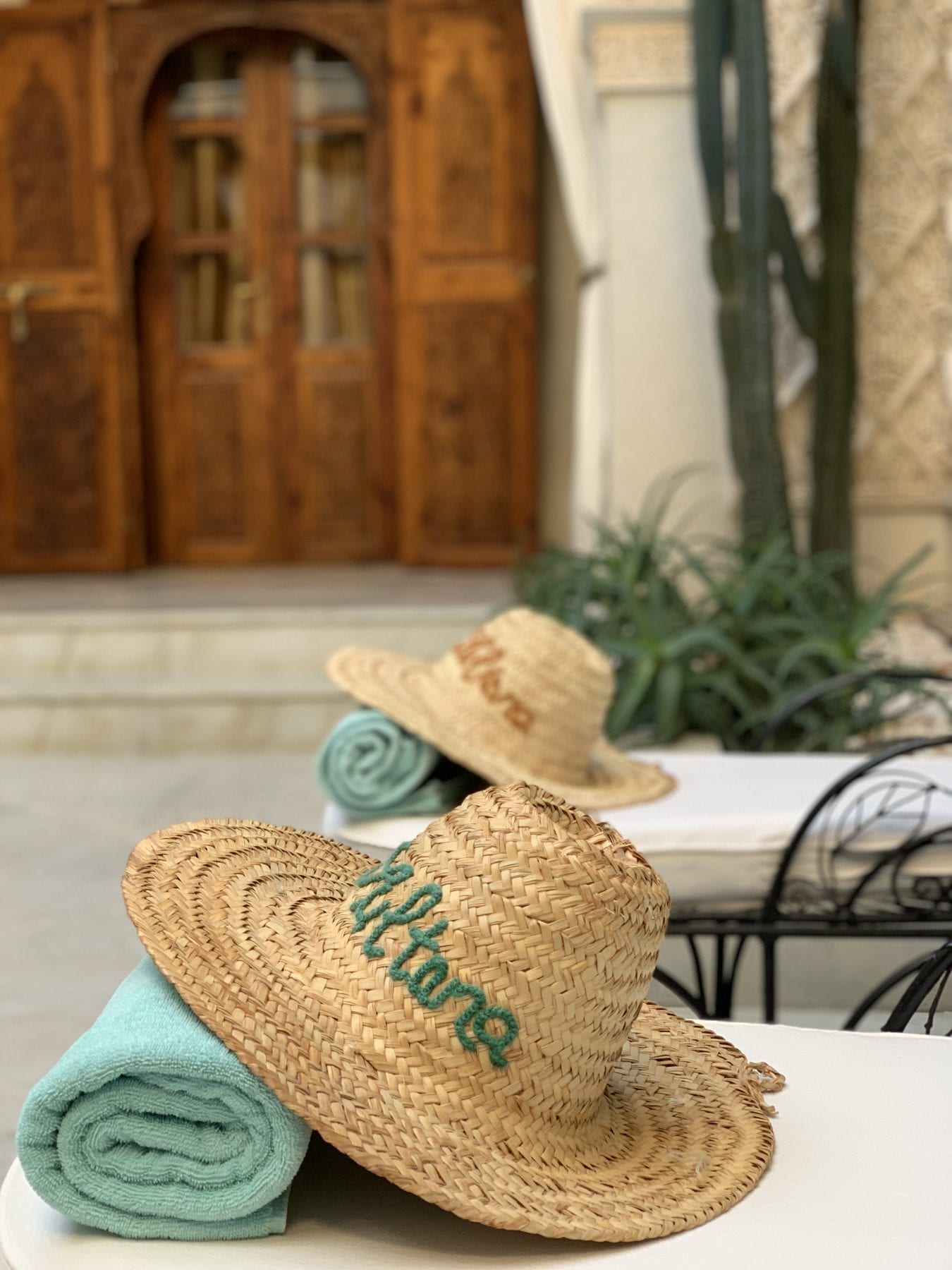 When you teach the cooking class, what is your favorite dish to teach and why?
Every dish is different and each offers an opportunity to discover a new portion of the Moroccan cuisine. I like to teach how to cook the fish Charmoula and to explain how to master the traditional spices. I feel happy that the guests will also be able to cook at home with another type of fish very easily. It is very rewarding to know the recipe will be shared again back home.
Who is your usual customer at the cooking classes?
We have a mix of families & couples. Sometimes I do private classes with two people and sometimes there is little group of 5 people.
Aside from La Sultana, where is your favorite place to taste Moroccan cuisine in Marrakech?
The best place for me is at home with my family with the Moroccan food my mother prepares. It allows me to still experience the Moroccan cuisine of my childhood. As a Chef, I aim to re-create all these flavors using state of the art techniques to offer Moroccan fine dining cuisine.
Leora Novick
Leora is a travel journalist and the founder of Persephone Social, a hospitality focused social media agency based in NYC.