When Brenda Benoit's family gets a sudden hunger attack their first instinct is to head straight to Moon Thai & Japanese Cuisine.
By Brenda Benoit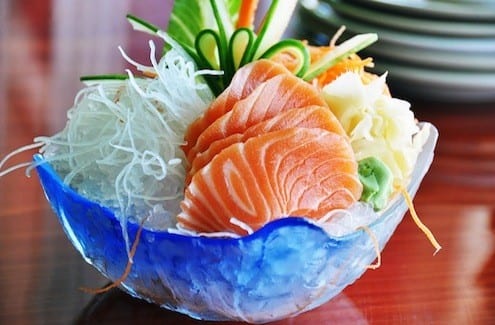 At Moon Thai & Japanese Cuisine – we always start with the Salmon Sashimi which is the perfect snack for hungry people: satiny slices of fresh, raw salmon with ginger, wasabi and delicate strands of carrot. This is pure flavor on the tongue, an exquisite dance inside the mouth.
Many a times I have forgotten to eat (can you believe that?) and this instant protein-injection has relieved my appetite in a jiffy. Heaven-sent for a starving soul.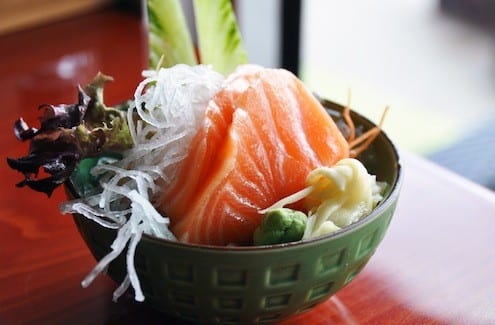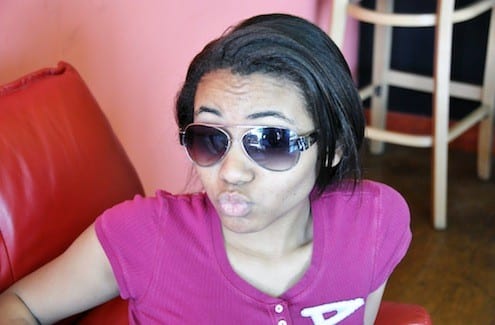 The Chicken Satei is no ordinary chicken on a stick: these are thin slices of chicken breast marinated in a coconut sauce and then barbecued. It is served with a peanut sauce and a light cucumber salad. The wonderful grill marks gives the chicken a nice, smoky flavor and the sauce and salad compliment the chicken quite well. Delicious and refreshing .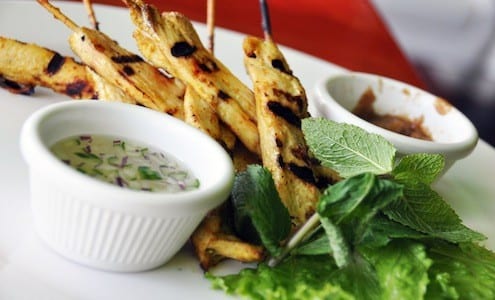 Thai Spring Rolls is another dish that we always order. They are golden-brown and crispy, filled with chicken and mixed vegetables.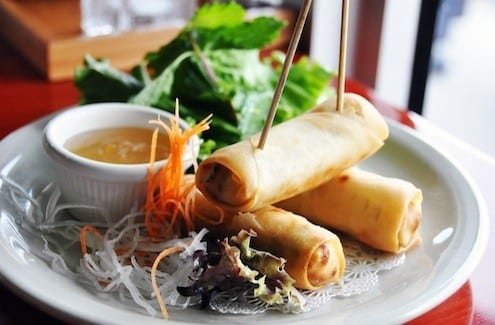 What a delight the Pineapple Fried Rice is: a pineapple filled with rice! The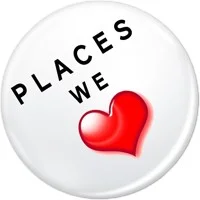 combination of flavors is incredible and the first time we ordered it, the presentation was quite unfamiliar to us. Shrimps, cashew nuts, green onions, crunchy cucumbers and juicy bits of pineapple makes this quite an out-of-the-ordinary dish. Since trying this Thai version of fried rice, it has been difficult to get my children to eat Chinese fried rice in other restaurants around here, this rendition being so much lighter and scrumptious.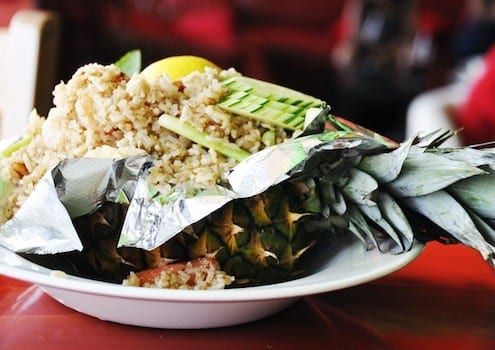 The Thai Donuts always hits the spot for dessert – hot fried dough dipped in condensed milk is the ultimate comfort food. Little Miss Yazzy adores these and I occasionally take a bite, pretending that just a little bit will not go directly to the waist. Yazzy can eat these for breakfast, lunch and dinner and I bet she would love them with a cup of coffee. This is oh-so-sweet and decadent. Thai  Donuts are an antidote to  sadness, have some and then all will be good with the world.
See Also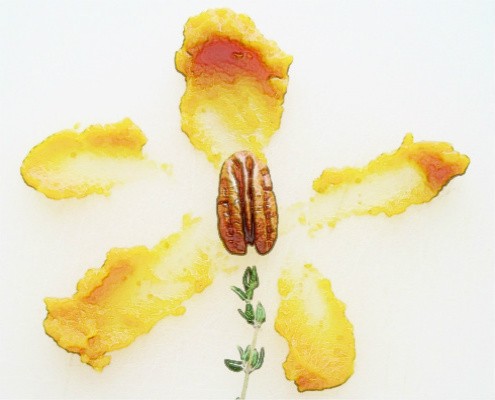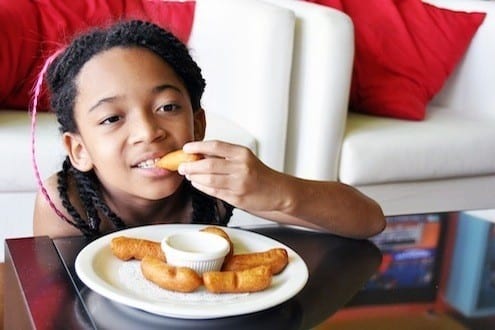 Moon Thai & Japanese Restaurant also delivers but we prefer to sit and take in the pretty, vibrant colors of the walls and the cool music always playing. Located in Kendall, this venue has definitely contributed to increasing the flavor palette in the area.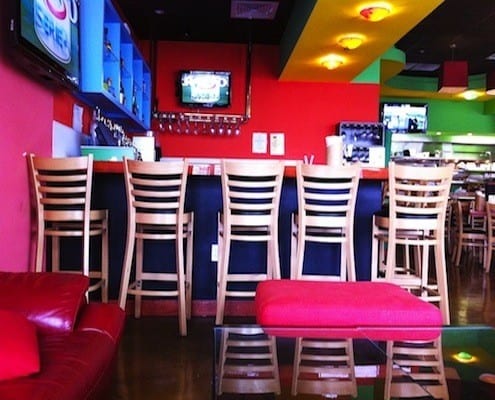 They offer an extensive menu that features Thai and Japanese food in a simple and unpretentious atmosphere and the service never fails to be friendly. We go there so often that they know us by name, a simple detail that always makes us smile.
Moon Thai & Japanese Cuisine ( Kendall Location)
16311 S.W. 88TH Street
Miami
(305) 388-5901
WEBSITE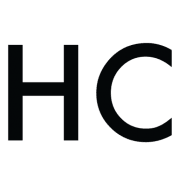 Brenda Benoit
Brenda Benoit was born in the city of St. George's in Grenada and grew up in Caracas, Venezuela. She has been living in Miami for over 20 years, loves to cook, eat and to try new restaurants & cuisines - always with her camera as a companion. She's a dedicated cookbook collector and is in the process of writing one of her own.