Recreate a copycat version of Chef David Chang's well-loved port buns from Momofuku.
By Raymund Macaalay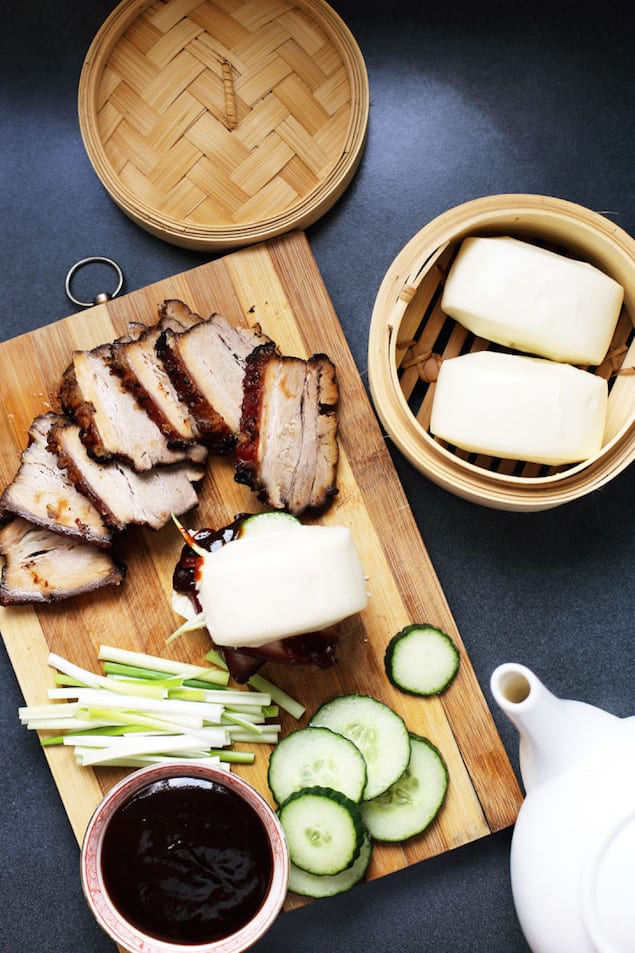 Momofuku is group of multi-awarded restaurants opened by Chef David Chang in New York, Sydney, and Toronto. Each restaurant has become very popular and well-loved for their signature dishes like the Momofuku Noodle Bar Pork Buns, Momofuku Noodle Bar Momofuku Ramen, Momofuku Milk Bar Crack Pie and Momofuku Ko Soft Boiled Egg with Caviar. These dishes are easily the favourites of the locals because they all taste amazingly delicious and are quite affordable.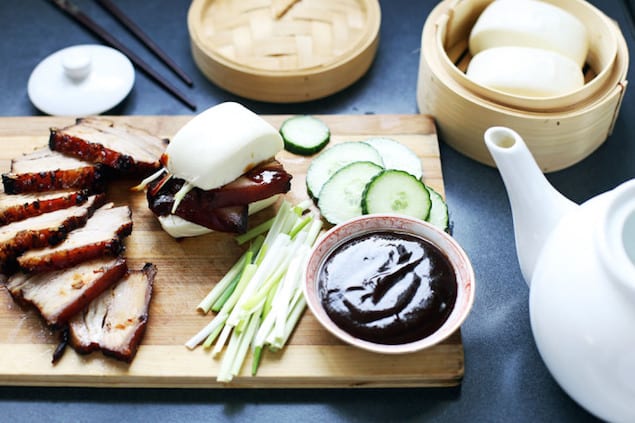 I am thousands of miles away from any restaurant, so if I crave for some of those signature dishes then I am out of luck unless I make them on my own, like this recipe we have for today the Momofuku Style Pork Buns. While it does not look near the original Pork Buns of Momofuku, they will taste nearly the same as the filling we will be using will contain the same elements. We will also make it really easy for anyone to make. Meaning, there is no kneading involved in making your buns instead we will be using the some store bought mantou from your nearest Asian grocer but if you insist on making your own dough then follow the dough recipe here as this is my tried and tested steamed buns.
See Also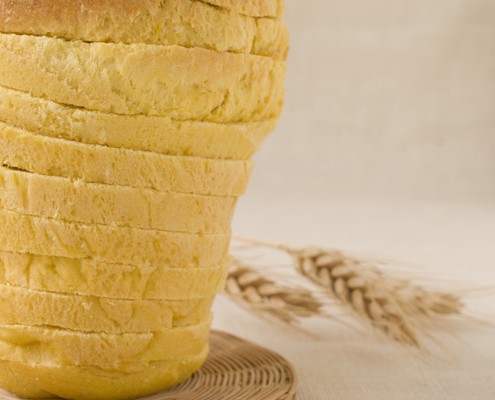 Like any pork buns out there, the secret of making a good one is a combination of that fluffy white semi-sweet steamed bun (so get a good brand), succulent pork and hoisin sauce nothing fancy just real comfort food where sweet and savoury flavours blend really well. Keep those tastes in mind while making your own homemade version.
Print
Momofuku Copycat Pork Buns
---
Description
Recreate a copycat version of Chef David Chang's well-loved port buns from Momofuku.
---
Roast Pork Filling
2

kg (4.4 pounds) pork belly skin on

1/3 cup

sea salt

1/3 cup

brown sugar
Other
24

–

30

pcs mantou (frozen or precooked) Or try the homemade recipe linked above

1

telegraph cucumber, sliced thinly

¼ cup

sugar

1 tbsp

salt

240 g

(

8.5 ounces

) hoisin sauce

3

stalks thinly sliced scallions, white part only
sriracha
---
Instructions
Combine salt and sugar then rub it all over the pork, place in large zip lock bag and let it marinate overnight.
Place pork in a small roasting pan fat side up that would fit the pork belly then bake in a 220C pre heated oven for 1 hour. Halfway through the process baste it with the liquid accumulated in the bottom of the pan.
Lower heat to 135C then continue to bake for 1.5 to 2 more hours or until pork is really tender. Baste the pork with any liquid accumulated in the pan every 30 minutes.
Remove from oven then let it cool, once cooled down cover it with cling wrap, place it on a flat surface plate and place a flat bottomed heavy item on top like a cast iron rectangular casserole (this will make it easier to slice evenly, make pork belly, flat and shaped uniformly). Secure the top weight then place in the refrigerator and let it chill overnight.
Heat your mantou by steaming then leave it there in low heat while you prepare your fillings.
Place cucumbers in a bowl then combine it ¼ cup sugar and 1 tbsp salt, make sure you distribute it evenly.
Remove pork from the refrigerator, remove the cling wrap then slice your pork belly into ½ in thick and 2 in long pieces, reheat them either by quickly placing them on a non-stick pan over high heat or using a microwave.
Get a mantou, slice it in the middle then place 2 slices of the reheated pork, 2 cucumbers, some spring onions and a tablespoon of hoisin sauce. Repeat with your remaining mantou then serve.
Category:

Appetizer, Main
Ang Sarap
Hi I am Raymund a Filipino living in New Zealand, I'm not a cook nor a chef but I love cooking and it is my passion. My real job is an IT Professional whose devotion is to develop applications (I have a Software Development blog for those who might be interested), my brain is abused at work on a daily basis so cooking at the end of the day acts as my therapy for stress release. I have been cooking since I was 7 years old and since then almost every day I prepare our dinner and weekend meals, I usually try to cook dishes that we had tried and ordered in different restaurants that's why you will see a lot of varieties at my blog Ang Sarap (angsarap.net). I learned cooking mostly by observing my Aunt who cooks for us when I was younger, I learned to bake by assisting my Mom during my younger years and for the native dishes I learned it from my Grandmother. My other passion is photography which explains the photos you see here and travelling which explains the variety of dishes and reviews of restaurants from all over the world.