This might look like your usual vanilla ice cream, but it is made with brown sugar for added caramel-y flavor and miso for a hint of salt and umami.
Brad and I love entertaining. Being able to welcome friends, old and new, into our home so we can feed them and get lost in conversation is what makes our hearts full. We did a lot of that this past weekend and I'm still riding the wave of complete exhaustion and total elation. We don't entertain as often as we used to, probably because of the whole having-young-kids thing. That tends to suck all of our energy for entertaining and then we forget about what we love about it and why it's worth the time and effort. Fortunately, this weekend got us out of our little rut and back into the swing of things. We were slightly rusty. We didn't always feel like we were on the same page with the timing of the food on the grill or clean up afterwards. But we found our somewhat shaky footing and dove in with all we had to give. And it was soul satisfying.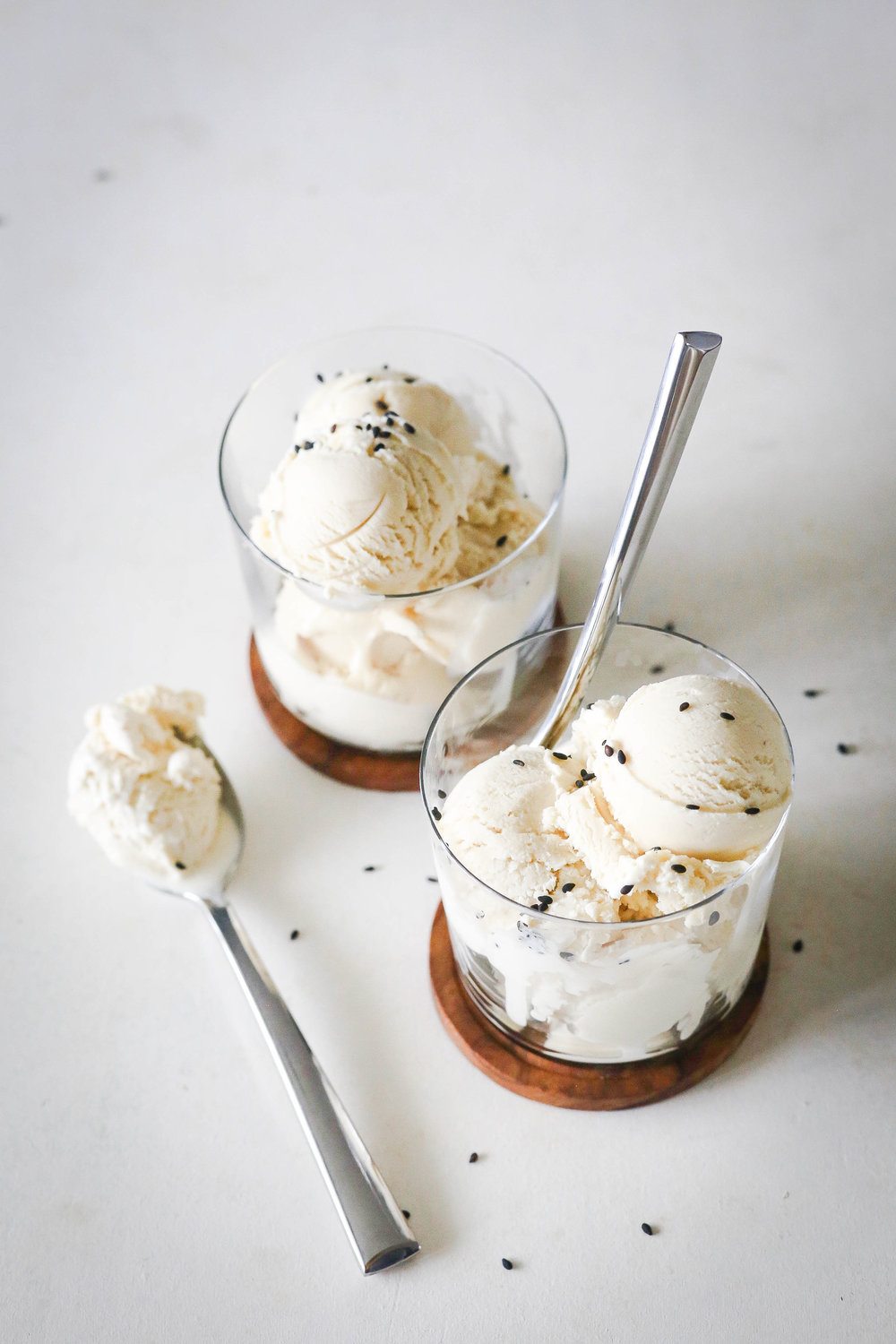 We entertained two nights in a row. The first night, we celebrated Children's Day (also known as Boy's Day) which is a Japanese holiday where parents celebrate their happy, healthy children. How perfect is that? Nearly all of our friends have young children and in the midst of it all it seemed appropriate to take a moment and appreciate the gifts they are in our lives. It was also an excellent excuse to make yakitori and give grilled octopus! Night number two was spent with new friends. We grilled skirt steak and piled it onto a giant salad of spring greens, hearts of palm, grilled cherry tomatoes, avocado, marinated onions, and a chimichurri style dressing. Grilling season, FTW! We ended the evening with this Brown Sugar Miso Ice Cream. H-E-A-V-E-N.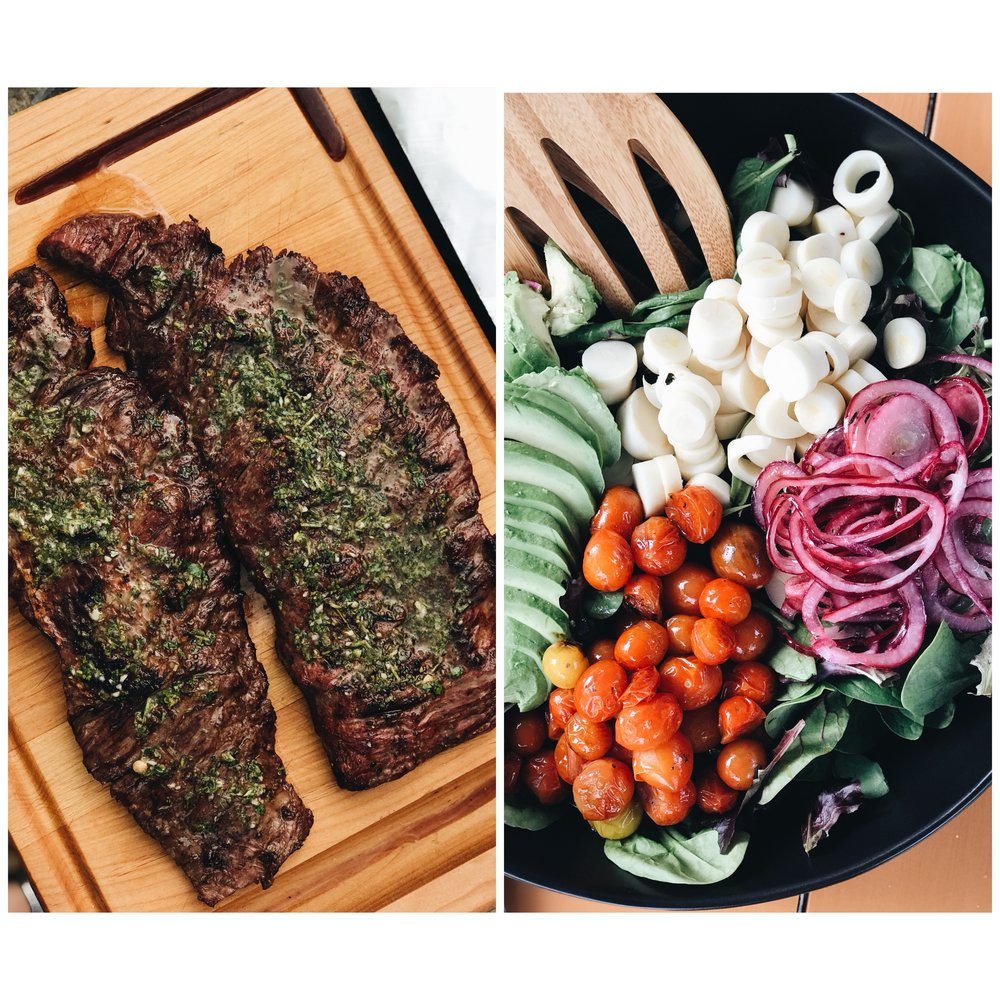 This ice cream may sound scary to some of you. And that's OK. But don't let that feeling deter you from giving this salty-sweet dessert a try! It's the perfect way to expand your use of that miso in the back of your refrigerator and will no doubt become a favorite for your friends and family. I've been making this ice cream for years.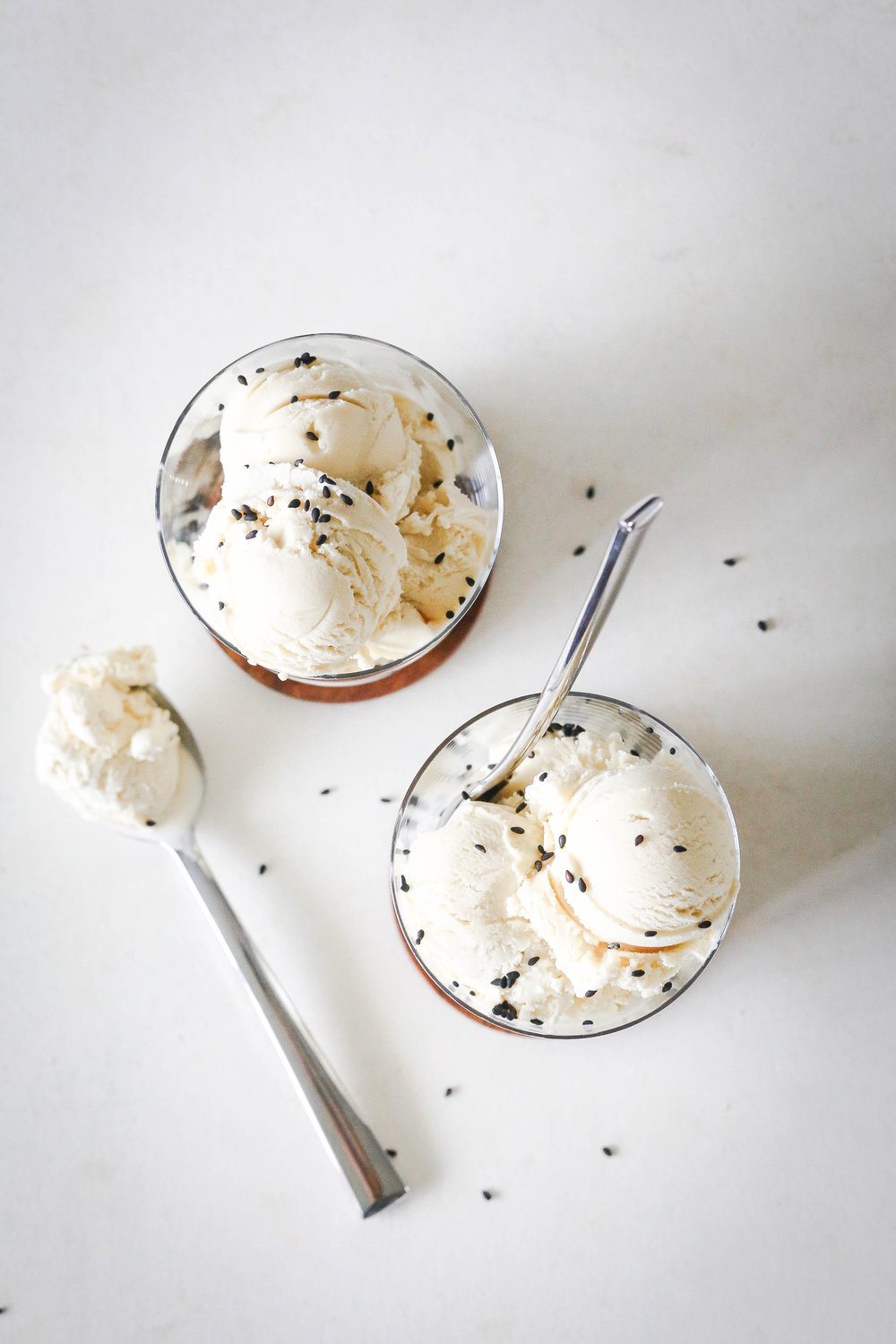 I hope you'll try this and let me know what you think! It's lovely topped with shaved dark chocolate, black sesame seeds, or a drizzle of hot fudge. Oh, and crushed graham crackers WITH hot fudge = OUT OF THIS WORLD.
Now that you're convinced to give it a go, here is the recipe! (seriously though- try it, photograph it, and tag me on Instagram so I can see!)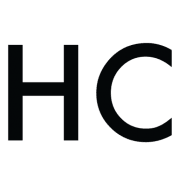 rachaelwhite
Rachael writes recipes for foods that are simple, comforting and delicious. Whether you are cooking for your family or having friends over for dinner and drinks, you'll find recipes here to fit any occasion. From cocktails to appetizers, desserts and entrees, the recipes you will find here incorporate Rachael's desire for Midwestern comfort food, love of International cuisine, and need for dishes that don't take hours to make.