Mini pies make it possible to sample lots of different desserts at parties. But you might just want a bunch of these.
By Robin Runner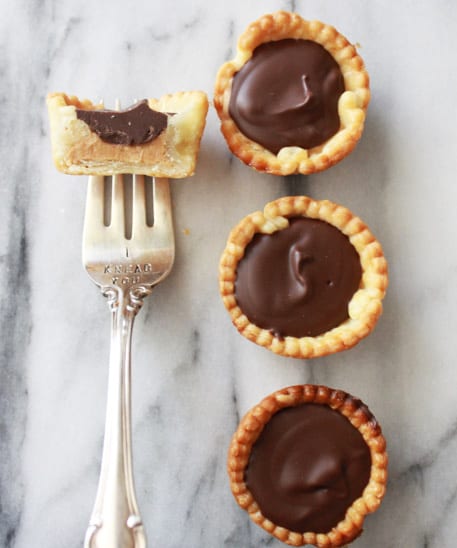 Mini Chocolate Nut Butter Pies
Mini pies make it possible to sample lots of different desserts at parties. But you might just want a bunch of these.
Ingredients
Pie crust (homemade listed below OR store bought)
Large biscuit cutters
Mini muffin pan
Ghirardelli dark chocolate melting wafters
Nut butter of your choice (I used Justin's maple almond butter), melt
Sea Salt
Ingredients for pie crust:
2.5 cups of all-purpose flour (I used King Arthur)
1.5 tablespoons of sugar
1 teaspoon of salt
1 cup (yes it's a lot of butter), use the best butter you can attain (I used Irish butter), ice cold and cut into small cubes
¾ cup of ice water
Egg wash (yolk whisked)
Instructions
If you have a pastry cutter you will mix the ingredients into a bowl and use the pastry cutter to incorporate the ingredients. If you don't have a pastry cutter, place the ingredients (minus the water) into your food processor and process until the butter and flour are lumpy and still retaining the texture (think crumbles). Then drizzle the cold water through the spout and process until incorporated. Divide the dough, wrap with plastic wrap and refrigerate for 1.5-2 hours.
Place all of the ingredients into a bowl and using your pastry cutter/knife, cut the cold butter into the flour – breaking it down as much as you can. Then add the water. Knead with your hand – working the dough until no flour remains at the bottom of your bowl. This will take a few minutes. Then divide the dough into two balls, wrap individually with plastic wrap and refrigerate for at least 1.5-2 hours. You will visually see chunks of butter in the dough and that is expected. That will make the pastry crust so flaky and absolute perfection!
Mini Pie Directions:
Preheat your oven to 425 degrees and spray your mini muffin pan with baking spray. Set aside. Once the dough is rolled out to about ¼ or so inch thick, cut it with your largest biscuit cutter. Gently place your dough circles into each muffin well. Prick the bottoms/sides with fork to help release the steam while baking. Repeat until all of the pie crust has been used. Take your egg wash (basically egg whites) and brush it on the inside of each pie crust. Bake for 10 minutes or so or until the crust is golden brown. Remove and let cool.
Next up, melt your nut butter in the microwave. I started with about ⅓ cup. Melt until completely liquified. Spoon about a teaspoon or two (fill about half way up the mini pie crust) with nut butter. Then while that is cooling, melt your chocolate wafers according to your microwave recommended settings or the product's recommendations for melting. I started out with about 5 ounces of wafter. Remove after 30 seconds, stir and repeat until melted. Then spoon over the top of the nut butter. Dust each with sea salt. Refrigerate until the chocolate sets up, about 40 minutes. I store these on the counter under a cloche for several days.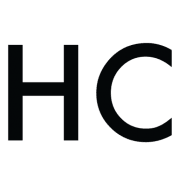 Robin Runner
Robin Runner is the blogger behind www.kneadtocook.com. She grew up around two of her greatest inspirations, her Italian grandmother and her aunt. Both believed in farm to table foods, purity in nature and love as the main ingredient for anything on their menu. Today, Robin is a strong advocate of farming and buying local ingredients, as well as composting to help repurpose food scraps into rich soil for our garden.