Meyer lemons are perfect to add a mild citrusy flavor to this lovely yogurt cake.
By Abby Himes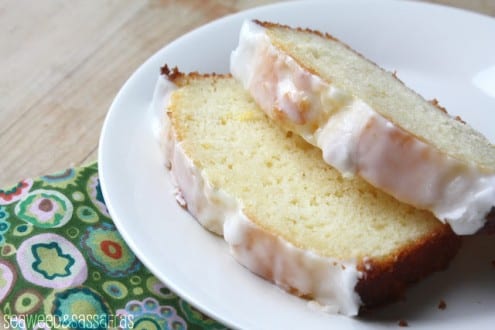 Meyer Lemons are still lemony but they are larger than regular lemons, and not as tart. There's something mildly sweet about them. It was perfect to give this yogurt cake a nice lift. I've been eating this for breakfast…and it really is a great way to start the day – or end it.
Meyer lemons are perfect for this iced yogurt cake.
Ingredients
2 Meyer Lemons (zest and juice)
1½ cups cake flour
2 teaspoons baking powder
½ teaspoon salt
1 cup plain yogurt
1 cup sugar
3 eggs
2 teaspoons grated lemon zest (one meyer lemon)
½ teaspoon vanilla extract
½ cup vegetable oil
⅓ cup freshly squeezed meyer lemon juice + 1 Tablespoon sugar
1 cup confectioners sugar
1 Tablespoon water
Instructions
Preheat your oven to 350 degrees F. and grease or spray with baking spray a loaf pan.
In a large bowl mix together the cake flour, baking powder, and salt. Set aside.
Zest one of the lemons over a small dish and set aside.
In another bowl or a mixer bowl, blend together the eggs, sugar, yogurt, vanilla, oil and lemon zest. Mix together well. Slowly add the flour mixture to the egg mixture, a little at a time, until mixed together.
Pour the batter into the prepared loaf pan and bake for 45-50 minutes until golden brown on top and if you poke the center with a knife it comes out clean. Set on a wire rack to cool.
While it cools, heat the lemon juice and sugar in a small saucepan stirring well, heat until the sugar dissolves completely.
Place a wire rack over a baking sheet and turn out the cake on to it. Poke a few holes in the cake and carefully pour or brush with a basting brush the lemon juice until it's all absorbed into the cake.
Let cool completely. Now in a small bowl mix together the confectioners sugar and water, stir until all the sugar has dissolved and is smooth. Pour the icing evenly over the cake and spread with a knife. Let set and store in the fridge.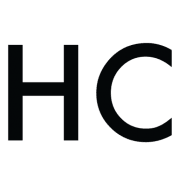 Abby Himes
Abby can be found cruising her local farmer's market and co-op looking for fresh, new, flavors and sustainable options. She sees food as an adventure, and is always excited to try something new. Abby is also the creator and voice behind the food blog, Seaweed & Sassafras.