In Mexico tortas are very popular meals. They can be served cold or hot, wet in a sauce, dry or grilled.
By Nancy Lopez-McHugh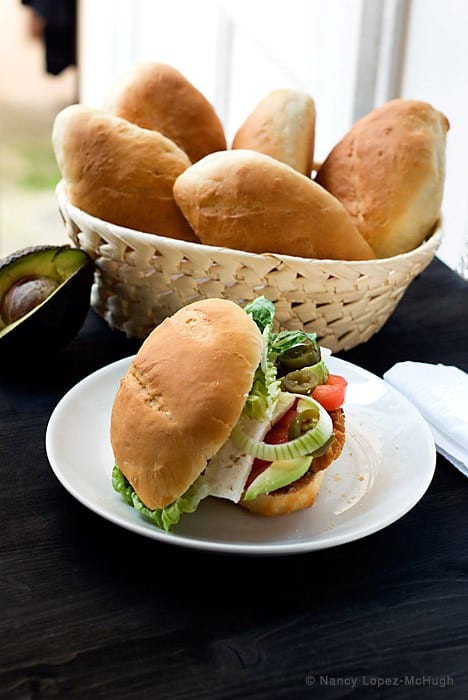 Torta is a Spanish word, which depending on the Spanish speaking country, can mean either cake, a flat bread, or sandwich. As you can see I'm talking about a sandwich. In Mexico tortas are very popular meals. They can be served cold or hot, wet in a sauce, dry or grilled. The ingredients are as simple as beans, ham and cheese, scrambled eggs, or heartier ingredients like the milanesa you see here. In Mexican Spanish milanesa means a breaded and fried cutlet. The cutlet can be either beef, pork or chicken.
See Also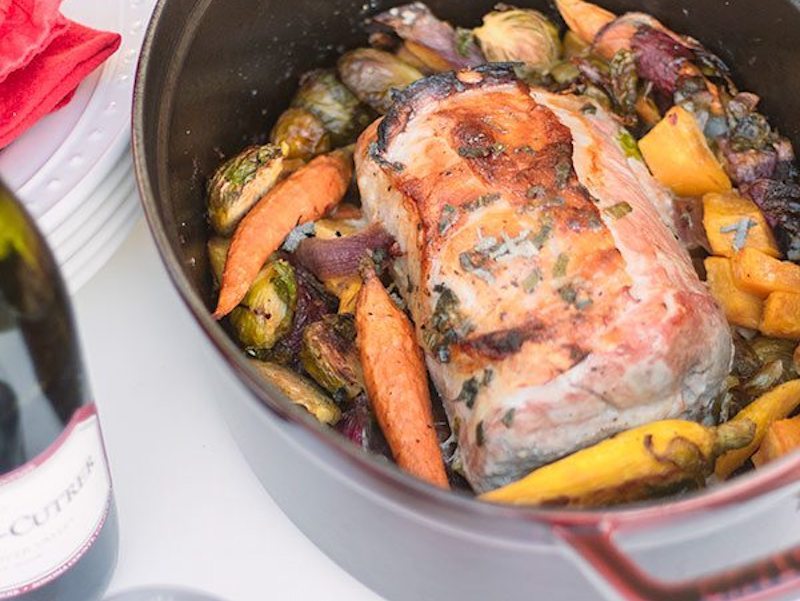 The cutlet is much the same as an Autrian or German Schnitzel and a Czech smažený ?ízek. From our travels around central and Eastern Europe we've learned that breaded and fried cutlets are a popular meal around the region and beyond. In fact it was the Central and Eastern Europeans who introduced the cutlets to Latin America. Of course over time the cutlets evolved according to local cuisine and ingredients. In my family milanesa means a pork cutlet, but unlike the European versions our cutlets are served as a sandwich.

Tortas de Milanesa or Breaded Pork Cutlet Sandwiches
In Mexico tortas are very popular meals. They can be served cold or hot, wet in a sauce, dry or grilled.
Author:
Nancy Lopez-McHugh
Ingredients
For Cutlets:
2-3 pork cutlets or thinly sliced lean peace of pork*
½ cup breadcrumbs
½ tsp granulated garlic
salt and ground black pepper
1-2 large eggs
oil for frying
Toppings:
refried beans
Mexican crema or sour cream
queso fresco or substitute with feta
sliced onions
avocado
radish slices
lettuce
tomato slices
jalapenos
hot sauce or salsa of choice
Bread:
bolillos or telera or birote Mexican breads**
Instructions
To prepare cutlets:
Mix breadcrumbs with garlic, salt and pepper until well combined, set aside.
In a separate bowl lightly beat egg(s) and set aside. Tenderize pork into a thin piece, cut away any excess fat.
Dip the tenderized cutlets into the beaten egg, coat on both sides.
Dredge the cutlets into breadcrumbs until coated well on both sides.
Line a plate with paper towels and set aside.
Heat about ½ cup of sunflower, or vegetable oil.
Once it reaches 175c or 350c fry the cutlets until crispy and brown. Allow to cool before assembling.
To assemble tortas:
Cut bread lengthwise, spread refried beans on one half and cream on the other.
Place cooled cutlet ontop of refried beans, and add all or any of the suggested toppings.
Notes
*Chicken, or turkey or beef may be used instead of pork if desired. **If Mexican bread is not available any sandwich roll can be substituted.
The recipe is quite simple and can be adjusted according to taste or what you have in the refrigerator. The bread I used is Mexican bolillo bread, they are homemade but it is not my recipe. The bolillo recipe can be found
here
.
Nancy Lopez-McHugh
Nancy Lopez-McHugh is a food blogger, photographer and published author. Most recently she has published "Yummy Pics: A Food Blogger's Guide To Better Photos".