Ice cream isn't just a humble scoop of vanilla or chocolate anymore. Bold flavors, fresh ingredients, and dairy-free alternatives are flooding the sweet world of the cool treat.
By Edward Lee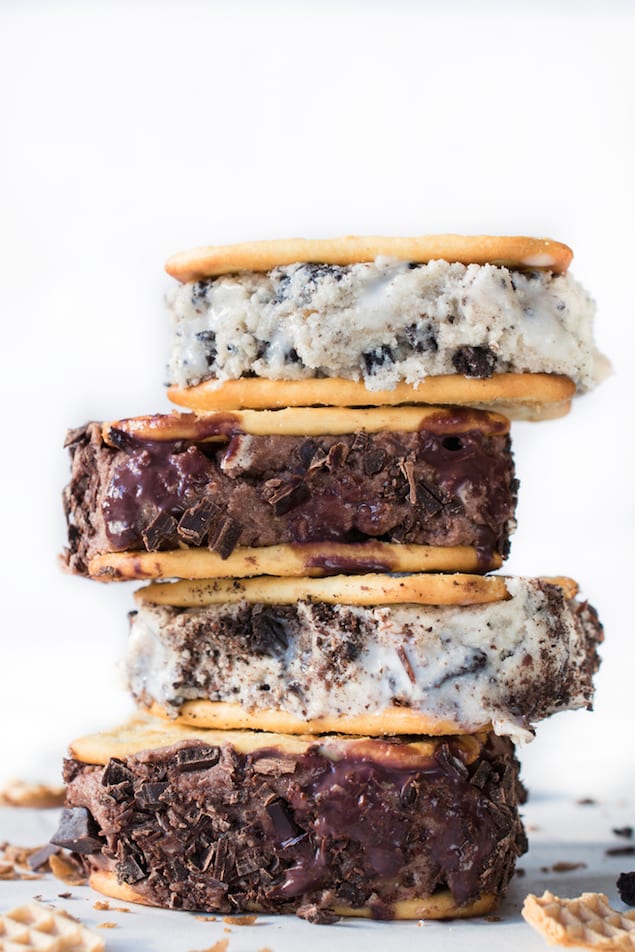 Shutterstock: Family Business
It wasn't long ago that ice cream was a rather humble dessert.
As a nation, we've always been wild for the stuff, not because it was fancy, but because it was just delicious. But ice cream, like many other old standbys, has recently become a darling of the artisan food movement. All over the country, handcrafted, ultra-niche shops are popping up, offering unique flavors and recipes that please a variety of diverse customers.
Local Organic
It's clear by now that the increase in organic, local ingredients is much more than a passing trend. It's not just small, niche brands that are going this direction, but also mainstream national chains like Chipotle, which recently announced that its menu is GMO-free. This shift in values is also impacting ice cream.
Many independent shops are loud and proud about creating small-batch ice creams that use only milk from organic creameries and natural, seasonal flavor ingredients. Shops like Seattle's Parfait, for example, make all of their own ice cream on site, from scratch. Their menu doesn't just list their flavors, but details the fact that each one uses real, honest-to-goodness local fruits, homegrown herbs and organic chocolate.
Expect the Unexpected
There was once a time when flavors like coffee or even salted caramel were considered unusual, but that time is gone. We've moved far past the standard chocolate-vanilla-strawberry days and into a new era ruled by flavors like strawberry basil and goat cheese cherry. You may not find unusual combinations like this in the frozen dessert aisle of your grocery store just yet, but there's certainly no shortage of them in the many small ice cream shops inhabiting big cities.
Truth be told, some of these flavors seem strange for the sake of being strange. They may have to be tasted to be appreciated, but I don't know many people whose mouths water at the thought of lobster or sardines and brandy ice cream. But the good news is that there's something out there for every taste, even if that taste is far outside of the ordinary.
Vegan Varieties
There's an increasing demand for non-dairy ice cream options that cater to both vegan eaters and those with lactose intolerance. Many offer a few non-dairy flavors, but some are going whole hog and opening shops that specialize exclusively in cream-less ice cream treats.
Under that umbrella, though, there's a variety of alternatives ranging from soy milk to almond milk to coconut milk to achieve a creamy mouth feel we crave from the frozen dessert. Even some of the big players in the packaged ice cream game are beginning to develop dairy-free flavors to satisfy this growing group of consumers.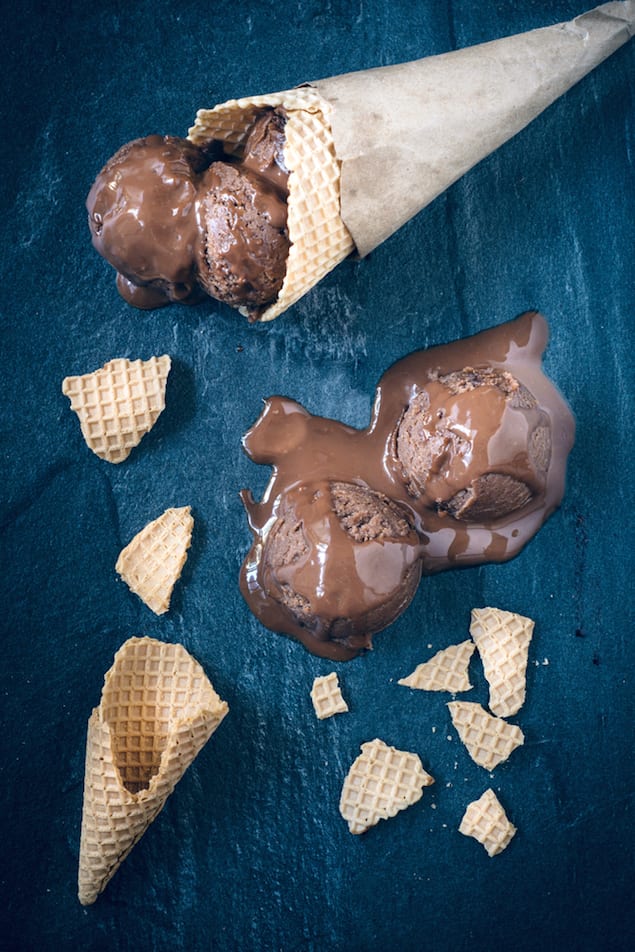 Shutterstock: Family Business
Inventive & Innovative
To set themselves apart and draw a crowd, some independent ice cream shops are dreaming up wild frozen treats that you can't get anywhere else. In Los Angeles, for instance, you can find both the churro ice cream sandwich and the funnel cake ice cream sandwich.
In general, ice cream sandwiches have taken on a new life. Home cooks, restaurants and ice cream shops are all coming up with delightfully creative creations, like ones that replace the classic ice cream sandwich wafer with doughnuts, Rice Krispie treats, and waffles. The key seems to their success seems to be combining ice cream with another beloved treat for a scrumptious hybrid.
Gelato Gems
Gelato is not simply the Italian word for ice cream. The softer, creamier texture is a result of a few important differences in ingredients and process. The fact that gelato has a lower percentage of buttercream than ice cream and that it's served at a slightly warmer temperature means that you can taste the flavor more quickly and intensely. And because it has less air churned into it, it feels denser and therefore creamier in your mouth.
Perhaps it's these reasons that have led to the rapid rise of gelaterias in the United States. But there's also something to the idea that we like what feels new and exotic. It may also be that many gelato purveyors are also hitting on the other trends mentioned here. A perfect example is Black Dog Gelato in Chicago, which advertises that its products are made in small batches, on-site, using only natural and seasonal ingredients. And, of course, they boast unusual flavors like goat cheese cashew caramel.
Few would disagree with the fact that ice cream is the perfect treat in its simplest and most basic form.
But it's pretty hard to resist sampling the new and unique ways that many ice cream experts are serving up the frozen treat these days.
It's Edward Lee's job to know what's hot in the dessert world, because he's the National Accounts Manager for BoDeans Baking Group, one of the largest suppliers of ice cream toppings, wholesale ice cream cones, and more. In addition to helping ice cream shops succeed, Ed also enjoys sharing his passion as a guest blogger for a variety of online publications. For more, visit www.BoDeansBaking.com.
Edward Lee
Edward Lee is an ice cream aficionado, both personally and professionally. He is the National Accounts Manager for BoDeans Baking Group, which specializes in ice cream supplies wholesale, like cones and sandwich wafers. He enjoys following industry trends and contributing to a variety of food blogs.