If you don't like salmon this meal-worthy salad would also be just as delicious with sautéed shrimp or scallops.
By Amber Massey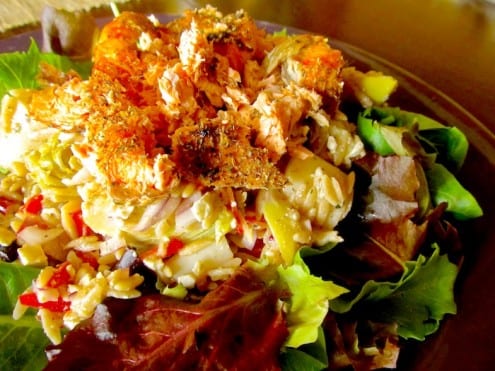 Mediterranean Salmon Salad
If you don't like salmon this meal-worthy salad would also be just as delicious with sautéed shrimp or scallops.
Ingredients
Salmon
2 (6-ounce) wild salmon filets
¼ teaspoon kosher salt
¼ teaspoon ground black pepper
¼ teaspoon dried oregano
Orzo Salad
¾ cup uncooked whole wheat orzo pasta
½ cup chopped red bell pepper
¼ cup chopped red onion
⅓ cup reduced fat crumbled Feta cheese
1 (14-ounce) can quartered artichoke hearts (packed in water)
1 (14-ounce) can hearts of palm (salad cut)
4 cups Spring Mix blend
Greek Dressing
¼ cup extra virgin olive oil
½ cup white wine vinegar
¼ cup balsamic vinegar
2 teaspoons Italian seasoning blend
1 teaspoon garlic powder
1 teaspoon onion powder
½ teaspoon kosher salt
1 teaspoon ground black pepper
2 teaspoons grainy Dijon mustard
Instructions
Combine all ingredients for the dressing and set aside for future use.
Preheat broiler to HI. Sprinkle salmon with salt, pepper, and oregano. Place under the broiler and cook for 10-15 minutes, or until fish is cooked through and flakes easily with two forks.
While salmon bakes, cook pasta according to package directions, omitting salt and fat. Drain pasta and rinse to cool slightly. Place pasta in a large bowl, pouring 2-3 tablespoons greek dressing over top, gently tossing to combine.
To the orzo, gently combine olives, red bell pepper, onions, feta, artichoke hearts, and hearts of palm.
For serving, plate about 1 cup of Spring Mix on 4 plates. Top with about 1 cup of the orzo salad. Distribute salmon evenly over the 4 plates. If desired, serve with additional dressing on the side.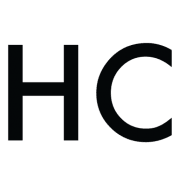 Amber Massey
Amber Massey is a southern-raised, food-loving, registered dietitian focusing on the culinary world of dietetics. Personal chef, author of her blog, Chocolate Broccoli, and accidental lover of food photography, Amber takes pride in healthy recipe development as well as culinary and nutrition instruction through personal and public cooking classes, public speaking, and media outlets. Amber can be seen in print for her nutrition expertise, as well as multiple magazine publications for her culinary creations, including Taste of Home, Healthy Cooking, Simple and Delicious, and Country Women's Magazine.