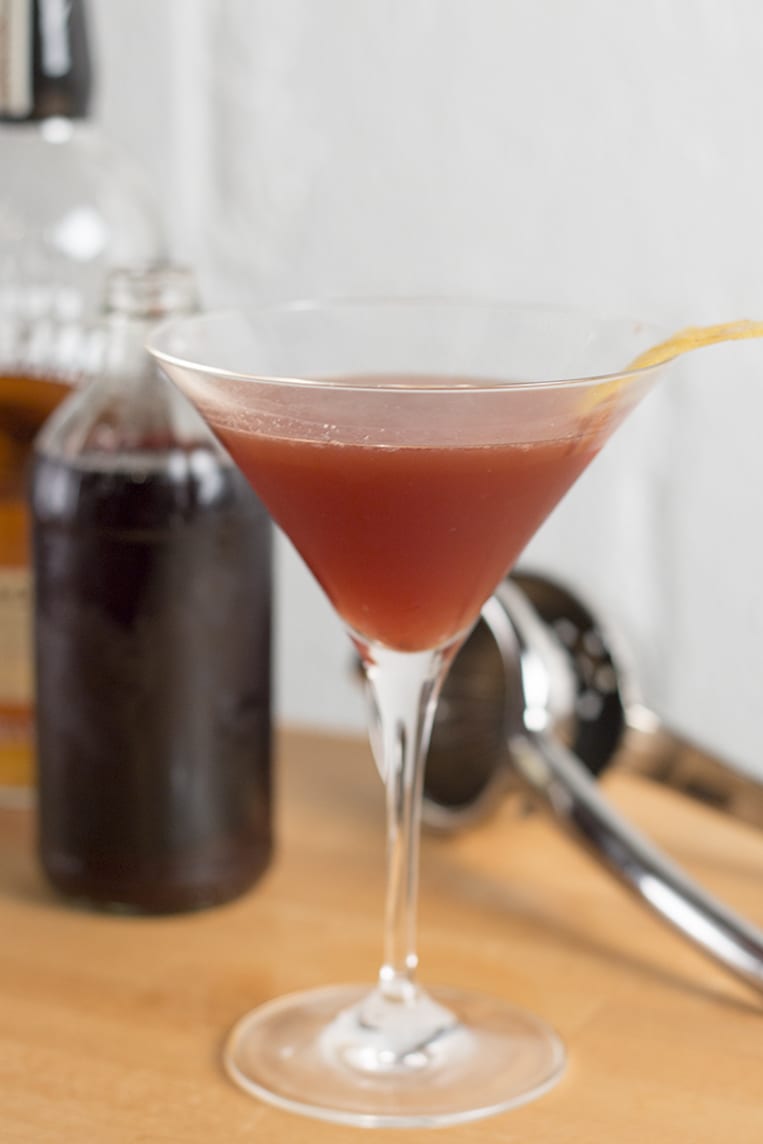 I recently made a batch of homemade grenadine and it turned out to be a very large batch of grenadine – you may remember it from the Clover Club cocktail from a little while back. Well, if possible, I think I found a cocktail for it that I like even more.
Looking through classic cocktail recipes led me to my next investments (and I use that term lightly, because these are both inexpensive): regular ol' brandy and applejack. I haven't even used the brandy yet. Because I have been making lots of these Jack Rose cocktails instead.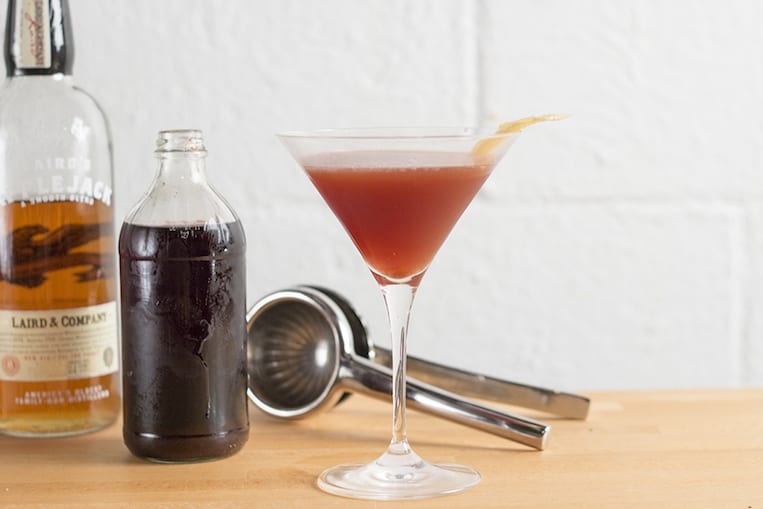 Lemon juice, pomegranate syrup and applejack. It's a sweet and sour combination that is not unlike candy. It's a little dangerous in that respect – this drink goes down VERY easily.
But I love it for that reason. So many cocktails are quite bitter, or they require the imbiber to already appreciate the base spirit. Somebody who doesn't like gin won't like a classic martini.
I think just about anyone would enjoy a Jack Rose. I think it will be a solid back-pocket crowd pleaser in my entertainment arsenal going forward.

Master Classic Cocktails: The Jack Rose
A true crowd pleaser, a Jack Rose is a sweet and sour combination not unlike candy, with lemon juice, pomegranate syrup and applejack.
Ingredients
2 oz. Laird's Applejack
½ oz. grenadine (preferably homemade!)
½ oz. lemon juice
Twist of lemon to garnish
Instructions
Shake the applejack, grenadine and lemon juice in a shaker full of ice until very, very cold.
Double strain into a cocktail glass and garnish with a lemon peel.