PARTNER POST: January 9th is National Cassoulet Day. We're celebrating this month by getting cozy with reinvented French cassoulet recipes and favorite Languedoc wines to pair. Be sure to enter the giveaway for a chance to win a complete cassoulet kit.
This Masala and Sausage Cassoulet is a delicious spin on the traditional French dish, featuring rich masala spices paired with French red wines. Loaded with beans, sausage, and bacon, this is the incredible comfort food we want to be enjoying all season long.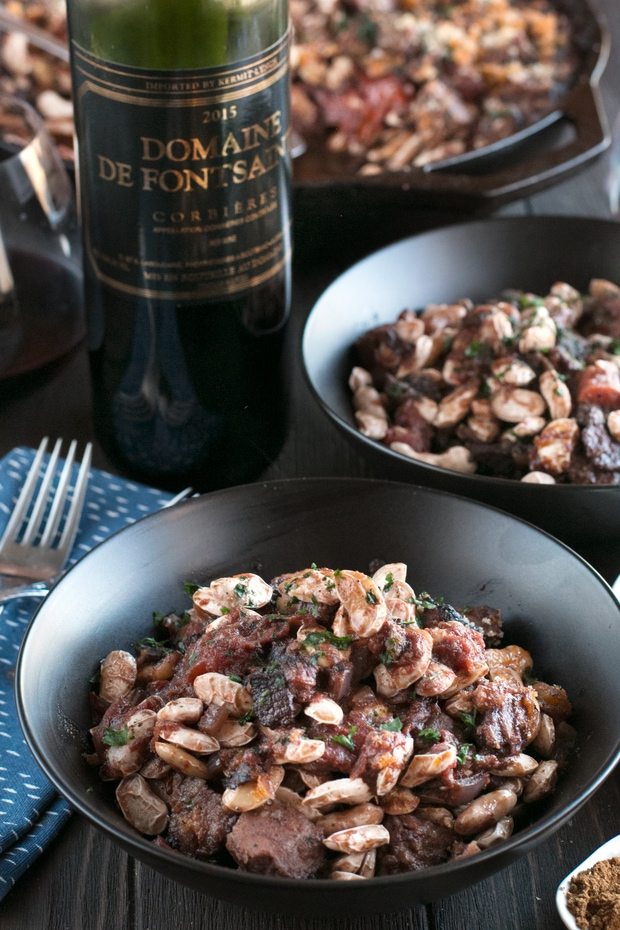 I have been watching all of these episodes of No Reservations lately and all I can think about is how I wish I was back in France, feasting on excessive amounts of warm and comforting food. Especially when pairing it with flavorful and delicious red wine…
So when I found out that Cassoulet Day was on January 9th, I got WAYYYYYY too excited.
Like, jumping up and down for joy excited.
I don't exaggerate. At. All.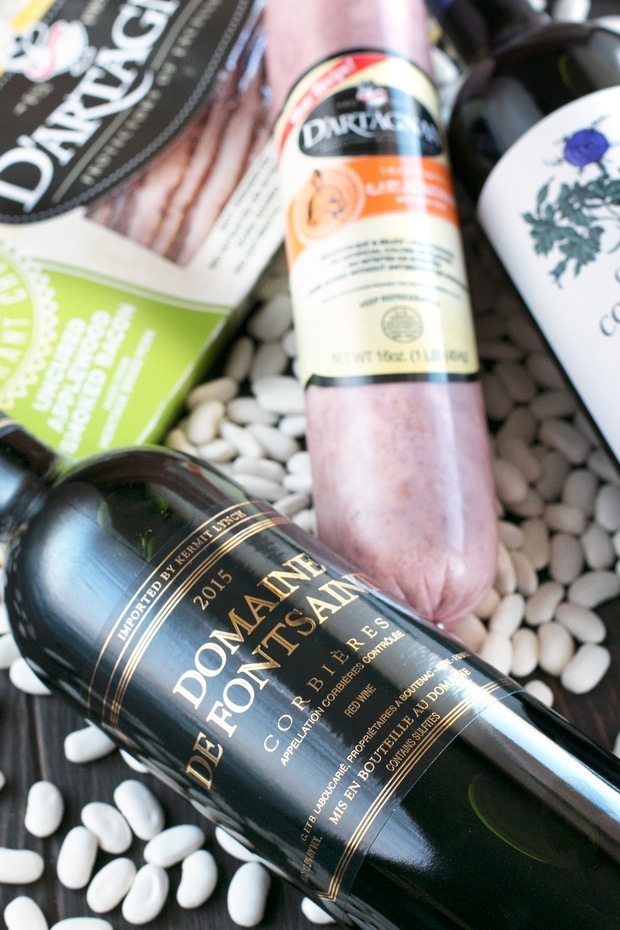 I love a classic French dish, but I wanted to make a fun twist on the dish in celebration of this oh-so tasty holiday.
As I was researching the history behind cassoulet, I came across a comment detailing the tradition of Bombay cassoulet which is basically the traditional dish with Indian spices.
I love my exotic spices, so I pulled out the masala spice mixture my mom picked up for me in Singapore and got to work!
Part of the key to a delicious cassoulet is the wine that you use in it, and pair with the cassoulet. I recently was introduced to the wine region, Languedoc, in southern France and oh my, I am SO thrilled to have a new region to explore. It also happens to be where cassoulet originates from! I mean, could you BE anymore authentic?
I had no idea, but Languedoc is actually the largest wine producing region and vineyard area in France. That's primarily because there are several climate and soil types that factor into the wide variety of wines you can get from the region.
Considering how large it is, most likely you've already enjoyed wines from this region!
Languedoc offers an amazing selection of high-quality wines with exceptional value and character. There's such a wide variety, just like the different soil and climate types that make up this fabulous region. That makes it the perfect place to pull wines to both add to this cassoulet recipe and to pair with it as you eat it. The wines you find in this region, such as the Chateau Coupe Roses la Bastide AOC Minervois wine I used in this recipe, are generally blends of Syrah, Grenache, Mourvedre and/or Carignan, but don't feel intimidated even if you don't know all of these types! Even if you can't find the specific wines you see in this post, you can rest assured that a blend of any of these is pure deliciousness.
So gather the family around the dinner table on a cold evening – this is just the dish to warm everyone up with!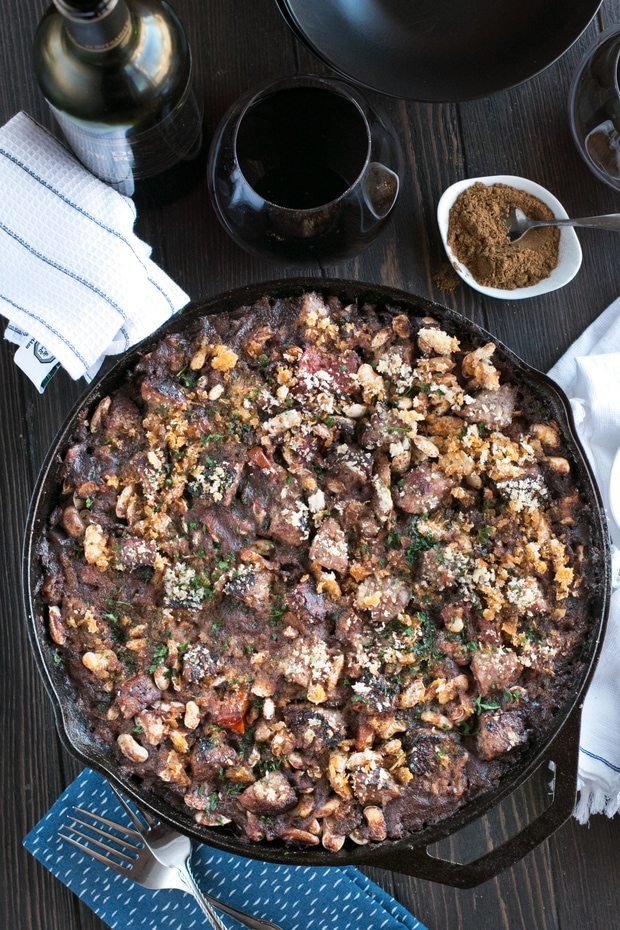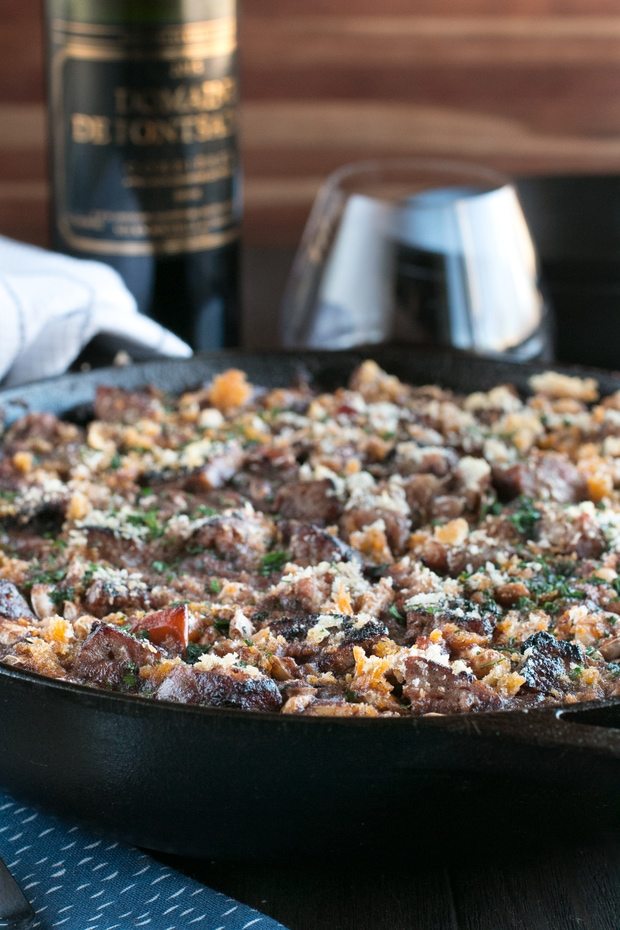 In honor of Cassoulet Day, D'Artagnan is partnering with Languedoc to host a giveaway of a killer cassoulet kit, fit to feed a party of TWELVE! That means you can dive into a glorious cassoulet fit for a king and enjoy the warm comforting meal with all the highest quality ingredients. Enter to win below the recipe!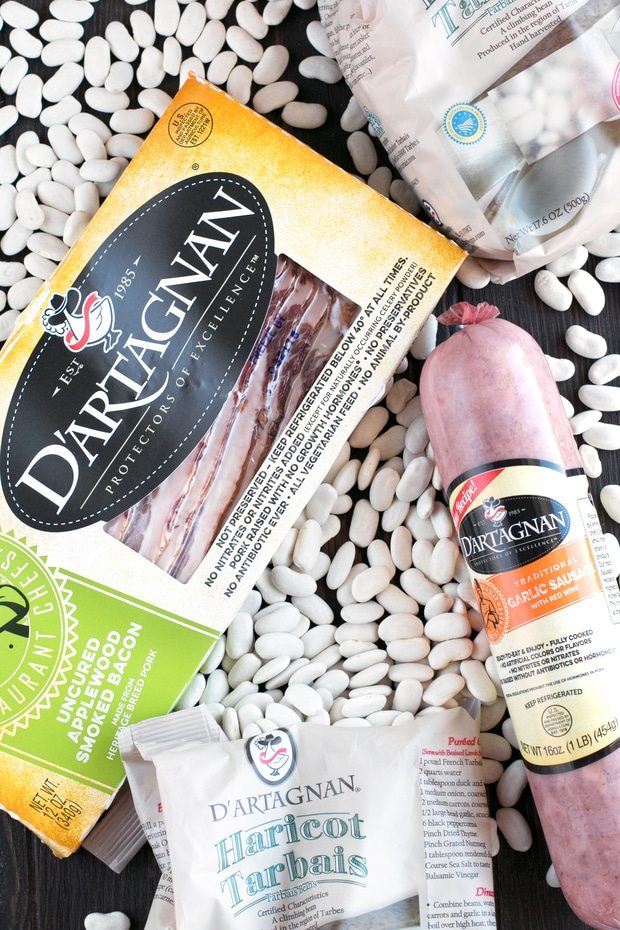 Print
Masala and Sausage Cassoulet
Author:

Meghan Bassett

Prep Time:

10 minutes

Cook Time:

1 hour 10 minutes

Total Time:

1 hour 20 minutes

Yield:

4

to

6

servings

1

x
Category:

Main

Cuisine:

French-Inspired
2 Tbsp

olive oil

8

thick slices D'Artagnan Uncured Applewood Smoked Bacon (cut into lardons)

1

red onion (roughly chopped)

1 1/2 Tbsp

+

1 1/2 tsp

masala spice mixture

1/2 tsp

ground cardamom

2

cloves garlic (chopped)

1

large carrot (peeled and roughly chopped)

½

bottle Chateau Coupe Roses la Bastide AOC Minervois wine or similar from Languedoc

1 1/2

28 oz cans plum tomatoes

1 1/2

17.6 oz bags D'Artagnan Haricot Tarbais Beans

1 cup

chicken stock

1

1 lb D'Artagnan Traditional Garlic Sausage with Red Wine (chopped)

1/2

large stale loaf (crusts removed)
Instructions
Preheat oven to 400 degrees F.
In a large cast iron skillet, heat olive oil over medium heat. Once hot, add bacon and cook until crisp and brown.
Stir in red onion, 1 ½ Tbsp masala spice mixture, cardamom, garlic, and carrot. Fry briefly together for approximately 2 minutes.
Add red wine and simmer until the liquid is reduced by half. Add tomatoes, breaking them up with the back of a spoon. Add in chicken stock and beans. Stir to combine.
Bring mixture to a boil. Reduce to a simmer and cook for 20 to 25 minutes, until beans are crisp tender.
In a medium skillet over medium high heat, gently brown sausage. Once browned, add sausage to the cast iron skillet, nestling the pieces in throughout.
In the bowl of a food processor, pulse bread chunks into chunky breadcrumbs. Add to a small bowl and toss with 1 ½ tsp masala spice mixture.
Bake for 40 minutes, or until sausages and breadcrumbs are golden and crisp. The beans should be completely cooked through.
Serve immediately.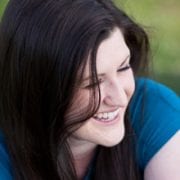 Meghan Bassett
Food addict turned food blogger with a love for cooking uncomplicated, gourmet recipes. I love creating food that is straightforward, relatable and will blow your friends and family away. I am the author of the food blog Cake 'n Knife, where you'll find that fresh ingredients + unique flavors + love = gourmet food, every single time. For more, please visit: