Alida Ryder finally visits the Pretoria Farmer's Market, and instantly falls in love with the selection of products, smells and tastes of this famous South African market.
Text And Photos By Alida Ryder


In South Africa, markets have only really become popular in the last 3-5 years. But one that has been running and insanely popular over the last, well for as long as I can remember and then some, is the Pretoria Boeremark (Farmer's Market in Afrikaans). And what makes this market so much more fabulous is that it's right here in my city (Pretoria for those of you who were wondering).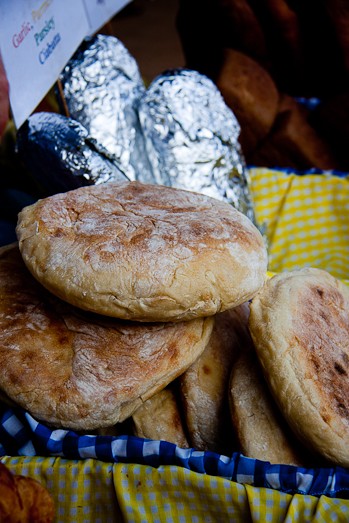 Just a little bit of background info… Pretoria is not exactly a "foodie"-  destination in  South Africa. Cape Town has that all covered and  Johannesburg gets the runner-up  prize. Johannesburg, even though in the  same province as Pretoria, is still a 50km  drive, so not really somewhere  you'll drive just for food (although I've been known to  drive into the very  heart of Johannesburg to the Oriental Plaza for their Samoosas and  Prawn  curry, but that's a story for another time). So to have such an old and  much-  loved food institution in my home town is really exciting, well now  that I've finally  visited it.
Yes, you heard right, I've never been to this market until recently, but now  that I've  finally been, I'll most definitely be back. The Boeremark only  happens on Saturdays  between 5h30am and 9am and you absolutely have  to be there early to get the best  stuff, and I promise you, you want that  stuff.
My friend and I got there just after 6am and already we struggled to find  parking and  the market was bustling with shoppers all looking for the  freshest and best produce,  freshly baked goods and the most delicious  coffee you will find at that hour over a  weekend.
There are so many fabulous stalls but some just jumped out at me because, well, they  sold my favourite food stuffs. Like the Dutch cheese makers who sold me the most  amazing Peppered-Gouda. I had a few samples of their magnificent cheeses but the  Peppered-Gouda was just perfection.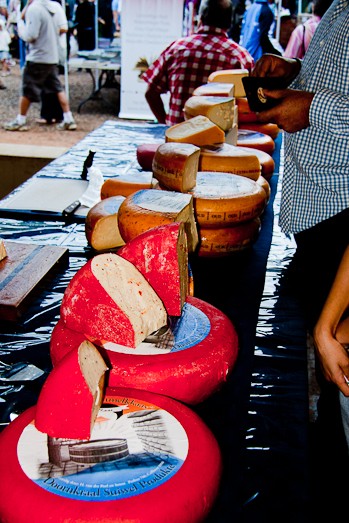 Then there were the father-and-son team who produce some of the most delicious looking pies and quiches I have seen in a long time. Combinations like Beef & Guinness, Smoked Oyster & Beef and Steak & Kidney all sounded mouth-watering, but it was their Duck & Cherry pie that got my vote. Their pies are filled to the brim with flavourful, succulent meat and after eating a small Duck & Cherry pie AND a Chicken Pie, I was in heaven!
But my absolute favourite was the French artisan baker who sold me Chocolate Croissants and a Garlic & Parmesan Ciabatta so good, I will walk through the desert for it. And I'm not over-exaggerating. Alexander the bread baker was so charming and so helpful that I almost followed him home just so I could take a sneak peak at him working his magic with bread dough. But you will be happy to know that I didn't.
See Also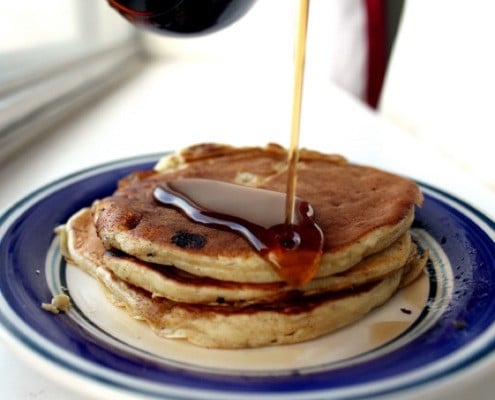 Other delights were the amazing Vetkoek & Mince (deep-fried dough resembling a bread roll filled with curried mince and grated cheese, directly translated Vetkoek means Fat Cake and that is exactly what you will look like if you eat too many), proper Indian Samoosas and the man
who sells the most amazing Proteas (our national flower) for so cheap, it should be illegal.
I am so glad that I found this gem of a market and I am excited to be returning regularly to explore all the products and learn about all the producers. Market life, I love you!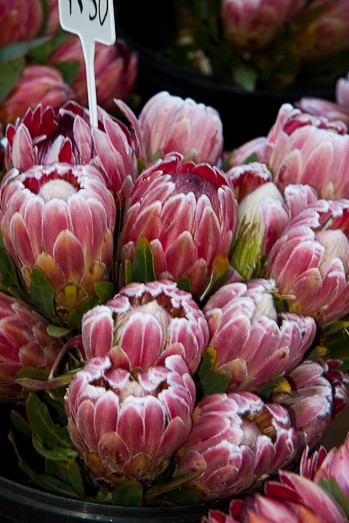 Alida Ryder
Alida Ryder is a South African food writer and blogger. She has a passion for simple and delicious food, as well as fun and healthy family cooking. She shares her tips and recipes on her Simply Delicious blog and of course here at Honest Cooking.