A naturally gluten free dessert, mango sticky rice is a sweet feast like one might find in Bangkok.
By Ambra Torelli
If you have been following me on Instagram or Facebook for a while, you know that Mango Sticky Rice is one of my favorite sweets ever. I love that this is a naturally gluten free dessert.
The first time I tried Mango Sticky Rice I was just in the right place: Bangkok. As you can imagine, mangos in Thailand are the best in the whole world! Anywhere you go, from Chiang Mai to Phuket, you'll find food carts selling fresh mangos. For only 60 Baths, a man peels and cuts the fruit right in front of you. The pulp, ripe and succulent, smells fantastic. And the taste definitely lives up to its fragrance.
All Thai mangos, when ripe, are sweet and juicy, but the 'Nam Dok Mai', a silky variety whose name means 'flower water' or 'nectar', is the best choice to accompany Sticky Rice. The skin is deep yellow and slightly wrinkly; the flesh is dark orange and fibre-free, incredibly soft and delicate. Can you imagine how good it tastes when matched with a delicious sticky rice pudding infused with a luscious coconut cream?
Even though apparently Mango Sticky Rice is very simple to make and only consists of rice, coconut milk, sugar and a pinch of salt, while in Thailand I wanted to learn to recreate that awesome texture to perfection. And that's why I decided to take a cooking class in Chiang Mai and learn directly from the locals.
Here I will share with you what I learned, together with the quick tricks that can turn a delicious treat into a healthy gluten free recipe as well!
In fact, while the traditional recipe calls for white sugar, this version is a refined sugar free dessert that's pure bliss nonetheless.
Print
Refined Sugar Free Mango Sticky Rice
100

gr 3.5 ounces Thai Sticky Rice or Thai Glutinous Rice (available in Asian grocery stores)

300

ml 10 fluid ounces 100% Coconut Milk

60

gr 2.1 ounces Medjool Dates

¼ tsp

Himalayan Salt

1 tsp

Organic Corn Starch

2

ripe Mangoes

1 tsp

toasted Sesame Seeds
Instructions
Before you start, make sure you have the right rice. Using regular rice would completely change the texture of this recipe. The only acceptable alternative is to use black sticky rice, which is also commonly used in various desserts typical of South East Asia.
Soak the dry sticky rice in water for about 1 hour to get rid of the excessive starch. Drain the rice and rinse it thoroughly.
Using a steamer, cook the rice over low to medium heat for about 20 minutes.
While the rice is cooking, start preparing the coconut sauce by blending coconut milk, salt and dates in a high speed blender (I used a Vitamix) until completely smooth. Replacing white sugar with dates is the key to turn this dish into a refined sugar free dessert.
Set aside 2/3 of the coconut milk & date blend (you'll mix this to the rice itself) and use the rest to prepare the thicker coconut sauce that you'll top your dessert with.
Place the liquid mixture for the thicker sauce in a pan over low heat and sift in the corn starch, mixing constantly to prevent lumps until the cream is thick and velvety.
When the rice is ready, transfer it into a large pan over low heat and pour the remaining 2/3 of coconut blend over it, stirring gently until the liquid is completely absorbed.
Place the sticky rice on a serving dish. Peel and slice the mangos and arrange them next to the rice. Pour the thicker sauce over the rice and sprinkle some toasted sesame seeds on top.
Enjoy!!
TIPS:
In order to create a nice contrast of flavors and temperatures, pair cool slices of mango with warm sticky rice soaked in a bath of lukewarm coconut cream.
To know when the glutinous rice is steamed to perfection, look at it and make sure all the grains became entirely translucent.
Adding a tiny bit of salt guarantees an extraordinary outcome and creates even more contrast among the many, delicious flavors of this dessert! Sweet, tangy and salty at the same time.
The traditional Mango Sticky Rice calls for a smattering of fried yellow mung beans on top of the rice (as you can see in the photo), adding a crunchy taste to the chewy perfection of the rice. To keep this recipe lighter, replace the fried mung beans with toasted sesame seeds.
If you want to opt for a colorful take on the tradition but still keep this dish very Thai, you can give your rice a bright shade of purple and green (see photo) using natural Asian colorings. Thai people in fact use to serve their Mango Sticky Rice infused with Butterfly Pea flowers (a climbing vine whose plants produce a lilac, shell-shaped efflorescence) or with Pandanus leaves (a tropical plant widely used in Southeast Asian cuisine as a flavoring). If you can manage to find these plants, you can simply add their blossoms or leaves into the rice's steaming water, and the trick is done.
If you order Mango Sticky Rice in restaurants stay alert! Some times they replace corn starch with wheat flour (aka pure gluten!!) to thicken the coconut sauce, so definitely double check with your waiter before you order!
See Also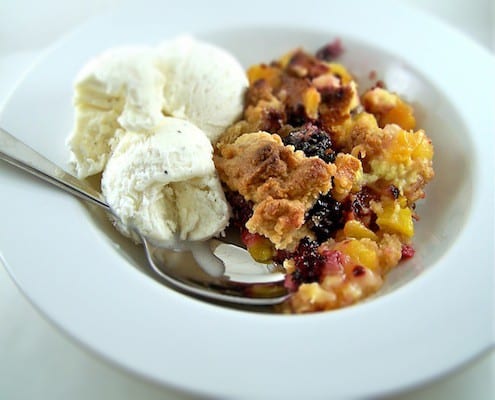 I hope you enjoyed this gluten free dessert guys! Once again, here's the proof that a healthy gluten free recipe can be wholesome and delicious at the same time!
And if you want to know how to turn this recipe into an amazing ice cream, check out my eBook How To Indulge While Eating Clean that features a "Mango Sticky Rice Gelato" that's a true bomb!! …Gluten free dairy free and with no refined sugar as well!!
Enjoy your time in the kitchen and I will catch you next time!!
Ciao!!
Ambra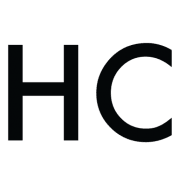 Ambra Torelli
Born and raised in Italy, Ambra is a healthy recipe developer, food and travel writer with a passion for healthy living and wellness. She is the founder of 'Little Bites of Beauty" and the author of the cookbooks "Healthy Italian Desserts Made Simple" and "The AIP Italian Cookbook". She shares her daily food & travel adventures on her Instagram @LittleBitesofBeauty