Layers of Mango chunks and Pomegranate pearls one after the other – In-between the fruits some flavored yogurt. it is simply heavenly!
By Anamika Sharma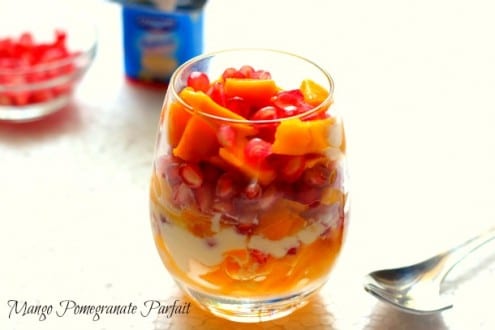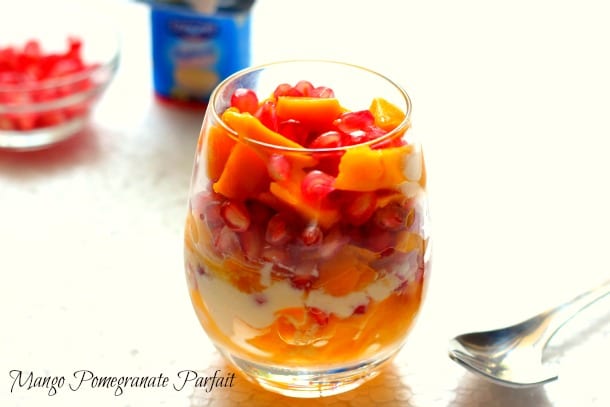 Mango Pomegranate Parfait
Layers of Mango chunks and Pomegranate pearls one after the other - In-between the fruits some flavored yogurt. it is simply heavenly!
Ingredients
• Pomegranate pearls – 1 medium size
• Vanilla yoghurt – 1 cup or 100 ml
• Mangoes (diced) – 1 ripped large size
• Honey - 2 tablespoons
Instructions
Take 2 glasses of your choice; I sometimes prefer tall glasses or short broad glasses for my parfaits.
Now fill each glass with 1 tablespoon honey, followed by some mango then yogurt and some pomegranate pearls. Repeat this step to form another layer with same pattern. You can go on and on with as many layers you wish provided your glass has the capacity to hold such layers.
Top it with some nuts or granola if you wish to, I kept it quick and simple this time.