Creamy chocolate ice cream is loaded with malted milk powder and crushed malted milk balls for a truly dreamy dessert.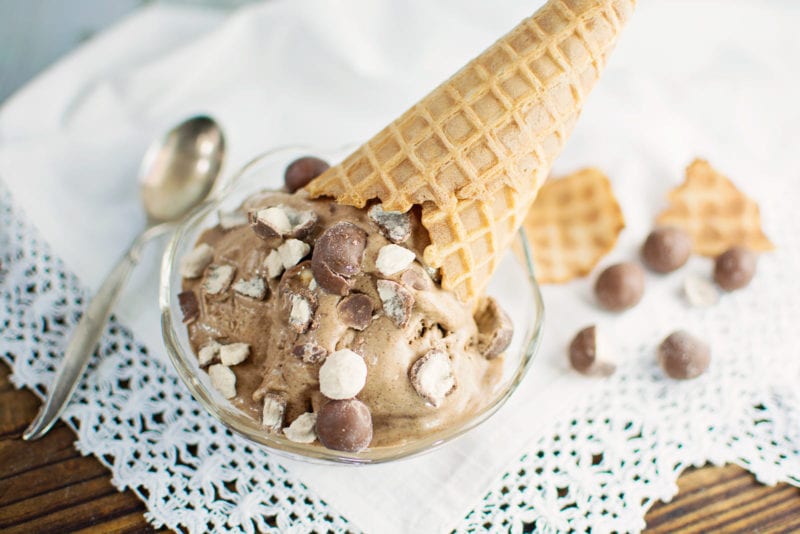 One thing you will always find in my pantry is a secret stash of chocolate, usually the really darkest of dark chocolate. Right now, I have 3 hefty bars of 99% and 100% chocolate, and a half box of Raisinets. Also, thanks to this recipe, I have an almost empty container of malted milk balls, wait, no – it's now empty.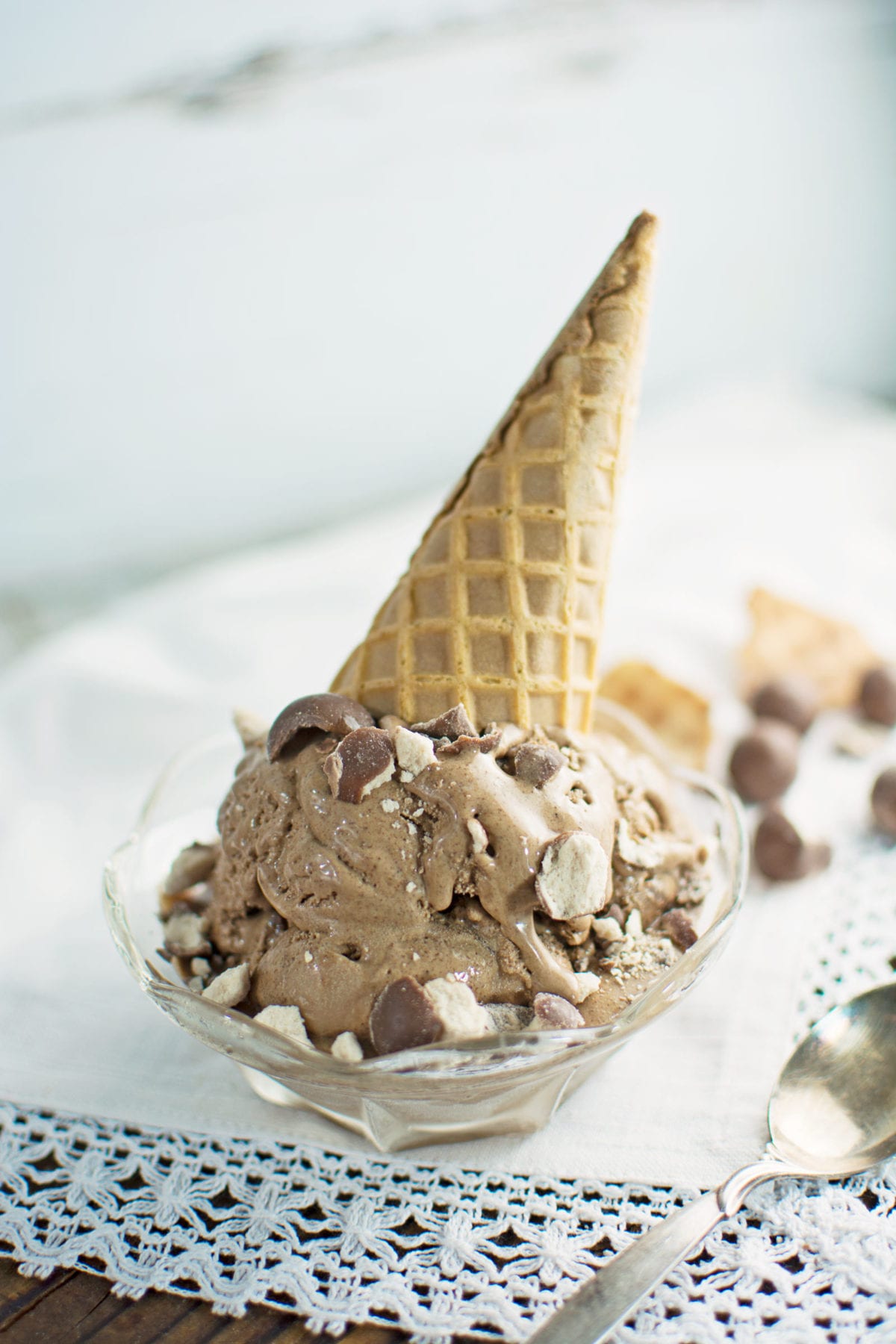 What is it about ice cream? The creamy, dreaminess that's been frozen into a scoop of crazy madness that we have fallen for since we were kids. Ice cream speaks every language. It can take on some of the simplest to the most complex of ingredients and make us smile. Making your own ice cream is just as fun as you would anticipate. You can mix all sorts of goodies, even sweet and savory ingredients can be anchored into a quart of this stuff.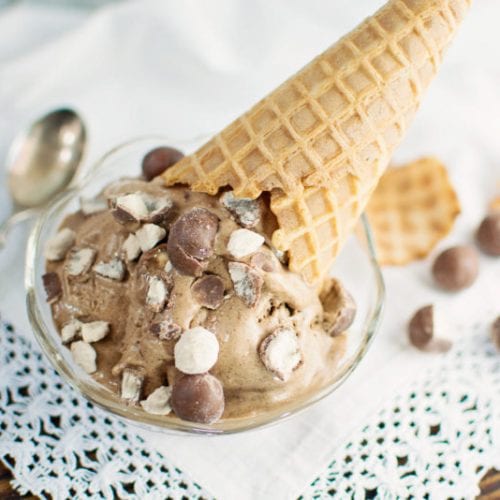 Stacey M Doyle
Ingredients
1¼

cups

Milk

1¼

cups

Heavy Whipping Cream

4

Egg Yolks

1

cup

Malted Milk Powder

¼

cup

Sugar

1

tsp

Vanilla

Pinch

of Salt

campaignIcon Coupons

1

cup

Semi-sweet Chocolate Chips

1

cup

Malted Milk Balls

slightly crushed
Instructions
Combine the Milk and Cream together in a saucepan over medium high heat and bring to a gentle boil. Turn down heat to low.

Whisk the Egg Yolks until foamy, then add in the Malted Milk Powder, Vanilla and Salt and mix well.

Take about ¼ cup of the Milk mixture and slowly add to the Yolks mixture whisking continuously, this is to warm up the yolks.

Add the Egg Yolks mixture slowly back into the warm milk, while whisking together. Continue to whisk and cook over low heat for about 4 - 5 minutes.

Remove from heat, add in the Chocolate Chips and mix until melted and well combined.

Allow mixture to cool completely then chill mixture for at least 2 - 4 hours.

Once chilled, pour into your ice cream maker and freeze according to directions.

When the ice cream is ready, fold in about ¾ cup of the crushed Malted Milk Balls, reserving some to top it off.

Transfer Ice Cream to a freezer safe container and continue to freeze in the freezer for several hours to firm it up further.
Notes
If you want to cool down the ice cream base down quicker, simply set the saucepan over a bowl fill with ice for about 20 minutes and continue to make ice cream as directed in step 7.
Stacey M Doyle
A Southern girl with a taste for travel, Stacey takes inspiration from her global pantry and cooks with a sense of adventure. Now she's raising her three young children to appreciate a wide world of food, even if she doesn't always tell them exactly what they're eating. Stacey is the food photographer, writer and creator of Little Figgy Food. She's also addicted to coffee. Addicted to olives. Fairly obsessed with dark chocolate.