For some parts of the world, summer has come and gone. To savor the season, learn how to pickle your favorite vegetables with this easy recipe.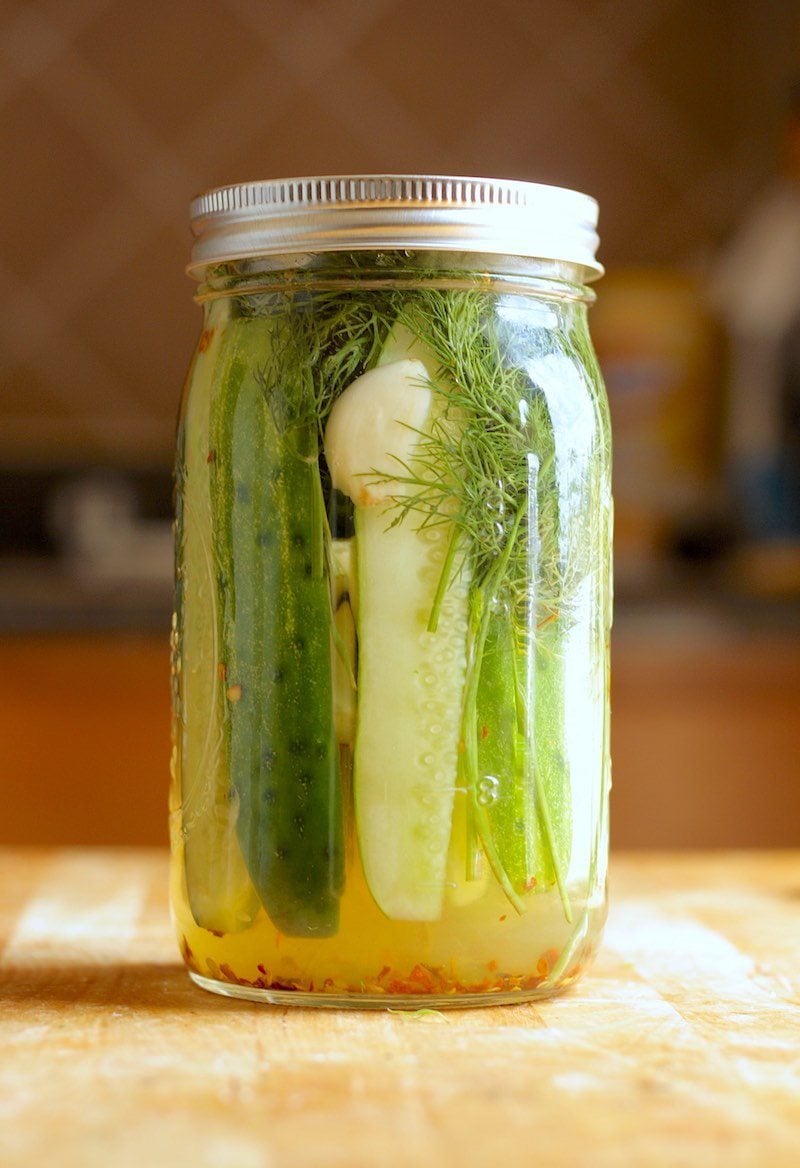 It seems like summer came and went within the flash of an eye. Preserving the harvest helps you hold on to the warmth and joy of these warmer days a little bit longer. That's where this homemade dill pickle recipe comes in. I made these a few weeks ago and since then I've eaten them solo, thrown them on a plate with steak and rice for a semi-balanced meal, and used the pickle juice for cocktails. (Pro tip: Just add vodka!) And aside from just as a chaser for whiskey, drinking pickle juice has lots of great health benefits, so don't throw it out once the veggies or fruit are gone!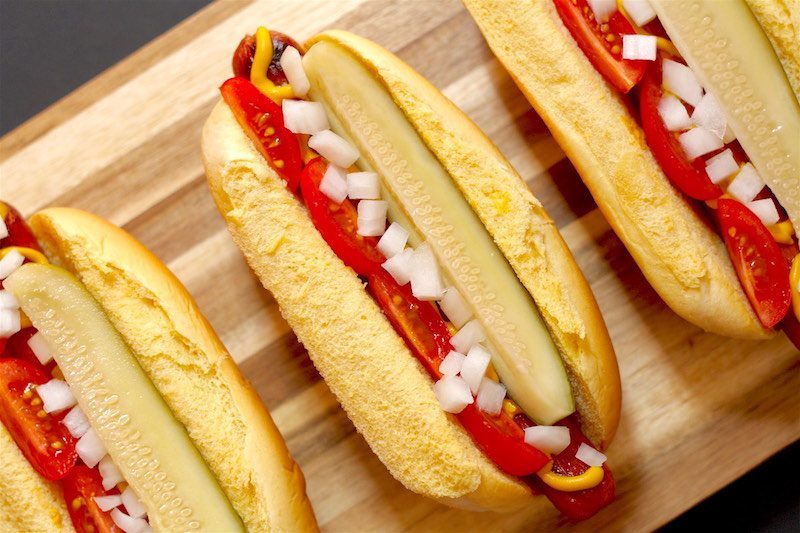 Pictured above the pickles join tomatoes, diced onion, and yellow mustard for some (semi) Chicago-style hot dogs. I actually eat a good amount of weiners in buns because they're extremely convenient when you need a quick snack or meal—pop them in the microwave for a minute and all you need is some bread and mustard. I know that some people might not be fans or think that there's a bunch of other weird stuff in hot dogs, but I've actually seen the sausage being made at a hot dog factory before and am completely okay with what goes on behind the scenes.
Back to the veggies…err…fruit (technically)…the cucumbers… I actually haven't taken a stroll through the farmers' market in a little while, but they were ALL up in there the last time I stopped by. Whenever you go to the farmers' market (or supermarket for that matter) and there's a bunch of one item, that's the signal for what you should be buying and eating. #MajorKeyAlert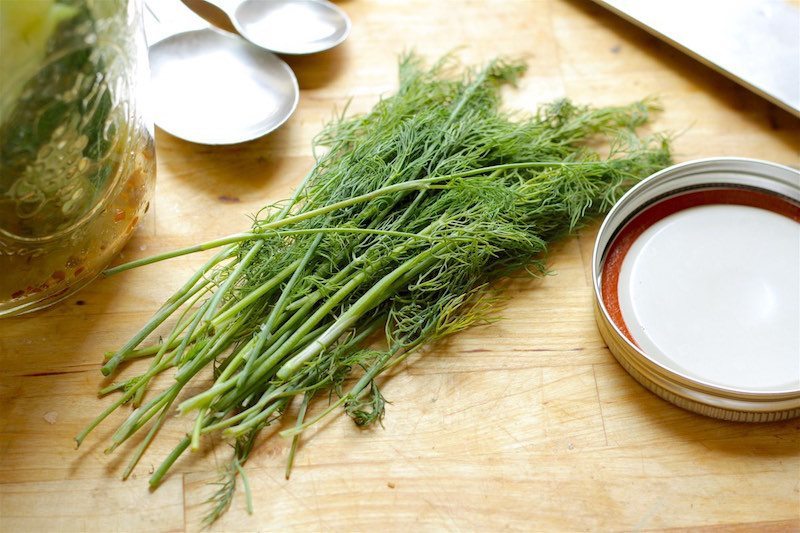 Add some fresh dill and a couple of garlic cloves to some vinegar water and you're pretty much ready to pickle. That reminds me: I have some fresh dill from work in my refrigerator. I wonder if it's still any good… Any bets?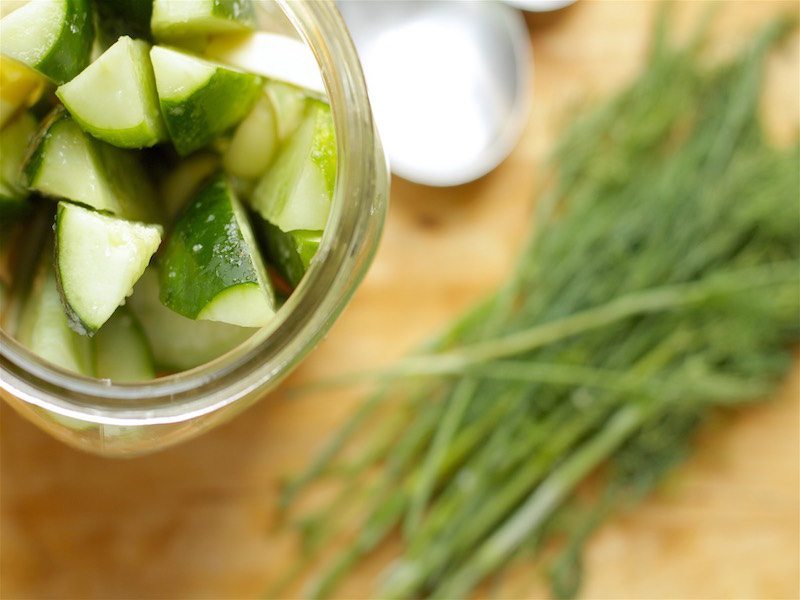 Making Dill Pickles
Ingredients
3 medium kirby cucumbers, ends trimmed and each cut into 6 spears
1 tablespoon kosher salt
1 cup distilled white vinegar
1 cup water
¼ cup granulated sugar
approx. ¼ bunch fresh dill fronds (use the picture above as a guide)
4 garlic cloves, cut in half
½ teaspoon crushed rep pepper flakes
Instructions
Toss the cucumber spears with the salt in a bowl. Set aside.
Put the vinegar, water, and sugar in a saucepan over medium heat and cook until the sugar dissolves. Remove from the heat and let cool slightly for about 5 minutes.
Transfer the salted cucumbers, dill, garlic, and red pepper flakes to a 1-quart mason jar (or whatever container they'll fit in) and pour in the vinegar mixture. Let the mason jar sit open on the counter for about 20 minutes before closing and storing in the refrigerator overnight. (The pickles can be eaten after a few hours, but are best after a few days in the refrigerator.)