Check out how to make Persian doughnuts with floral flavors of rose water and saffron. These fried delights are also known as bamieh.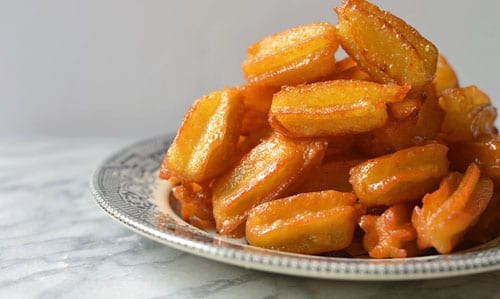 I am always on the hunt for new treats and places to try and thanks to my best HS friend and her Persian beau, Joe and I have a new favorite bakery.
Assal pastries is in So Cal (Irvine for local folks) and is filled with Persian treats, including these addictive sweet Persian doughnuts. This is unlike the typical American bakeries we're used to here and is filled with aromas or orange and rose and colors of gold and pistachio.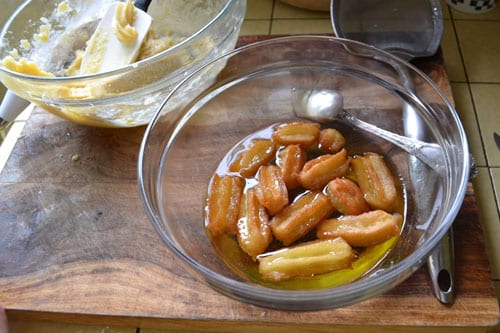 I need to find out the names of some of the treats I fell in love with. There is one that I believe is made it chickpea flour that melts in your mouth at the touch. But the one I truly am in love with is, bamieh.
I had to search for these golden gems and began googling "honey balls", "sweet balls"…well, I was getting a little more than just doughnuts in my research.
I finally found this video and knew I was in. Bamieh are Persian doughnuts that is basically deep=fried dough which is then soaked in a syrup. The recipe was pretty interesting because it had you add eggs to the flour mixture (which is usually not heard of) and melting butter in water? Besides the odd technique, the dough came out super thick and sticky but then turned into light pillows of fried love. It almost reminds me of churros but without the extra dusting of sugar. The simple syrup is simple, just water, sugar and gorgeous floral, golden saffron.
See Also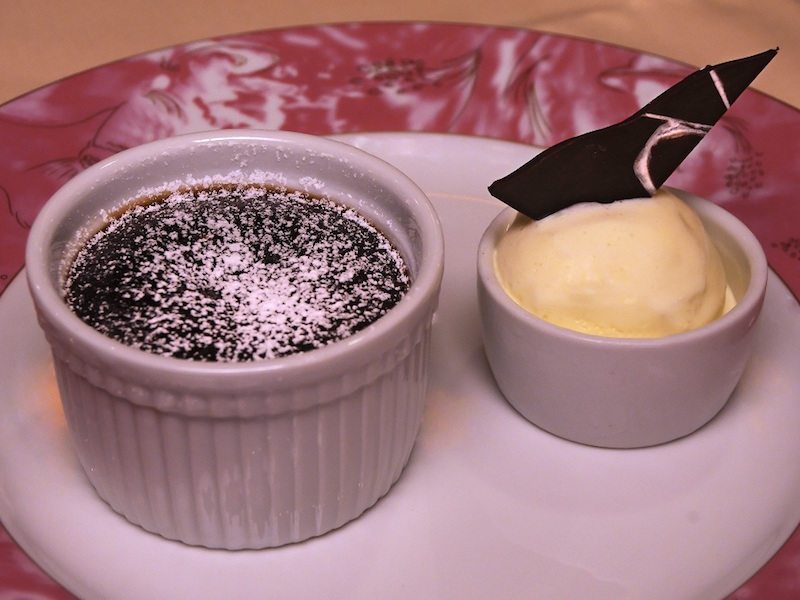 This recipe for these Persian doughnuts makes a lot but trust me, they won't last long in your house. Once you coat the doughnuts in the saffron simple simple, the outside glisten's and gets a little sticky. When you take a bite, you first notice the perfect outside which is crispy and sweet and then the inside is so soft and bursts with sweet syrup. The rose water is not overwhelming but noticeable as "Hmm, what is that floral flavor?" If you can't find rose water, you can make it yourself! Here is a simple recipe. I highly suggest keeping a bottle of this addiction in your fridge.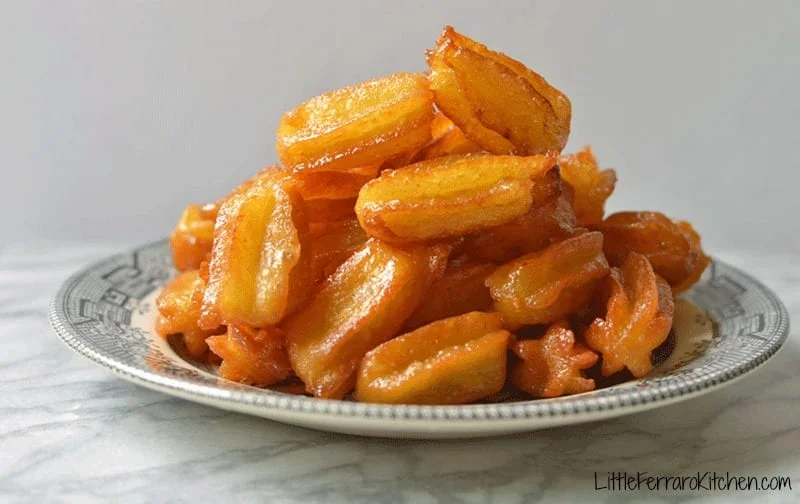 Samantha Ferraro
Samantha Ferraro is the food blogger and photographer for The Little Ferraro Kitchen. Samantha comes from a diverse background and is originally from Brooklyn NY, until she turned to the island life and moved to Hawaii. Now Samantha blogs about world cuisine recipes made easy in Southern California with her Italian husband and their dog Hula. When she's not blogging or making a mess in the kitchen, you can find her traveling the world for recipe inspiration.