Elevate your pie-making skills this holiday season with this easy-to-follow, made-from-scratch pie crust.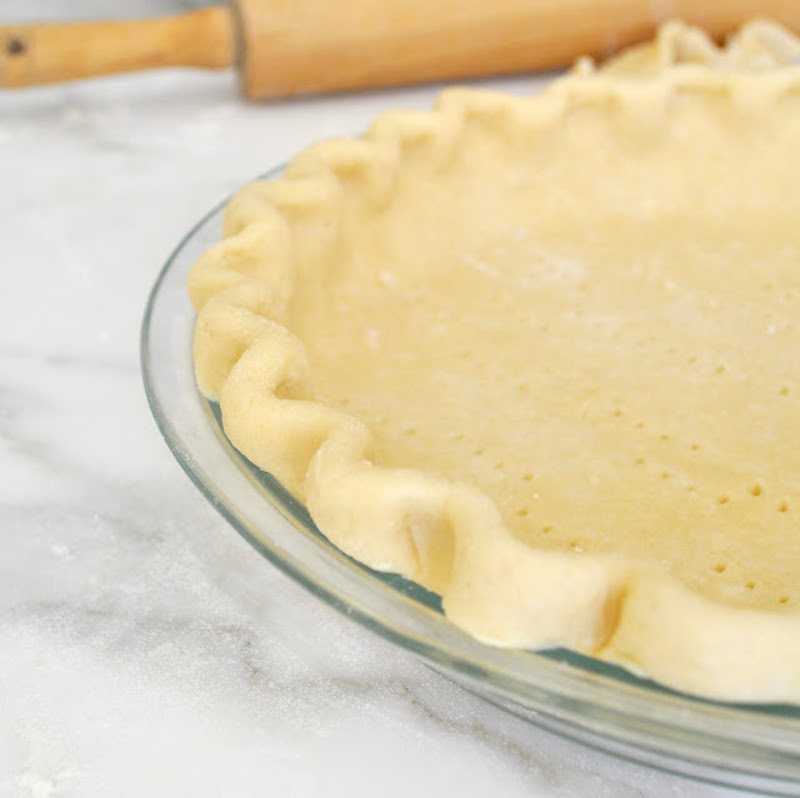 Baking is a fundamental part of the holiday season.
Just like the expensive shopping sprees, the never ending Christmas songs on the radio, and the bright decorations all over town. We all go crazy for it (some of us more literally then others!), but we just can't do without any of it :)
I'm pretty sure we can all agree that dinner wouldn't be the same without a fat slice of pie at the end. Whether it's a comforting apple pie, an irresistible strawberry rhubarb pie, or the most classic pecan pie, pies are always welcomed at any table. Anytime!
But your pie is only as good as the pie crust that you are able to whip up. So what you need this holiday season, is a fool-proof recipe that yields the perfectly buttery and flaky crust. Every. Single. Time.
So here is my recipe. Consider this my early Christmas present, just for you…You are very welcome :)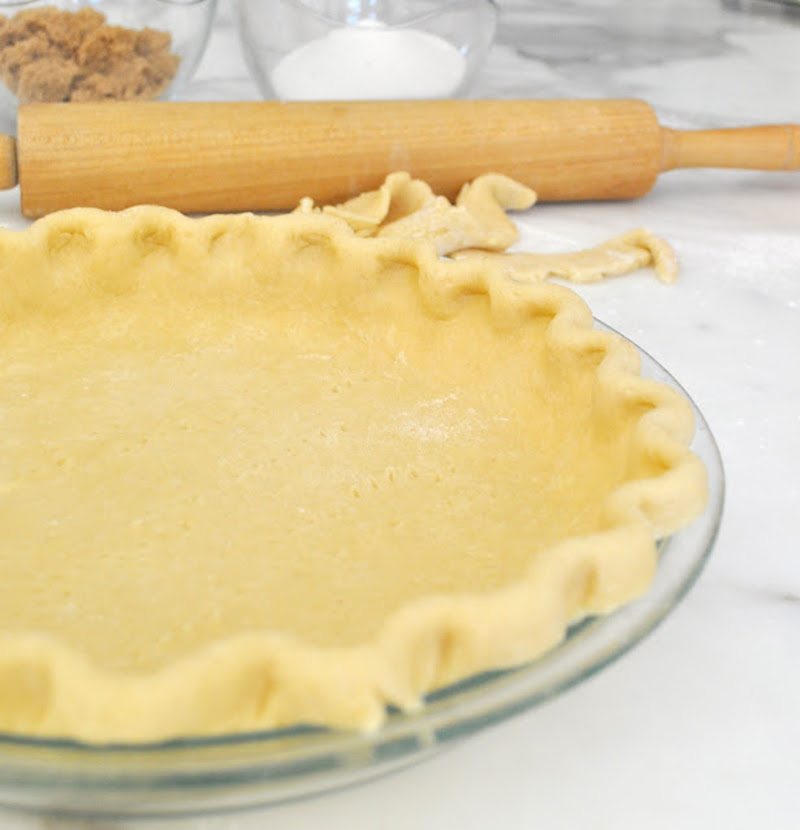 This is your basic flour/salt/tiny-bit-of-sugar/cold butter and chilled water recipe. Mixed together quickly until just combined, and stored in the refrigerator before rolling and placing in the pan.
I made the crust using my food processor. Very easy and super quick. You can also make it by hand, just like I did in my apple crostata recipe, cutting the butter with the tip of a knife. Similar idea, but a little more labor intensive.
In order to end up with a great crust you need to pay attention at the details.
First of all, the butter has to be really cold. Put it in the freezer for a 10 minutes before you start if necessary. The little pieces of butter found in the dough give an airy and flaky pastry when melting in the oven.
See Also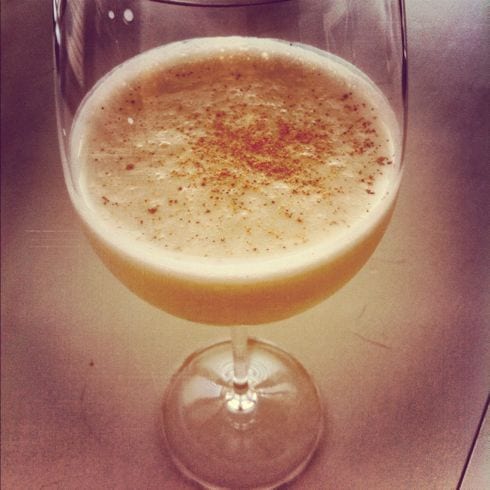 So second of all, make sure to not overmix the dough. DO NOT MIX more than necessary for the dough to come together … Sorry for the yelling, but this is really important! If you mix too much, you melt and destroy our cold pea-sized pieces of butter.
AND please just add enough water to make the dough come together. I used 6 tablespoons for 1 and a half cups of flour. But you might need a little more or a little less. Depending on how you measured the flour and how you are mixing the ingredients. So add water a bit at a time, until just combined.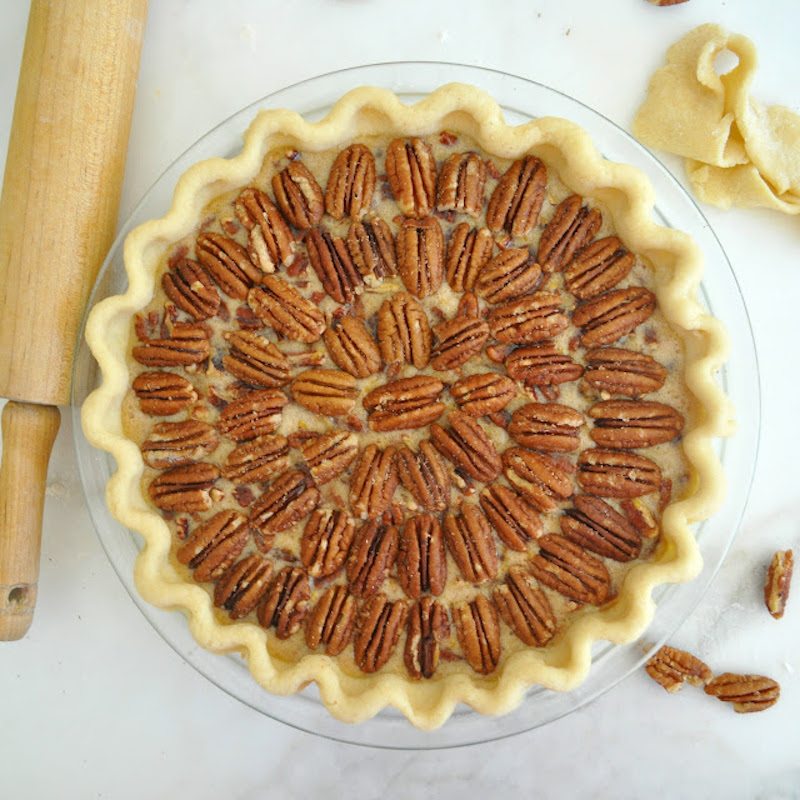 For the edges, I love a simple and elegant fluted pattern. And it's so simple to make! Using your index finger on one hand, push the dough through the index and middle fingers of your other hand. A piece of cake :)
Print

---
Author:

Manuela Mazzocco

Yield:

1

pie crust

1

x
1.5 cups

225 gr of all-purpose flour

1/2 teaspoon

of salt

2 tablespoons

30 gr of sugar

4 oz

115 gr of unsalted butter, cold
about

6 tablespoons

(

85

ml of chilled water)
---
Instructions
In your food processor, add the flour, salt and sugar. Pulse a couple of times so that the dry ingredients are mixed together. If not using a food processor, combine all the dry ingredients in a bowl.
Add the cubed butter and pulse a few times until incorporated. You need the butter in little pea-size small clumps. If not using a food processor, cut the butter in small pieces with the tip of a knife, mixing with the flour, until you get a coarse mixture.
Add about 4 tablespoons of chilled water. I placed half glass of water in the freezer before starting with the recipe. Pulse only a few times, (or mix with a spoon if not using a food processor) and check the dough. You need to stop as soon as the dough comes together in a ball. Do not over-mix. Add a little more water if necessary. I added two more tablespoons of water (total of 6).
Pack the dough into a disc using your hand and wrap in plastic wrap. Refrigerate for one hour or longer. You can prepare the dough the day before too, and leave it in the refrigerator overnight.
Roll the dough on a clean surface sprinkled with flour, into a circle of about 12 inches (30 cm) in diameter. Make sure the dough doesn't stick to the counter when you roll it, so flip it and move it around.
Transfer the dough to a 9 inches pie pan, helping yourself with the rolling pin. Cover the pan with the dough pushing gently the dough down to the bottom, without stretching it. Trim off the excess pastry around the edges, leaving about one inch all around.
Fold back the edge, toward the outside of the pan, And if you like, make a fluted edge. Using your finger index on one hand, push the dough through the index and middle fingers of your other hand, as shown in my picture.
Prick the bottom of the crust with a fork
Store in the refrigerator while preparing the filling!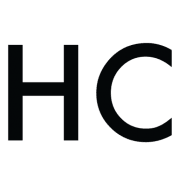 Manuela Mazzocco
Born and raised in Venice, Italy, Manuela now lives with her husband and two children in Los Angeles, California. In her blog, Cooking with Manuela, she strives to share her passion for Italian food. As a mom of two young boys, most of her dinner preparations are done while checking homework, quizzing for science tests, and looking for Lego pieces. Her step-by-step recipes help readers create delicious food while on a busy schedule. There is nothing as special as ending your day with your family or friends sharing a good conversation and a tasty homemade meal.