Making a French omelette can seem like a daunting task, but with a few tips and the right pan you will be well on your way to perfection.
Omelette Making Tips:
Relax. It's not as hard as it seems and if you don't get it right the first time, try again. Eggs are cheap! Confession: we made three omelettes while shooting this video and they all weren't picture perfect.
Use the right pan. This may seem simple or silly, but it makes all the difference. We don't often cook with non-stick pans, but you MUST when making a French omelette. We used Le Creuset's 8″ fry pan and it was the perfect size for one omelette.
Grab a spat. Using your favorite spatula is key. Be sure to have a utensil you are comfortable working with and is flexible enough to move about the pan and later is just stiff enough to flip your omelette onto a plate. This is our favorite.
Don't over do it on the fillings. You may be tempted to load up on all those goodies, but too much filling and the omelette won't roll nicely.
Try to avoid browning. While you want the pan to be hot enough to cook the egg, you don't want it to be too hot that it also browns the egg. A traditional French omelette will have no color at all.
Use plenty of butter. To avoid sticking, be sure you have enough butter in the pan. This will also help give the finished omelette a delicious sheen.
Garnish properly. Often times you may see restaurants garnish the top of their omelette with fancy herbs that aren't included in the filling, according to French chefs, this is a faux pas. Always garnish the top with an ingredient that is also on the inside. In this case, we had extra sautéed greens and parmesan cheese that worked nicely on top.
Print
Prep Time:

1 minute

Cook Time:

5 minutes

Total Time:

6 minutes

Yield:

1

omelete

1

x
Category:

Breakfast

Cuisine:

French
2

Eggs
Salt (to taste)

1 Tablespoon

Butter
about

1/4

filling (We used sautéed greens, onions, and parmesan cheese)
Instructions
In a medium bowl, combine eggs and salt with a fork or whisk. Mix until yolks and whites are completely homogenized. This may take a minute or two.
Have your plate ready.
Heat a small, about 6-8 inch, non-stick pan over medium-high heat. Once heated, add the butter and swirl to coat the pan.
Once the butter is also warm and has stopped sizzling, pour in your eggs. Wait a moment and then move about the pan, pulling the edges away and tilting so the raw egg moves to the open spot in the pan. All the while, continue to shake the pan gently to ensure the cooked egg is not sticking anywhere.
Add fillings to the center, be careful not to over-fill. Fold a third of the omelette over and then roll onto a plate to continue the three-fold. Garnish with, if desired, with leftover filling.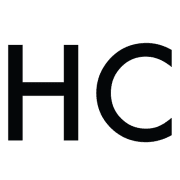 Honest Cooking
The Honest Cooking editorial team handpicks inspiring culinary stories to share with you that we think are beautiful. We strive to create an inspiring place for culinary exploration, salivating recipes, interesting personalities and stories.