Enjoy these deligthful, simple to make cupcakes. Recipe courtesy of Hannah Messinger.
By Hannah Messeinger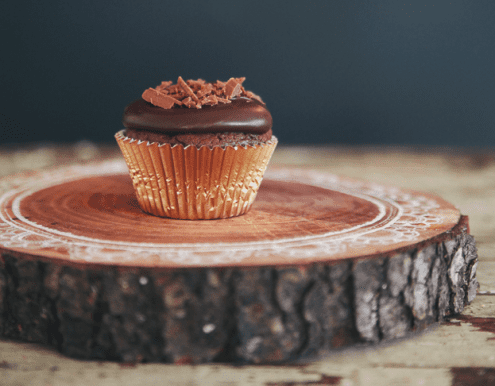 Make-ahead Mocha Devil's Food Cupcakes
Enjoy these deligthful, simple to make cupcakes. Recipe courtesy of Hannah Messinger.
Author:
Hannah Messinger, adapted from Martha Stewart
Ingredients
¾ cup cocoa powder
¾ cup fresh, hot, medium roast coffee
3 cups (about 13.5 ounces) all-purpose flour
1 teaspoon baking soda
1 teaspoon baking powder
1¼ teaspoon kosher salt
3 sticks (1½ cups) unsalted butter, melted
2 cups plus 2T raw cane sugar
4 large eggs, at room temp
1T vanilla
1 cup full fat greek yogurt (or sour cream)
Chocolate Ganache
1 pound bittersweet chocolate chips
3T light corn syrup (if you don't want to use corn syrup, whip up a batch of this)
2⅓ cups heavy whipping cream
splash of Kahlua*
Instructions
Preheat oven to 350 and line cupcake tin.
Whisk coffee and cocoa together in a measuring cup until smooth. In a small bowl, whisk flour, salt, baking powder and baking soda. In a large bowl, beat butter with sugar until cool to the touch. Add eggs one at a time, followed by vanilla. Add coffee mixture. Finally, alternate folding in flour and sour cream, starting and ending with flour. Fill papers ¾ of the way full and bake for 20 minutes, turning the pan half way through cooking.
Top with chocolate ganache (recipe follows) and chocolate shavings.
Ganache
Put everything in a double boiler and whisk until smooth. Place in the fridge and whisk every 5-10 minutes until ganache begins to hold its shape, then use.
Notes
* I removed about 1.5 Tablespoons of cream and replaced it with Kahlua.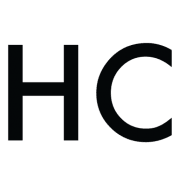 Hannah Messinger
Hannah Messinger comes from a very food-centric family that has owned and run The Mt. Vernon Restaurant in Chattanooga since the 1950s. She works in Nashville as a food writer, stylist and photographer. You can see more of her work at http://nothingbutdelicious.blogspot.com.