A beautiful and delicious traditional Croatian cake that is a welcome addition to any celebratory table.
By Tamara Novacoviç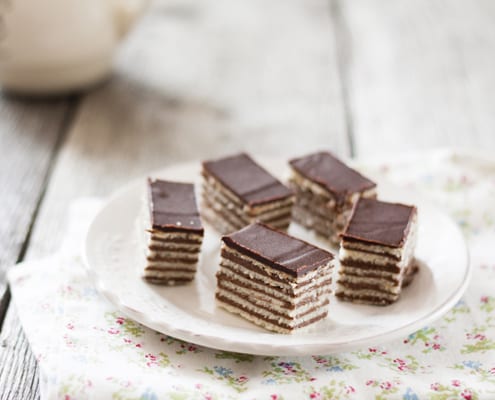 The original name of this cake is Madjarica and its literal translation is "Hungarian girl". I still don't have an explanation for this name, since it is actually traditional Croatian cake.
See Also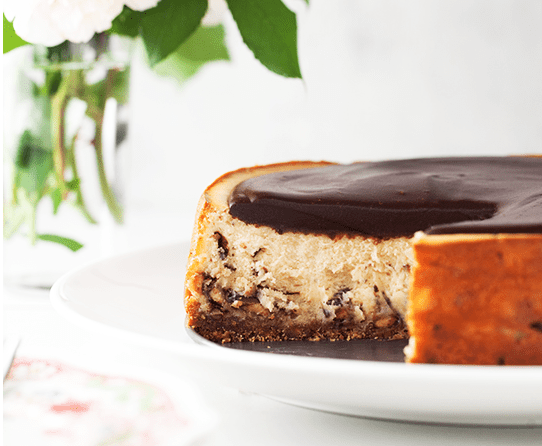 This is not an easy cake and every household has its own recipe, usually written in old grandma's textbooks and passed on from one generation to another.  Some versions use caramel for the filling, some don't. Besides cocoa, I always put some chocolate in the filling, which makes the flavor really full. The recipe always produces a large amount of cake. Furthermore, it is cut into small rectangles, so it's the perfect cake for holiday celebrations.
Madjarica - Croatian Layer Cake
A beautiful, and delicious traditional Croatian cake that is a welcome addition to any celebratory table
Ingredients
Cake layers
21.1 oz (600 g) all-purpose flour
2 egg whites
6.3 oz (180 g) sour cream
1 tsp baking powder
6.3 oz (180 g) sugar
6.3 oz (180 g) butter
Filling
4 cups (1 l) milk
5 tbsp all-purpose flour
5 tbsp cocoa powder
1 tsp vanilla extract
7 oz (200 g) sugar
1.7 oz (50 g) dark chocolate
6.3 oz (180 g) butter
1 tbsp rum
Glaze
3.5 oz (100 g) dark chocolate
3 tbsp oil
1.7 oz (50 g) butter
Instructions
Prepare the filling first. Cook milk with sugar and vanilla until it boils. Separate one part of milk and whisk it with cocoa and flour. Add the mixture into the boiling milk. Add chocolate and cook, stirring constantly, until it thickens. Remove from heat and stir in butter and rum immediately. Cover with plastic wrap and let cool completely.
For the cake layers, make the dough. Beat butter with sugar, egg whites and sour cream until fluffy. Add sifted flour and baking powder and knead into a dough. Separate it into six equal parts and roll it out into a rectangles, between two sheets of parchment paper. Roll it out as thin as possible and transfer, together with the bottom parchment paper onto a rectangle baking tray.
Preheat oven to 356 F (180 C). Bake layers one by one, each for 8 minutes. They must stay pale. Let them cool. You can press them with something in order to flatten them out as they cool.
For the glaze, melt chocolate with butter and oil.
Assemble the cake: place first layer into a baking tray and spread one part of the filling evenly over it. Cover with the second layer and alternate until you finish. You need to end with the dough layer. Pour hot chocolate glaze over it and leave the cake in the fridge overnight.
The next day, cut into small rectangles and serve.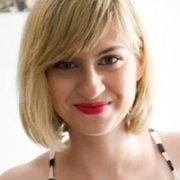 Tamara Novakoviç
Tamara Novakovic is a passionate self-taught cook, food blogger, freelance food writer and photographer behind bite-my-cake.blogspot.com. Her life journey has led her through Faculty of Humanities in Zagreb, Croatia to discovering passion for making cakes. She is currently a weekly food columnist for Croatian newspaper V magazine and food magazine Repete.