So, your Holiday bonus just landed – and you find yourself with a little (a lot of) extra cash on your hands. You're thinking maybe a last minute Christmas getaway somewhere in Europe. Somewhere Christmasy, where the food and wine is amazing. But where? Well, why not Copenhagen and the swanky D'Angleterre Hotel?
By Honest Cooking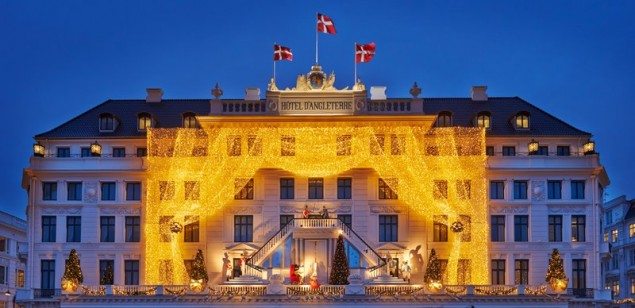 Copenhagen sits on the southern edge of the Oresund Strait, with one foot firmly planted in Scandinavian history and culture – and the other turning towards the southern neighbors in continental Europe. As a result, the city is at the same time Scandinavian cool and European chaotic. With contemporary design, some of the world's best restaurants and a cozy vibe that is uniquely Danish – it is an almost perfect destination for a prolonged weekend stay over the holidays. Take a stroll around the winding cobblestone streets of the medieval downtown, or take a city bike out to Vesterbro for a taste of Nordic hipsterdome in the Kødbyen Meatpacking District. Regardless what flair you choose, there is something for every taste in this conveniently small big city.
For the foodie obviously it comes as no surprise that Copenhagen has more to offer than most other cities, with the miles and miles of exposure the city has gotten over the past decade – in large part because of the impact of Restaurant Noma and New Nordic Cuisine on the world's gastronomy scene. And still, there are plenty of elegant Michelin starred restaurants that elevate often simple local ingredients to culinary art. But what is truly inspiring about the city is that following the explosion of high end Nordic restaurants, a lot of equally ambitious but a lot cheaper joints are constantly opening up across the city – and not only with local cuisine focus.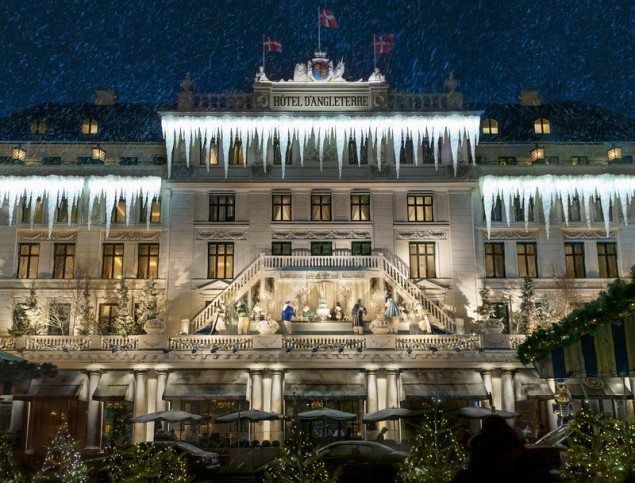 At the very heart of Copenhagen stands the proud, bone white D'Angleterre Hotel. Arguably one of the most famous luxury hotels in Northern Europe, this grande dame first opened up its doors in 1755, and ever since, it has been the preferred accommodation in Copenhagen for celebrities, politicians and movie stars passing through the region. In 2011, the hotel closed its doors for a multi million dollar renovation that took over 2 years to complete. In its still relatively new clothes, the hotel is absolutely gorgeous during any time of the year – but even more so during the Holiday season, when it is dressed up in the finest Christmas decorations both on the inside as well as the outside.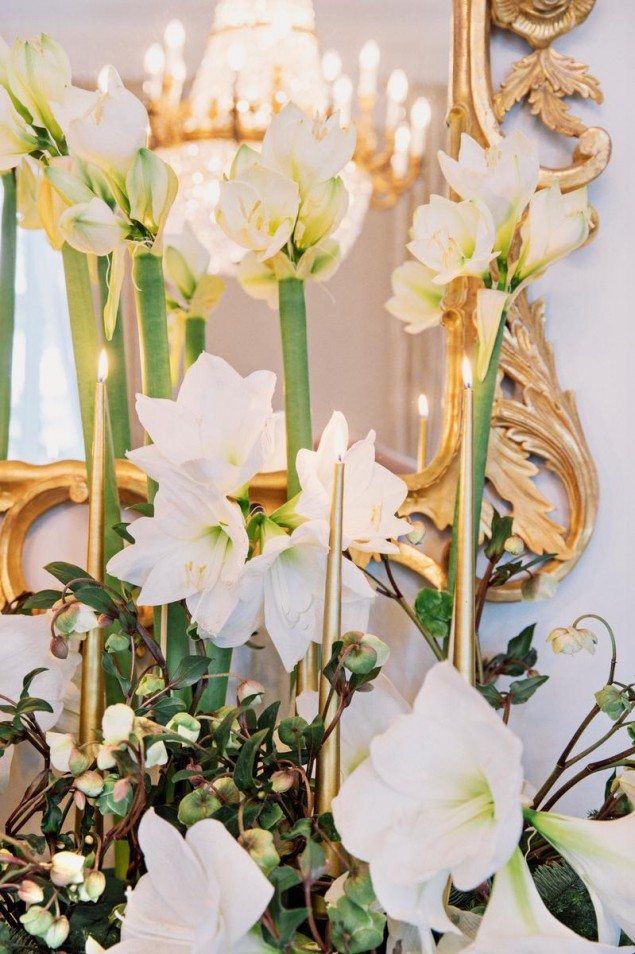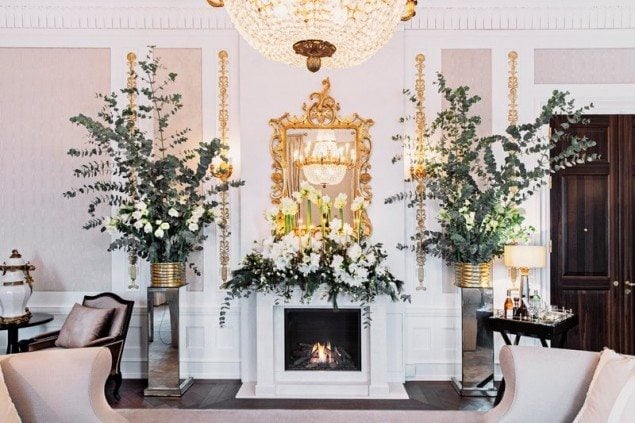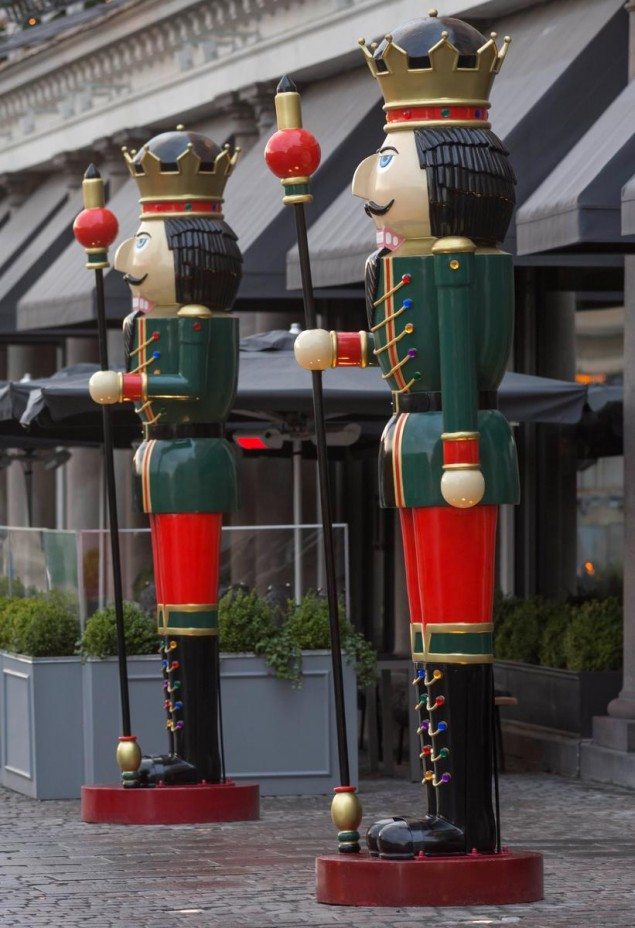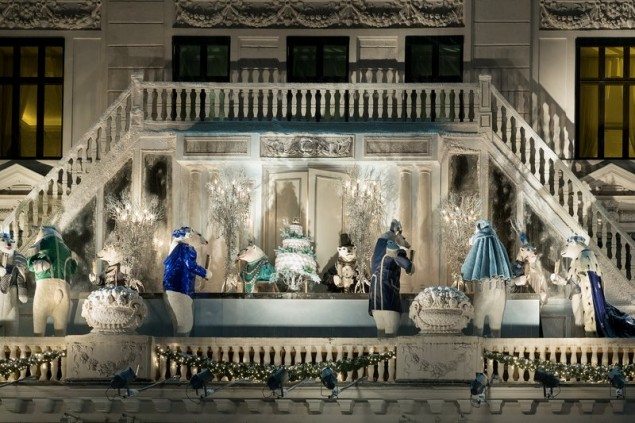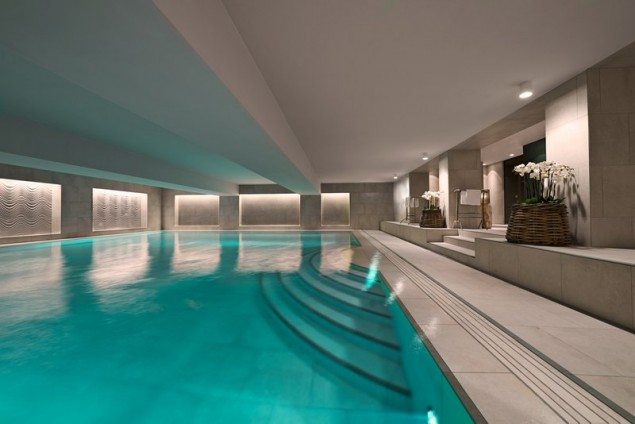 Aside from the "normal" 5 star luxury amenities like a full spa with a gorgeous swimming pool, around the clock room service, hair salon and florist, D'Angleterre offers guests two pretty excellent choices for food and libations. The Michelin starred restaurant Marchal, under the helm of head chef Andreas Bagh, serves up an elegant Champagne breakfast buffet every morning, and then turns into a most ambitious lunch and dinner restaurant with focus on Nordic gastronomy with an international flair. The service is attentive in the most "classic luxury hotel way" possible, and the room is spectacular with many tables overlooking the bustling Kongens Nytorv outside.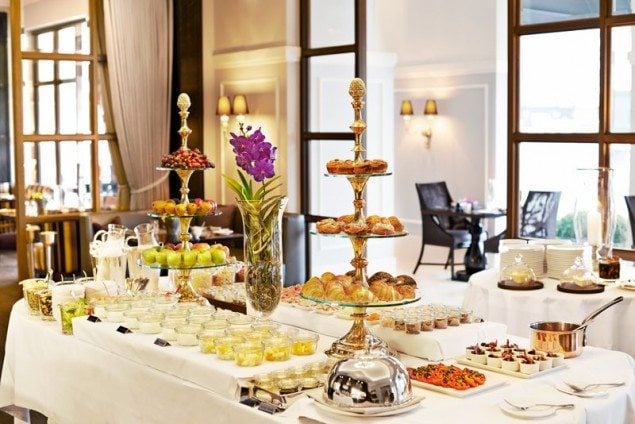 For anyone who is looking for even more bubbly after breakfast, D'Angleterre opened up the Champagne bar Balthazar a few years back – at the time the first Champagne bar in the city. Today Balthazar boasts over 180 different types of Champagne that can be enjoyed at the swanky bar with some simple but elegant snacks.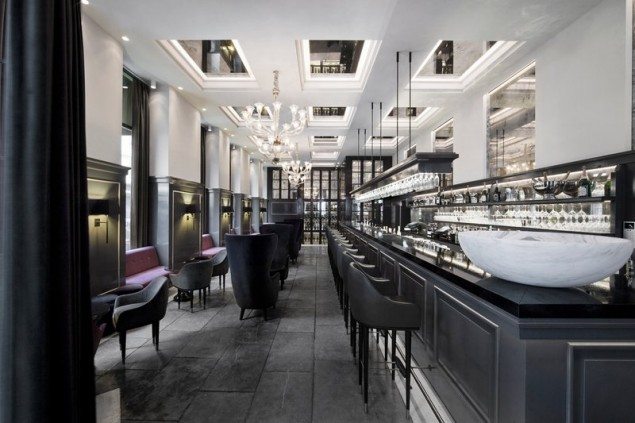 For a long Christmas weekend in Copenhagen, there is of course plenty to explore outside the hotel. But D'Angleterre is so cozy that it will feel almost like a shame to ever leave the property. So don't feel bad if you just want to hit the steam room, take a few laps in the pool, get a pedicure, a glass och Champagne and then a multi course dinner at Marchal before heading back to your lavishly decorated suite. You can always return some other time and check out the sightseeing.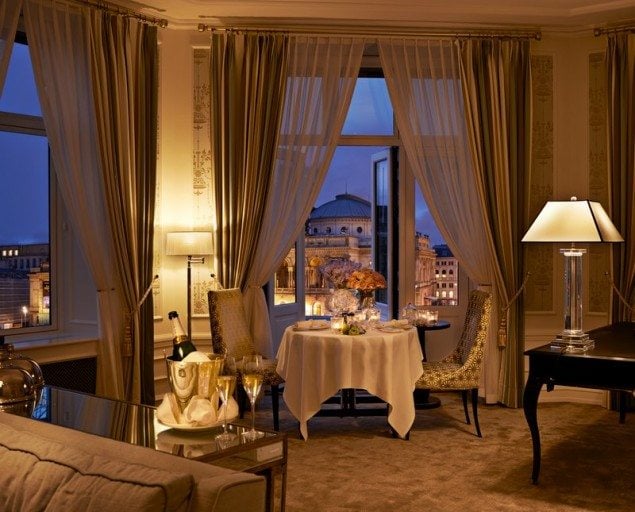 D'Angleterre Hotel
Kongens Nytorv 34
1050 København K
Denmark
Website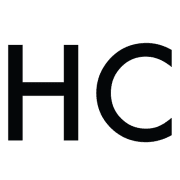 Honest Cooking
The Honest Cooking editorial team handpicks inspiring culinary stories to share with you that we think are beautiful. We strive to create an inspiring place for culinary exploration, salivating recipes, interesting personalities and stories.