Chocolate bark is a lovely edible gift for friends, neighbors, and coworkers, so go ahead and make several batches. Be sure to store your bark in a controlled environment to avoid a sticky situation.
By Natural Gourmet Institute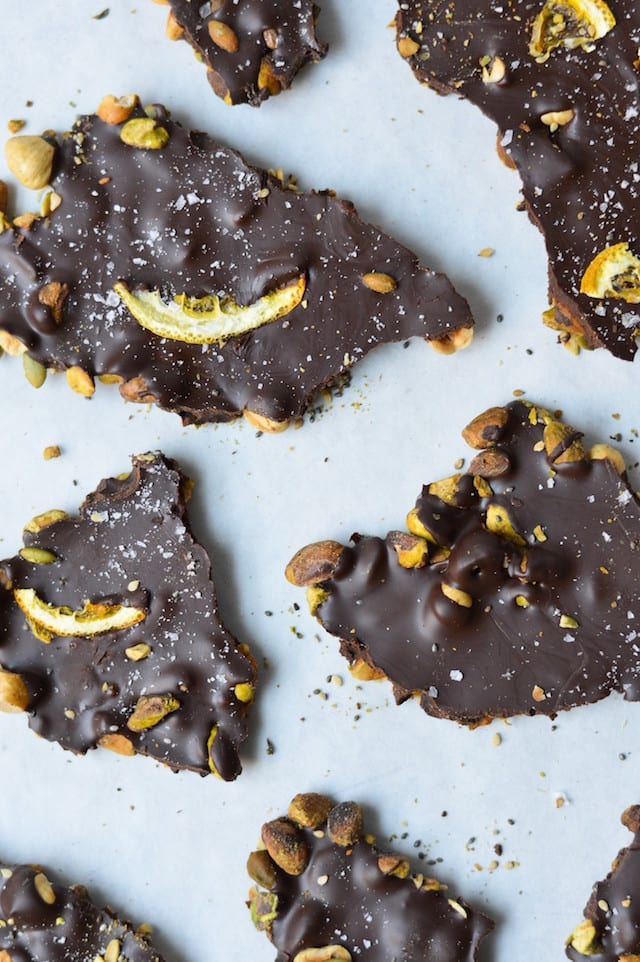 It's the perfect time of year to slow down, reconnect and celebrate with family, friends, and coworkers. It is also a time of sugary treats, which leave us in need of a detox come January. Don't forsake tradition! Instead, take loved holiday treats and turn them a bit healthier with cleaner, plant-based, and minimally processed ingredients.
NYC's Natural Gourmet Institute is the leading health-supportive culinary school that combines professional culinary technique with science-based nutrition. For the holiday season, they created a beautiful e-cookbook of favorite holiday sweets and new avant-garde desserts, so there is something in it for everyone. Click the image to download Healthier Holiday Desserts, like this Loaded Orange and Nut Chocolate Bark, for free. Let's celebrate!
See Also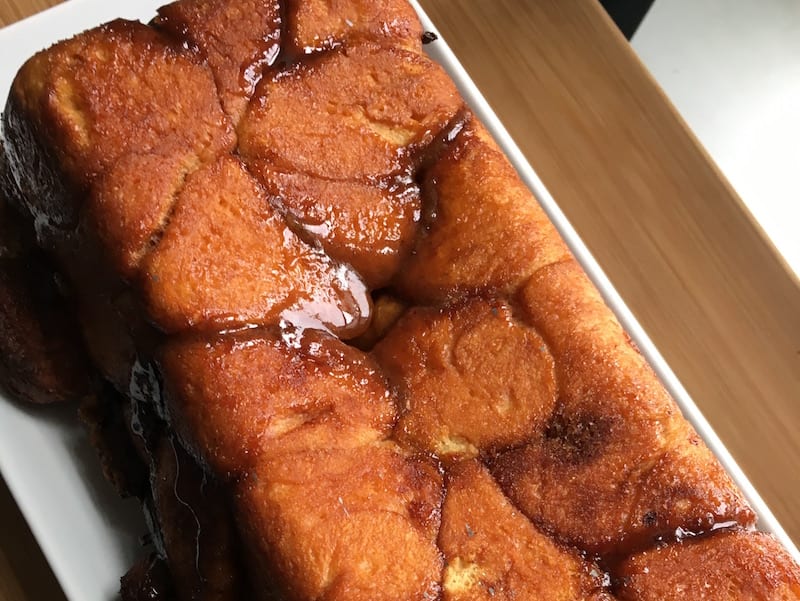 Loaded Chocolate Bark with Nuts, Seeds, and Orange Chips
Author:
Chef Celine Beitchman
Recipe Type:
Chocolate, Dessert
Serves:
about 10-3 inch pieces
Ingredients
1 thin-skinned orange
¾ cup shelled pistachios, toasted,
cooled and roughly chopped
¼ cup hazelnuts, toasted, cooled,
skinned and roughly chopped
¼ cup pumpkin seeds, toasted & cooled
1 tablespoon chia seeds
1 tablespoon sesame seeds, toasted
and cooled
1 teaspoon orange zest
1 cardamom pod, ground finely
and sifted
12 ounces dark tempered chocolate
(65% cacao content)
2 teaspoons flaky sea salt
Special equipment:
Instructions
Preheat oven to 150ºF. Line a baking sheet with parchment paper.
Thinly slice orange widthwise and place on prepared baking sheet. Bake for
-3 hours until dry, but slightly sticky. Remove from oven and let cool.
When cool enough to handle, break orange slices into shards; set aside.
In a large bowl, toss together nuts, seeds and orange zest to thoroughly
combine. Place in a single layer on a parchment-lined baking sheet. Set aside.
Melt chocolate in a double boiler until it reaches 88-90°F and pour over nut
mixture to coat completely.
When chocolate is semi-cool but still tacky, sprinkle surface with sea salt and
orange shards.
Place in a cool area of your kitchen or refrigerate until bark cools completely,
and break up into bite-size pieces.
Notes
Orange chips can be made up to several days in advance and stored in an airtight
container at room temperature.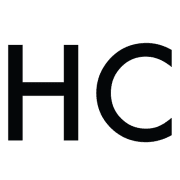 Honest Cooking
The Honest Cooking editorial team handpicks inspiring culinary stories to share with you that we think are beautiful. As an international online culinary magazine with the ambition to truly change the face of online food media we hope to create an inspiring place for serious culinary debate, salivating recipes, interesting food news and international food-fun.