Imagine you're pressed for time. Enter this super-fast 20-minute chicken wrap meal.
By Amber Massey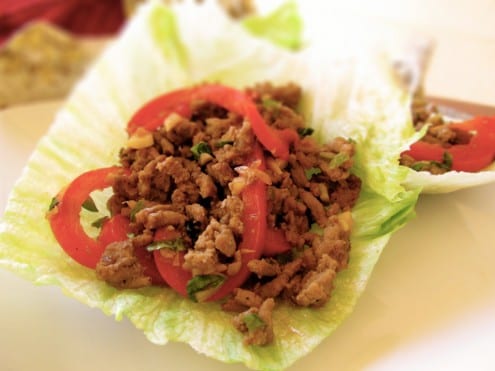 Lettuce Wraps with Spicy Thai Chicken
Imagine you're pressed for time. Enter this super-fast 20-minute chicken wrap meal.
Ingredients
4 teaspoons canola oil, divided
3 medium shallots, minced
1 small red bell pepper, thinly sliced
4 cloves garlic, minced
1 pound ground chicken
2 Thai or serrano chiles, minced
1 tablespoon fish sauce
2 teaspoons dark brown sugar
2 teaspoons lower-sodium soy sauce
¼ teaspoon freshly ground black pepper
1 cup basil leaves
The juice of one fresh lime
4 lime wedges
Lettuce leafs
Instructions
Heat a large nonstick skillet over medium-high heat. Add 2 teaspoons oil to pan; swirl to coat. Add shallots; sauté 2 minutes. Add bell pepper; sauté 1 minute. Add garlic; sauté 30 seconds. Remove shallot mixture from pan.
Add remaining 2 teaspoons oil to pan; swirl to coat. Add chicken; cook 5 minutes or until browned, stirring to crumble. Drain well. Return chicken to pan over medium heat. Add chiles; cook 1 minute. Add shallot mixture to pan. Stir in fish sauce and next 3 ingredients (through black pepper); cook 1 minute or until thoroughly heated. Remove pan from heat; stir in basil and juice. Serve with lime wedges in a lettuce leaf.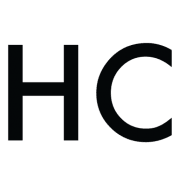 Amber Massey
Amber Massey is a southern-raised, food-loving, registered dietitian focusing on the culinary world of dietetics. Personal chef, author of her blog, Chocolate Broccoli, and accidental lover of food photography, Amber takes pride in healthy recipe development as well as culinary and nutrition instruction through personal and public cooking classes, public speaking, and media outlets. Amber can be seen in print for her nutrition expertise, as well as multiple magazine publications for her culinary creations, including Taste of Home, Healthy Cooking, Simple and Delicious, and Country Women's Magazine.