Most of us are so used to having lettuce on salads and eaten raw, but in Asia there are dishes where it is cooked like this dish – a simple scalded lettuce in garlic oil.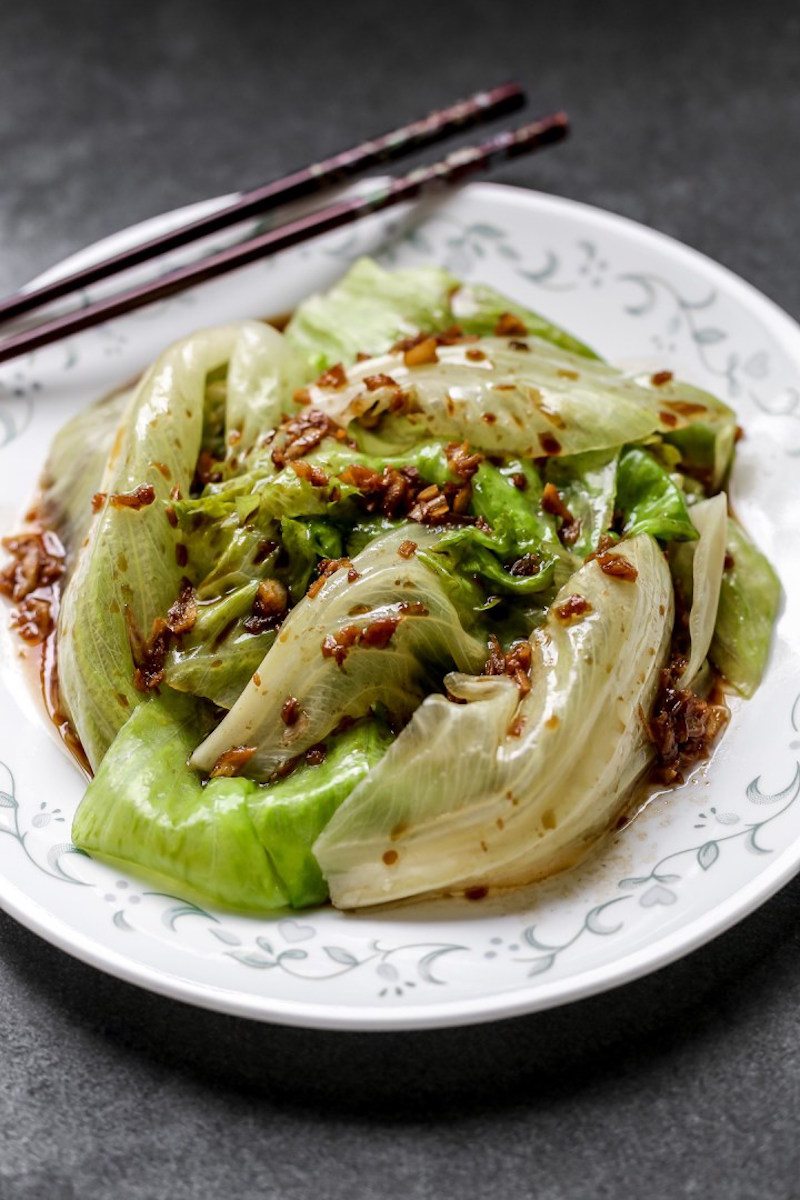 It's one of the fastest cooked dishes you will ever make, all you need is to blanch your lettuce then drizzle hot garlic infused oil on top. If you are like me who continuously look for new green vegetable recipes then give this one a shot if you haven't tried it yet.

Lettuce Scalded in Garlic Oil
Ingredients
1 large Chinese lettuce
2 tbsp light soy sauce
½ tsp brown sugar
4 cloves garlic, minced
4 tbsp peanut oil
Instructions
Separate and chop lettuce leaves in smaller pieces. Set it aside.
Blanch your lettuce in boiling water. Drain then set it aside
In a small pan add oil then sauté the garlic until golden brown.
Add the sugar and light soy sauce then turn the heat of.
Place lettuce on a serving platter then pour hot oil mixture on top. Serve.