This comforting Northern Indian dish stays creamy but cuts the dairy by using to coconut milk.
By Jill Nammar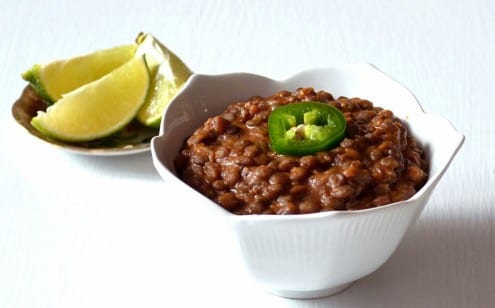 Lentil Curry with Coconut Milk
This comforting Northern Indian dish stays creamy but cuts the dairy by using to coconut milk.
Ingredients
2 cups of French green lentils, rinsed
1 large onion, chopped into large pieces
1 inch piece of ginger, peeled and chopped into large pieces
All or part of a chili pepper. I used a green Thai bird's eye pepper.
1 clove of garlic
1 lime, zest half of it and reserve the zest
1 tablespoon of mild Patak's Original Curry Paste (see notes)
2 tablespoons of tomato paste
1 teaspoon of ground cumin
Coconut oil or neutral tasting oil for cooking
1 can of full fat coconut milk. I like Thai Kitchen brand.
Sea salt or kosher salt
Serving Suggestions: lime wedges, naan, roti, chapati, rice, quinoa, fresh cilantro, fresh mint, chutney, diced chili pepper, diced scallions
Instructions
Place the rinsed lentils in a large pot with enough water to cover about an inch above the lentils. Turn up the heat and bring to a boil. Turn down the heat to low. Cover the pot and cook the lentils until they're soft and all the water has been absorbed. Some lentils are drier and older than others and may need more water to soften. So, taste them and add a little more water if necessary. I like my lentils in tact, but cooked well.
Meanwhile, put the onion, ginger, chili and garlic in a food processor. Process until it forms a paste. Heat some coconut oil in a small nonstick skillet and cook the onion-chili-garlic paste, with a pinch of salt, until some of the paste turns golden brown. Add one tablespoon of Patak's Curry Paste and cook until fragrant. Stir in one teaspoon of ground cumin and cook about one more minute to release its flavor, stirring the entire time to prevent the spices from burning.
Stir the cooked curry-onion-chili-garlic spice paste into the pot with the cooked lentils. Add the coconut milk, tomato paste and lime zest. Adjust the salt. Simmer, covered, on low for about 10-15 minutes, stirring occasionally. Serve with a few squirts of fresh lime juice and any other of the above suggestions. Enjoy!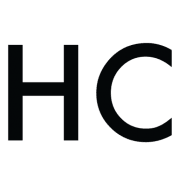 Jill Nammar
Jill has been cooking and serving meals for most of her life. As she was growing up, he parents owned a restaurant and an ice cream parlor where she became immersed in food. The kitchen is truly her comfort zone. Jill's recipes are influenced by France, the Mediterranean and Morocco, and often the bright flavors of Southeast Asian cuisine, too. She cooks to inspire others to whip up flavorful food in their own kitchens. Each recipe has a notes section with helpful tips, techniques and secret ingredients to follow. Taste and see how easy it is to create delicious meals.