Lemon-Thyme Grilled Chicken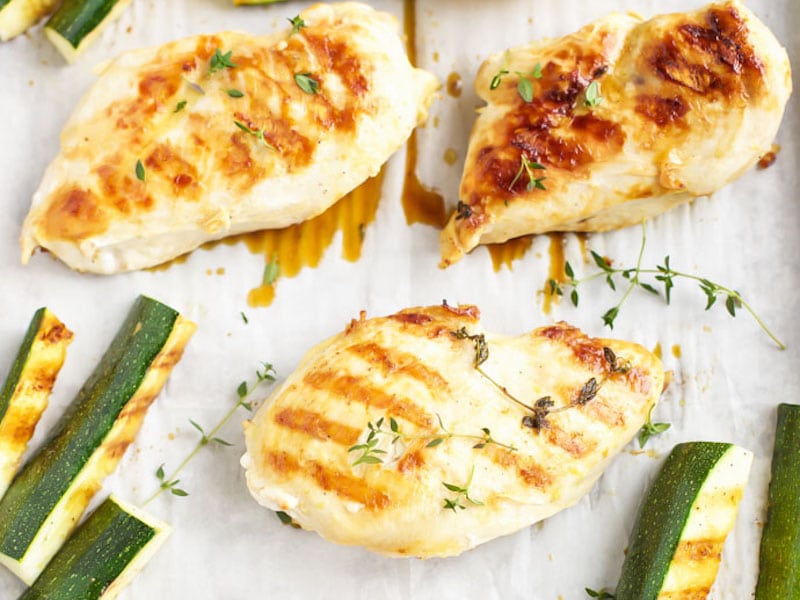 This lemon-thyme grilled chicken is all you need to host a successful cookout. Marinating the chicken breast overnight in a lemon, olive oil, and thyme marinade makes them tender and flavorful.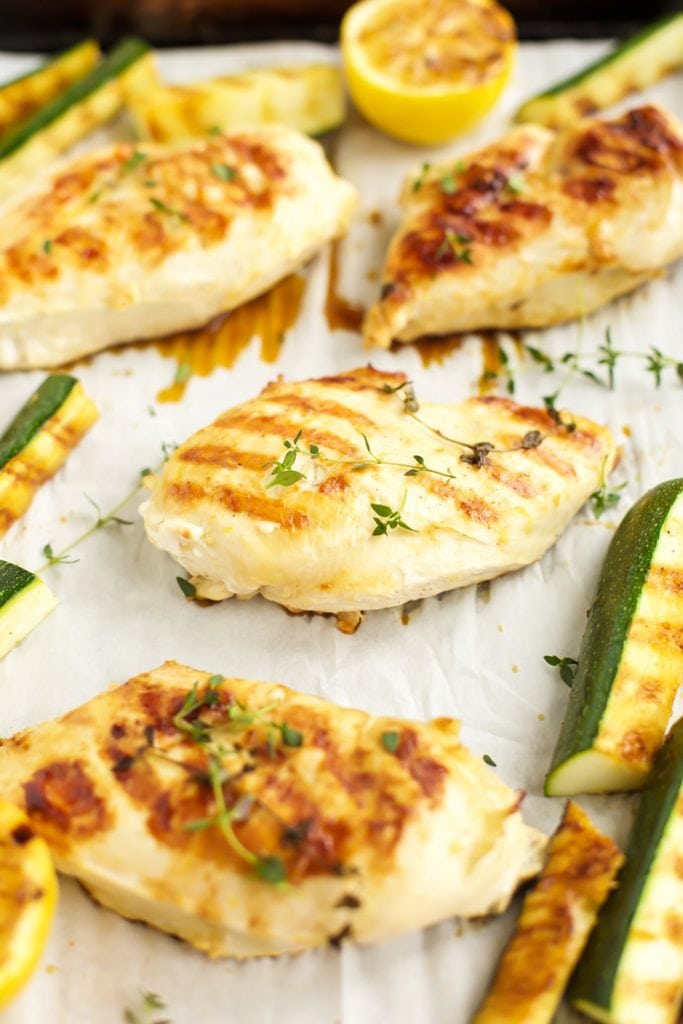 Grilled chicken is such a classic dish but it's so hard to get it right! It often comes out tough and dry but not when you marinate it like I did with this Grilled Lemon Thyme Chicken.
This chicken comes out tender and flavorful every time if you follow my directions. Adding some simple grilled vegetables on the side makes this the perfect summer dish. I like to do a big batch of grilled chicken on Sunday and keep it in the fridge for salads and grain bowls all week. It's so much better than that packaged grilled chicken that's stuffed with all kinds of preservatives.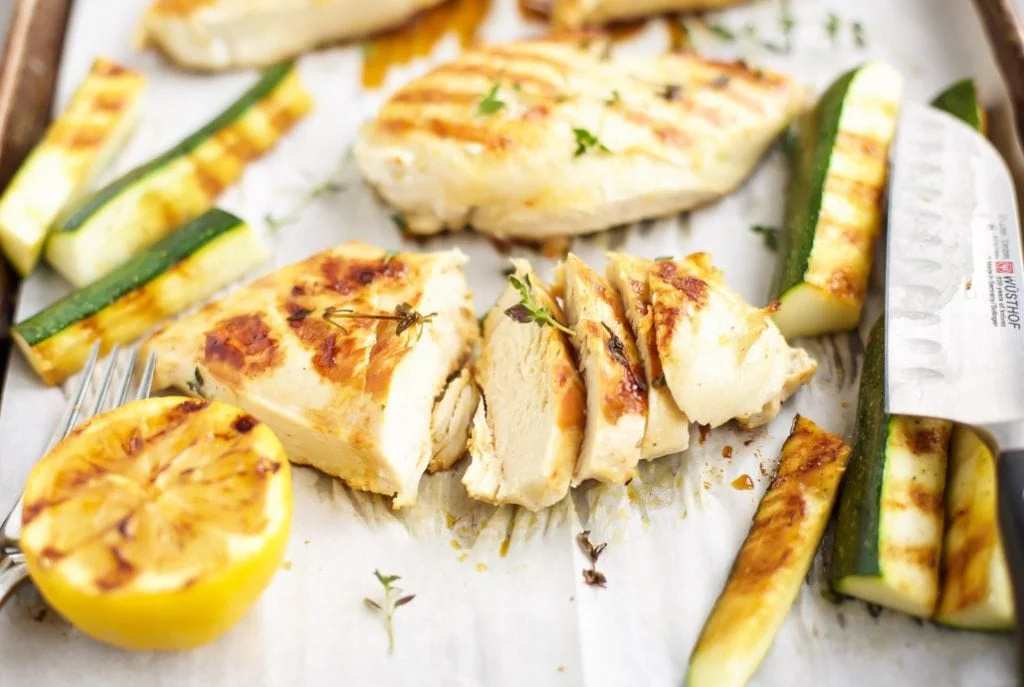 There are a few tricks of the trade that are non-negotiable…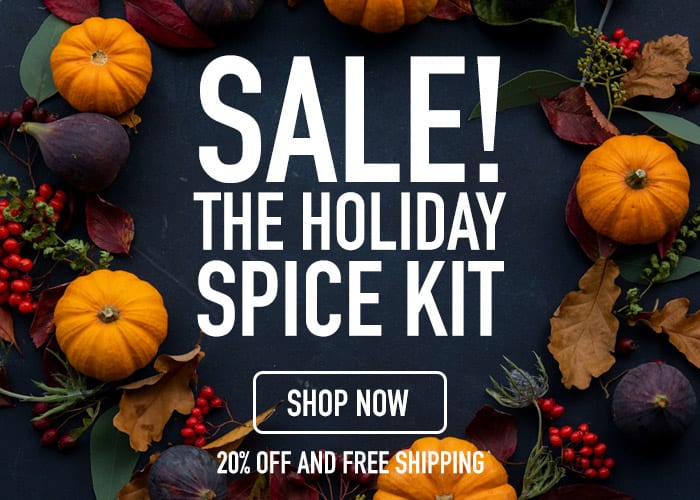 You have to trim the fat from your chicken breasts and pound them out. I like to pound them to an even thickness which helps them to cook evenly on the grill. Just place them between two pieces of wax paper and pound those babies out with a meat mallet.
If you want even more tenderness and flavor it helps to marinate them overnight. Lemon juice and olive oil works wonders on chicken breasts!
In order to get the cooking time right, you must have a meat thermometer. I like this one or you can also use one made specifically for grilling which has a longer handle. It takes all of the guesswork out of grilling.
See Also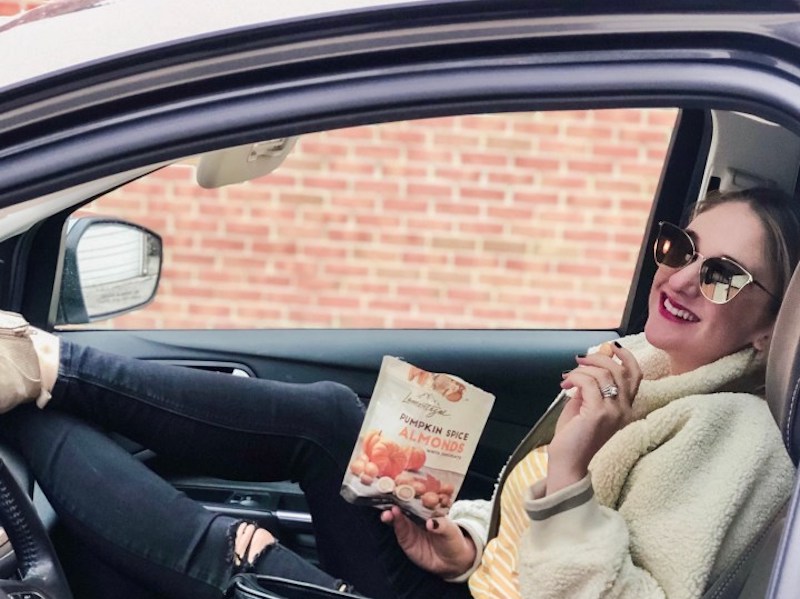 Generally, I would say chicken breasts of this size would take 6-8 minutes per side. They must reach an internal temperature of 165 degrees. They will continue to cook for a bit when you take them off the grill. Always put meat on a plate covered with foil and let it rest a minute or two before slicing. Save all the yummy juices that come out of it too!
Check out my recipe for Grilled Chicken Souvlaki for more instructions on grilling chicken.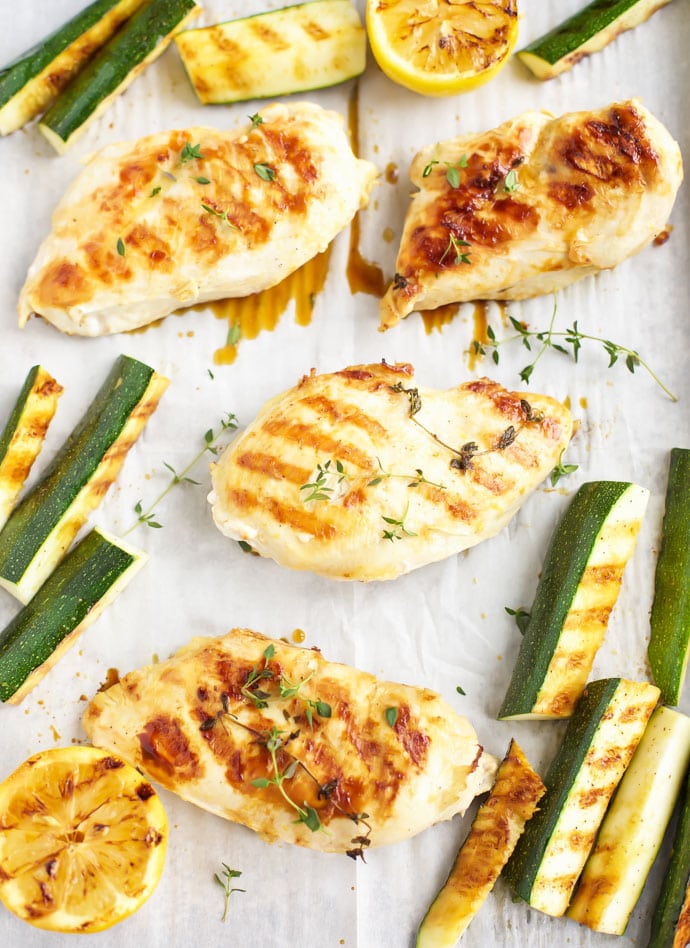 Karen Kelly
I am a blogger, photographer, recipe developer and mom. With three kids keeping me busy, I am always looking for easy, healthy dishes that can be prepared quickly.