Baked, instead of fried, with lemon and poppy seed, these bright-tasting doughnuts are glazed in a matching icing for a tantalizing treat.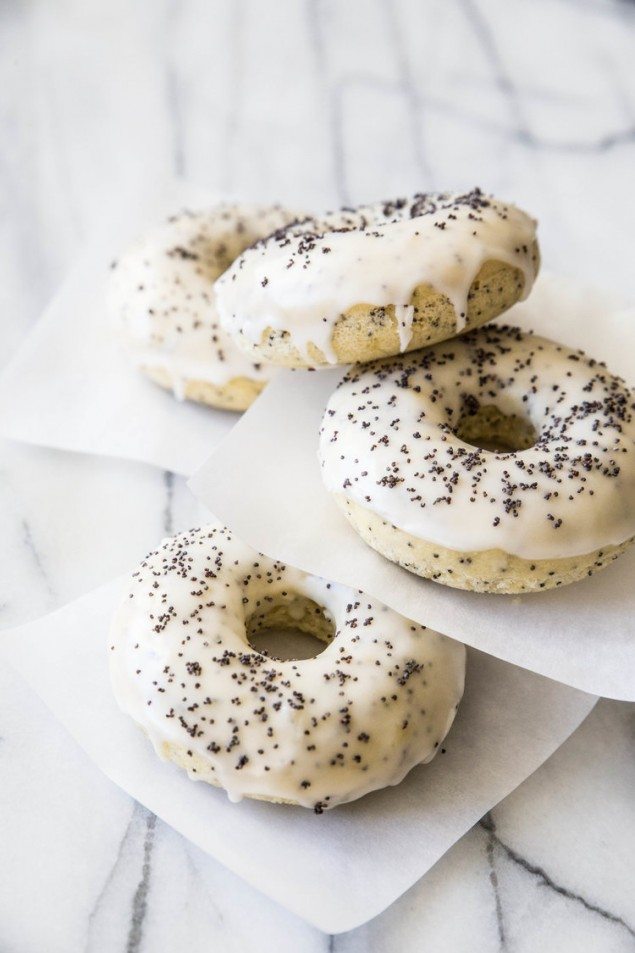 The romance of winter is fading as we enter into spring. The novelty of the crisp, cold air has worn off; we pay no mind to the fleeting clouds materializing and dissipating in time with our breaths. The white snow has darkened, developing an industrial look to match that of the bustling city in which it lay.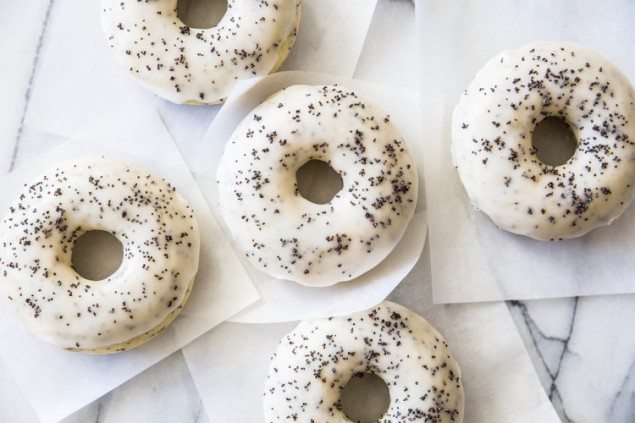 The days blur together in repetition and familiarity. To step out of these gray surroundings, I spent Saturday at an art museum, enveloping myself in a world of color, choosing to step away from my gray reality for a few hours. The atmosphere in museums carries a certain stillness about it, revealing a rich history with a closer look. It is about finding a new perspective in the unexpected pieces that draw the idea and speak to an inner truth.
If you are surrounded in gray, take time to embrace color—whether it be in nature, literature, or an art museum on a Saturday afternoon. Color is the antidote to the oppressive, stifling gray.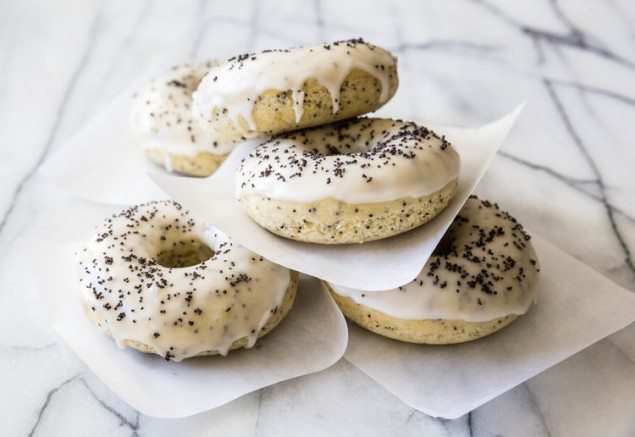 The gray began its slow descent back into my life on Sunday, surfacing in my baking and photography. At least until the color of the fruit basket caught my eye; the pink grapefruits and sunshine lemons a reminder of the artwork from the day before.
See Also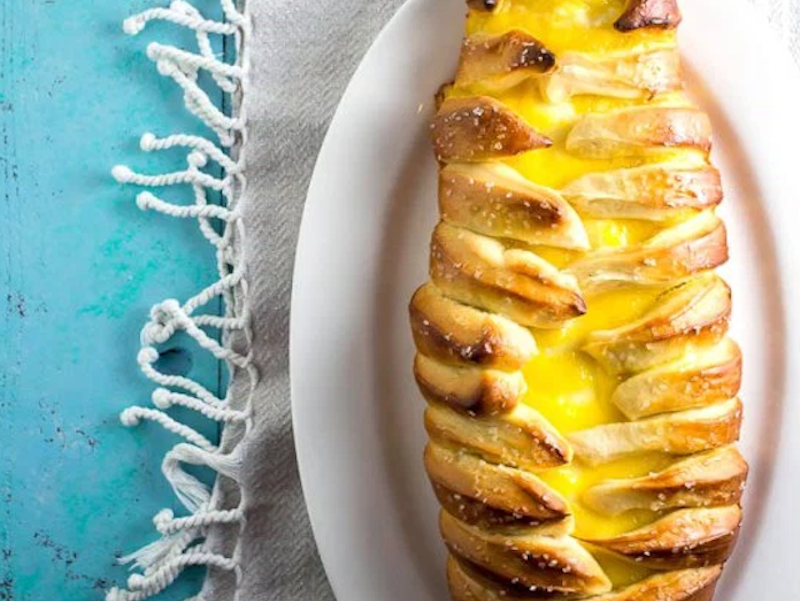 Lemons are a winter fruit, bright yellow and acidic. When combined with the sweetness of sugar and the subtle nuttiness of poppy seeds, the lemon takes on a bold, vivid flavor. These baked lemon poppy seed doughnuts may have a simple, monochromatic appearance, but the taste is a genuine pop of color in a gray landscape.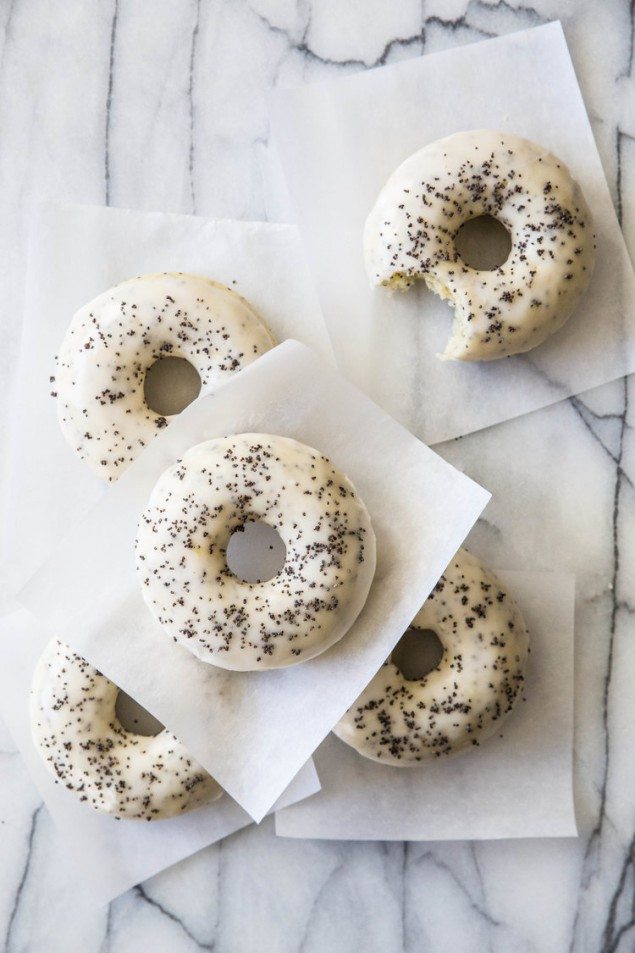 Baked Lemon Poppy Seed Doughnuts have a bold personality. The batter is infused with lemon zest and crunchy poppy seeds. The baked doughnuts have a cake-like texture. Don't skip the lemon glaze on these doughnuts—the glaze is mixed with fresh lemon juice and provides a bright, vibrant flavor to the overall dessert. The recipe can be doubled to fit your needs.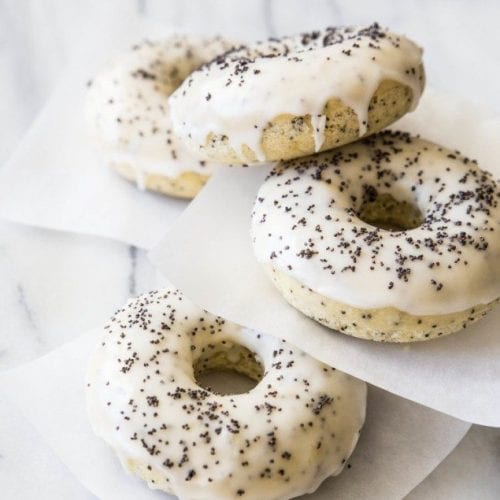 Lemon Poppy Seed Doughnuts
Kristin Rosenau
Baked, instead of fried, with lemon and poppy seed, these bright-tasting doughnuts are glazed in a matching icing for a tantalizing treat.
Ingredients
Lemon Poppy Seed Doughnuts
1/3

cup

70 grams granulated sugar

Zest of 1 1/2 lemons

2

tablespoons

vegetable oil

1

large egg

1

teaspoon

vanilla extract

1 1/4

cups

150 grams all-purpose flour

1

teaspoon

baking powder

1/2

teaspoon

salt

1

tablespoon

poppy seeds

2

tablespoon

lemon juice

1/3

cup

80 mL milk
Lemon Glaze
1 1/4

cups

140 grams powdered sugar

1-2

tablespoons

lemon juice

Poppy seeds

for sprinkling
Instructions
Preheat oven to 350 degrees F (180 degrees C). Grease a standard-size doughnut pan.

In a large mixing bowl, whisk together the sugar and lemon zest until fragrant. Whisk in the vegetable oil, egg, and vanilla. Stir in the flour, baking powder, salt, and poppy seeds. Stir in the lemon juice and milk until uniform.

Transfer the batter to a pastry bag (or large resealable plastic kitchen bag with the corner snipped off). Fill the depressions in the prepared pan with the batter until 2/3 full (alternatively, if appearance does not matter, you could spread the batter into the pan using an offset spatula, but this results in more unevenly shaped doughnuts). Bake the doughnuts for 12-15 minutes, or until puffed and a toothpick inserted into the center comes out clean. Cool in the pan for 5-10 minutes, before transferring to a cooling rack to cool completely.

For the lemon glaze, stir together the powdered sugar and lemon juice until smooth. If the glaze is too thick, thin with a teaspoon or two of additional lemon juice.

Dip the cooled doughnuts into the glaze, allowing any excess to drip off. Sprinkle poppy seeds on top. The glaze will take 10-15 minutes to set, depending on the thickness.
Kristin Rosenau
Kristin Rosenau is a baker and science teacher with a serious sweet tooth. She began an affair with butter and sugar fresh out of college and her love for baking has only matured since. The voice behind the blog Pastry Affair, Kristin develops recipes for the home cook, combining classic recipes and homespun flavors with a dash of honesty.