Lemon couscous cakes take their flavor from fresh scallions and spicy Harissa. Top with Crème fraîche or tagine for a delicious combination.
By Jill Nammar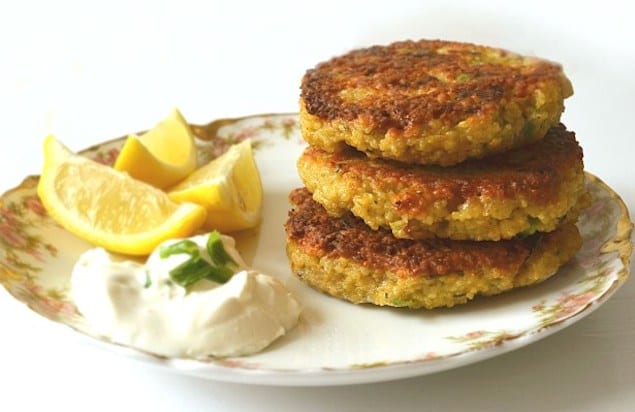 These lemony couscous cakes get their moisture and flavor from lots of scallions, the larger the better. If you can only find small scallions then just use more of them. I like to serve these cakes with my Moroccan Chickpea Tagine, my Moroccan Eggplant Tagine or a Persian Salad (recipe under salad on the side bar). But, they're equally good with salsa, chutney, yogurt or creme fraiche and a squeeze of fresh lemon juice or lime juice. Sometimes I make them for lunch and serve them with lemon, creme fraiche and roasted veggies. Harissa is a Moroccan spice blend that gives them a little heat. You can swap the harissa for sriracha sauce or ground red pepper with good results.

Lemon Harissa Couscous Cakes
Lemon couscous cakes take their flavor from fresh scallions and spicy Harissa. Top with Crème fraîche or tagine for a delicious combination.
Ingredients
4 cups of cooked couscous prepared according to the package directions (approximately one box of Near East Original Plain Couscous)
3 large eggs
2 large egg yolks
4 large scallions, minced
Zest of one lemon
A generous ⅓ cup of shredded cheese. Use a mild cheese such as mozzarella.
4 tablespoons of self rising flour
1 teaspoon of ground cumin
½ teaspoon of ground cinnamon
½ teaspoon of dry Harissa Spice, a drizzle of sriracha sauce or some ground red pepper to taste
½ teaspoon of dried mint
Salt to taste
Olive oil for cooking
Instructions
Cook the couscous according to the package directions. Fluff with a fork and set aside to cool.
Add the minced scallions, the shredded cheese, lemon zest, cumin, cinnamon, harissa and dried mint. Salt to taste. Take a taste, add more salt if needed. Mix in the eggs, egg yolks and self rising flour.
Heat some olive oil in a large nonstick fry pan. I use a measuring cup to form the cakes. Using a ⅓ measuring cup, scoop up some of the mixture. Press the mixture into the measuring cup and then release the cake into your hand and pat down a little. Place the cakes in the pan.
Brown on one side and then flip to brown them on the other. Be careful not to overcook them or they'll be dry. Serve with suggestions and enjoy!
Notes
Serving Suggestions: your favorite chutney, salsa, creme fraiche, Greek yogurt, sour cream, fresh lemon juice or lime juice, Moroccan Chickpea Tagine or Moroccan Eggplant Tagine, Persian Salad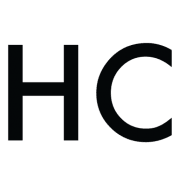 Jill Nammar
Jill has been cooking and serving meals for most of her life. As she was growing up, he parents owned a restaurant and an ice cream parlor where she became immersed in food. The kitchen is truly her comfort zone. Jill's recipes are influenced by France, the Mediterranean and Morocco, and often the bright flavors of Southeast Asian cuisine, too. She cooks to inspire others to whip up flavorful food in their own kitchens. Each recipe has a notes section with helpful tips, techniques and secret ingredients to follow. Taste and see how easy it is to create delicious meals.