Try these plump lemon cookies bursting with fresh blueberries. Perfect summer baking.
By Laura Kasavan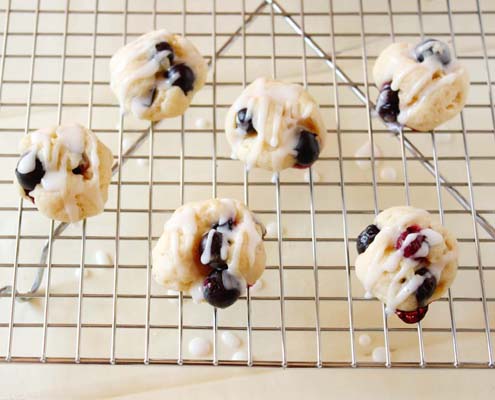 Blueberries with lemon is one of my favorite flavor pairings for a dessert. My latest creation with the duo are these lemon glazed blueberry bites, plump cookies bursting with fresh blueberries.
See Also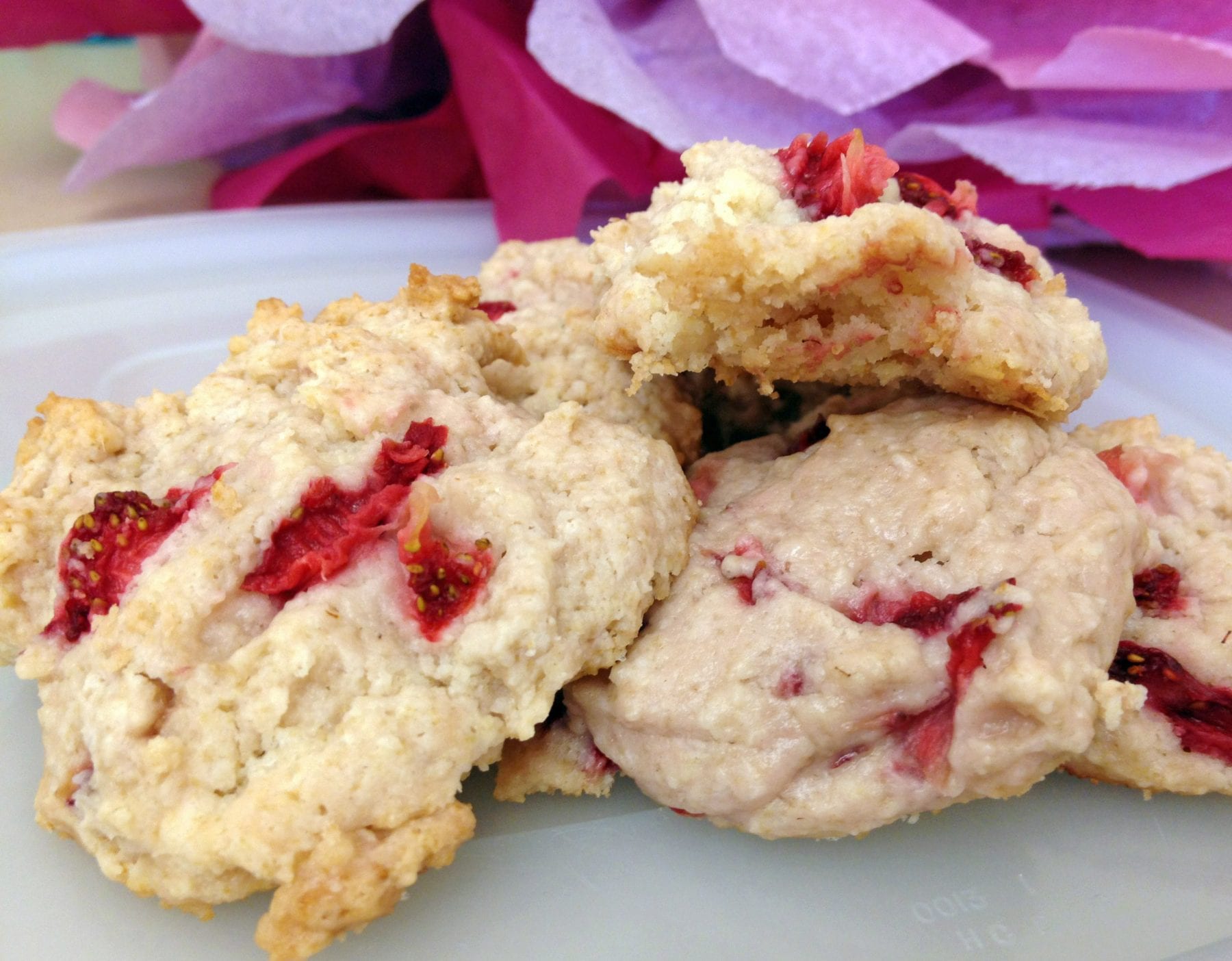 Incorporating a blend of cream cheese and butter to the dough ensures that each bite is tender and chewy. Lemon zest perfumes the cookies while a drizzle of fresh lemon glaze adds an extra hit of citrus. Serve slightly chilled for an irresistible taste of summer.
Lemon Glazed Blueberry Bites
Plump lemon cookies bursting with fresh blueberries.
Ingredients
2 cups (200 g) all-purpose flour
½ teaspoon baking powder
½ teaspoon salt
4 ounces (115 g) reduced-fat cream cheese, softened
½ cup (115 g) unsalted butter, softened
Zest of 1 lemon
½ cup (100 g) sugar
¼ cup (50 g) brown sugar
1 teaspoon vanilla extract
1 large egg
1½ cups (210 g) blueberries
Lemon Glaze
¾ cup (95 g) powdered sugar
2½ tablespoons (35 ml) lemon juice
Instructions
Whisk together flour, baking powder, and salt in a small bowl.
Beat cream cheese, butter, and lemon zest in a large mixer bowl at medium speed until smooth.
Add sugars and beat until fluffy; add vanilla and egg and beat until combined.
Reduce speed to low and gradually add flour mixture; beat just until incorporated. Carefully fold in blueberries.
Cover dough and chill in the refrigerator for at least 3 hours or up to overnight.
Preheat oven to 350°F and line two baking sheets with silicone mats or parchment paper; let dough stand at room temperature for 15 minutes.
Gently form 1¼-inch balls of dough and place two inches apart on prepared baking sheets.
Bake, rotating pans halfway through, for 12 minutes, until cookies are lightly golden.
Cool for 2 minutes on baking sheets, then transfer cookies to a wire rack to cool completely.
To prepare glaze, whisk together powdered sugar and lemon juice in a small bowl.
Place wire rack with cookies over a piece of wax paper; drizzle cookies with glaze and let set before serving. Store leftovers in an airtight container in the refrigerator up to 3 days.
Nutrition Information
Serve Size:
1 cookie
Calories:
90
Carbs:
13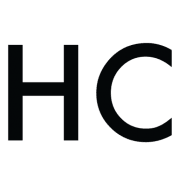 Laura Kasavan
Laura Kasavan is a California-based writer and author of the baking blog Tutti Dolci - All Sweets. She has a passion for seasonal baking and often features locally-grown ingredients in her recipes. She strives to create flavorful sweets with reasonable nutritional profiles, and believes dessert can be savored every day.