Enjoy this awesome lemon ginger roast chicken recipe from Ruth Kirwan.
By Ruth Kirwan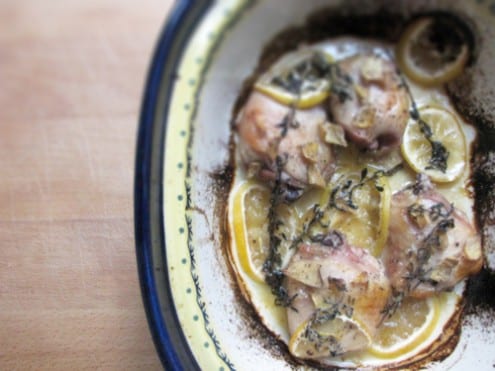 Lemon Ginger Roast Chicken
Enjoy this awesome lemon ginger roast chicken recipe from Ruth Kirwan.
Ingredients
4 chicken thighs, skin on
2 large lemons, washed and sliced thin
1 large thumb of ginger, peeled and sliced
2 cloves of garlic, minced
2 tablespoons olive oil
sea salt, to taste
Instructions
Preheat the oven to 425 *F. Rinse the chicken thighs and pat them dry. Season lightly with sea salt, then pace in the bottom of a deep casserole dish.
Arrange the lemons and ginger evenly around the chicken thighs and scatter the garlic on top.
Roast the chicken for one hour, or until the skin has crisped, the lemons have softened the juices run clear when the chicken is cut into. Serve immediately.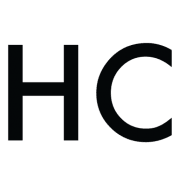 Ruth Kirwan
Midwestern transplant living in New York City. I live in a teeny apartment in NYC with my husband, whom I call the Big Man. I'm a food writer, recipe developer and tester, cooking school instructor, and total cheese lover. I'm happiest whenever I'm in front of a hot stove with a wooden spoon in my hand.