Beautiful lemony cakes with a creamy fluffy filling.
By Michelle Keith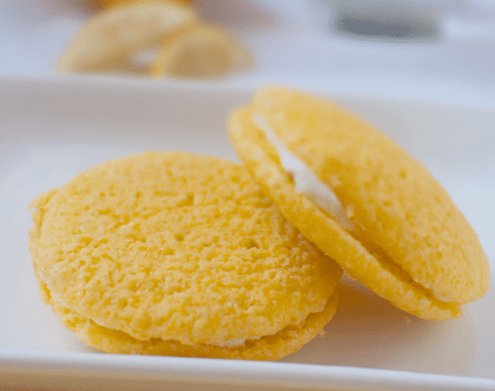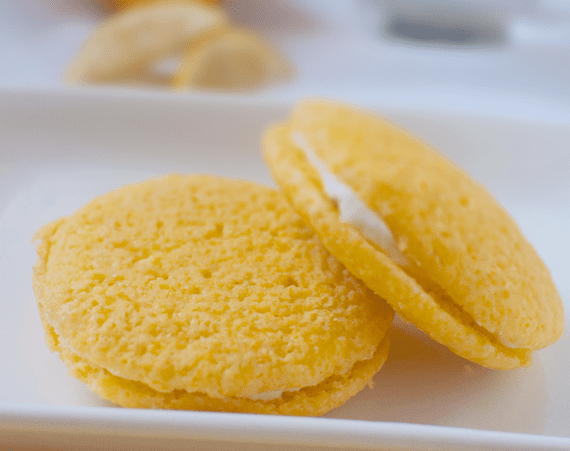 I feel like I just went from Spring to Summer in a week.
Maybe because it's 86°F and it's already time to break out the flip flops and sundresses? Maybe it's because I got my first sunburn in months yesterday?
Or, maybe it's the fragrant lemons that have been perfuming my home lately…


Beautiful lemony cakes with a creamy fluffy filling.
Ingredients
1 box yellow cake mix
1 lemon
2½ cups powdered sugar
1 stick softened butter
¼ cup marshmallow cream
1-2 teaspoons milk
Instructions
Prepare cake batter following box instructions EXCEPT replace the water with milk but only half the amount.
Example: If the box calls for ½ cup of water; add ¼ cup of milk instead
Add juice of ½ lemon and 1 teaspoon lemon zest.
OPTIONAL: a few drops yellow food coloring
Spoon batter onto parchment lined baking sheet by increments of 2 tablespoons
Bake 6-8 minutes at 350
Meanwhile, beat butter, sugar, marshmallow cream and 1 teaspoon lemon juice.
Beat until fluffy, adding 1-2 teaspoons milk if needed to thin frosting.
Spread filling on the flat side of one cake, and top with another cake.