SPONSORED STORY – BROUGHT TO YOU BY CASTELLO ALPS SELECTION
This pesto uses Hirten cheese in place of the traditional Parmesan and swaps out the basil for canned artichoke hearts.
By Monet Moutri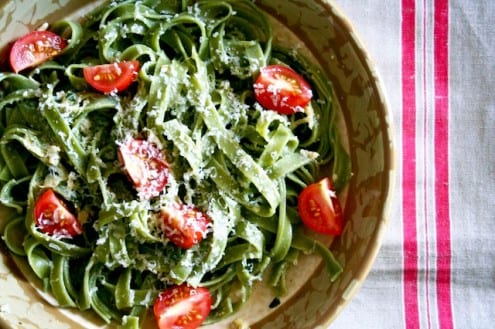 During summer months, I crave pesto. Because you can't go wrong with basil, Parmesan cheese, pine nuts and olive oil. Earlier this season, I had bought a basil plant that I nurtured each day. The plant flourished, meaning I could have pesto anytime I wanted. But when the baby arrived, my attention rightly went elsewhere. Our poor basil plant is now dried and shriveled with only one or two yellow buds. So when I received this delicious Hirten cheese from Castello, I knew I had to find a new recipe for pesto pasta. One without basil and one with heaps of pungent cheese.
And so this lemon artichoke pesto pasta was born. While this pasta looks lovely on an outdoor table on a cool summer night, it can be made and enjoyed year round. Canned artichoke hearts are readily available (be it July or December!). If you're feeling ambitious, you could use fresh artichokes (serve them as an appetizer one night and then save the hearts for this recipe) but I think the canned variety works just as well.
And did I mention this cheese? Castello Alps Selection cheeses are produced with milk from cows grazing the Alps in small, mountain farms. The quality of milk is evident in these handcrafted cheeses. For my pesto recipe, I used Castello Hirten, which has a rich and complex taste with slightly sweet overtones. It works well in recipes that call for the classic Parmesan.
Win a Castello Alps Selection Cheese Tasting
Lemon Artichoke Pesto Pasta
This pesto uses Hirten cheese in place of the traditional Parmesan and swaps out the basil for canned artichoke hearts.
Ingredients
1 14-oz jar marinated artichoke hearts, drained
2 garlic cloves, minced
½ cup pine nuts or walnuts
⅓ cup fresh parsley
¼ cup freshly grated Hirten cheese
½ teaspoon lemon zest
2 tablespoons lemon juice
¼ cup olive oil
Salt and pepper to taste (I seasoned very generously!)
1 lb spinach pasta (I used fettuchini)
1 carton grape tomatoes, cut into halves
Additional cheese for grating over pasta
Instructions
In the large bowl of a food processor, combine artichoke hearts, garlic cloves, pine nuts, parsley, cheese, lemon zest and lemon juice. Pulse until well blended.
Add the olive oil to the feed tube and let it slowly drain into the bowl as you blend. Salt and pepper to taste.
Use immediately or store in an airtight container in the refrigerator.
Cook pasta according to package directions. Drain (but do not rinse).
Add artichoke pesto and grape tomatoes to warm pasta.
Generously grate Hirten cheese over top. Serve warm.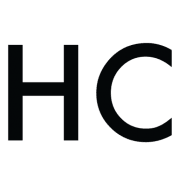 Monet Moutrie
Monet Moutrie is an avid baker, based in Austin, Texas. She has a passion for bringing people together through the preparation and sharing of quality food. She is a writer and editor for the Department of Veteran Affairs and manages her own blog, Anecdotes and Apple Cores.