Saying a food truck requires innovation is like saying a food truck requires wheels. In other words—it's essential. And few know this better than Kelvin Natural Slush pioneers Alex Rein and Zack Silverman. Their simple vision to give slushes grown-up appeal rolled onto the streets of New York City in 2010 and has since grown into a pretty sweet business.
To date, Kelvin Natural Slush Co has raked in a prestigious Vendy Award, has been featured in countless street food features (among them, our 15 Best Street Food Vendors Across America) and are now being sold at Madison Square Gardens and 23 Whole Foods locations across eight states.
If you have your own unique idea (and the drive) to get innovative in the food truck world, here is some invaluable insight Alex and Zack shared with us based on their experience and subsequent success.
What was it like jumping from a desk job to working on a food truck?
AR: It was interesting…working for yourself is a lot more exciting, I would say. But with getting the food truck up and running and starting the business there was a lot of running around—just hustling essentially everyday. Being on my feet was probably the best part about it during that first year, aside from the general response from customers. I was interacting with people pretty much all day, everyday…it is definitely more interactive than your typical day at the office sitting behind a desk, reading documents and doing whatever else you do.
What advice would you give someone who's thinking about starting a food truck?
[Laughs, Alex jokingly mimes "don't do it"]
ZS: I think philosophically what we would tell people thinking about starting a food truck is be prepared for very, very long days. When people see trucks at these very high profile food truck events and there's a really big line, they don't see all the preparation that happens the day before and all the clean up that happens afterwards. All the dealing with bureaucracy and with the city and with getting things set up…The fact that you actually have to drive somewhere to then sell…it's not quite as easy as it appears, although everybody tries to make it look easy.
Would you say it's more challenging than running a store front?
AR: I've never run a store front, but just anecdotally, hearing from other people who have done both, I think there are a lot more challenges to this…In a brick-and-mortar store, you have someone show up and they get there at 11am, they prep, they open, they set a schedule. With the truck, you're sitting in traffic…and there are a lot more things that seemingly pop up when your store is bouncing around on the street and going over potholes…You have to be prepared to adjust your daily routine. There's a lot of improvising and changing things on the fly.
Do you think Kelvin will want to start a store front? Is that the end goal, or are you happy with the food truck?
ZS: Our business has evolved quite a bit. So actually, the biggest piece of our business from a growth perspective is what we call our wholesale business. We sell our Kelvin Slush mix to Whole Foods, Madison Square Gardens and to restaurants and bars….they have the machines, and we provide a premium, all natural mix they can serve as either a frozen cocktail or virgin. So at this point we are probably not going to open a store front, but we might might eventually. You know, in the right market, on a beach somewhere for example [laughs]. Our goal is to create the first brand of premium frozen cocktail mixes and to make Kelvin a national brand people order in their local restaurant and look for on menus.
Where do you feel the food truck culture is headed? Because more and more are opening and it's not quite as novel as it used to be.
ZS: I think the food truck culture is headed to more competition, and that competition will result in the quality getting better and better. Initially, when things [food truck culture] were starting, it was such a novelty to get a good hamburger out of a truck…people were super excited and would line up down the block. Now there are lots and lots of very creative concepts happening, and so if you put something out there that's not really great and not really unique, then you're not going to do as well…the strong will survive, and it will be harder to rise above the crowd.
What food trucks do you feel are being particularly innovative right now? Maybe in New York or elsewhere?
ZS: We're members of the New York Food Trucks Association, and we have lots of great fellow members that are out there. We're quite friendly with Nuchas Artisan Hand-Held Foods, which make amazing handmade empanadas, and Mexicue makes a really good combination of Mexican and barbecue food. Our General Manager over here is saying he really likes Morris Grilled Cheese. We eat at all the food trucks, so it's hard for us to pick our favorites.
In New York, aside from the Vendy Awards, are there other great food truck shows and festivals?
AR: Every first and third Sunday of each month there is the Prospect Park Food Truck Rally at Grand Army Plaza and Prospect Park. They vary the line up between the first Sunday and the third Sunday, but they've got about 10 to 12 trucks.
ZS: The Village Voice sponsors an event every year called Choice Streets where they bring out a bunch of really good food trucks.
Would you ever go back to working at a law firm?
ZS: Hopefully not.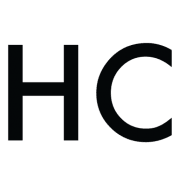 Relish
Offering more than 14,000 recipes plus features and DIYs on cooking, dining and entertaining, Relish celebrates America's love of food. Relish is about honoring cooking traditions while exploring new trends and ideas, which is why millions of people turn to both Relish.com and Relish Magazine for special occasion recipes, quick and easy weeknight suppers and culinary adventures.