This post is sponsored by Cavit. Inspire your pairings, recipes, and gatherings with new wine ideas.
Take your next party appetizer or casual happy hour at home to Italy. Serve an Italian Cabernet Sauvignon with prosciutto bruschetta topped with triple cream brie and fig jam.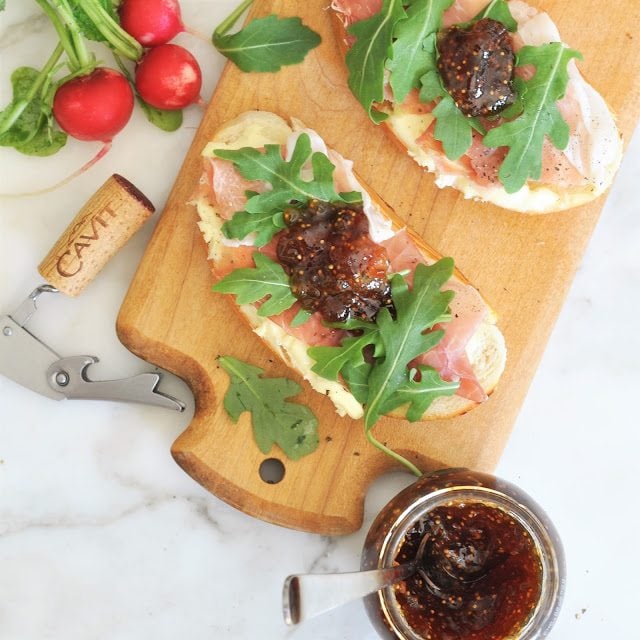 Have you reflected on the ups and downs of 2017 and made any resolutions for the New Year?
One of my goals for 2018 is to focus more on kindness and random acts of "cooking". Like baking extra batches of cookies for neighbors and friends … or total strangers. Just because!
I'm thinking about hosting more casual last-minute get togethers, without wasting time on formal invitations or five-course meal preparations. All that's needed is a delicious and quick meal, an awesome bottle of wine, and some fun company.
I guess I'm ready for someone to join me now to enjoy these scrumptious bruschette and amazing glass of Cavit Cabernet Sauvignon!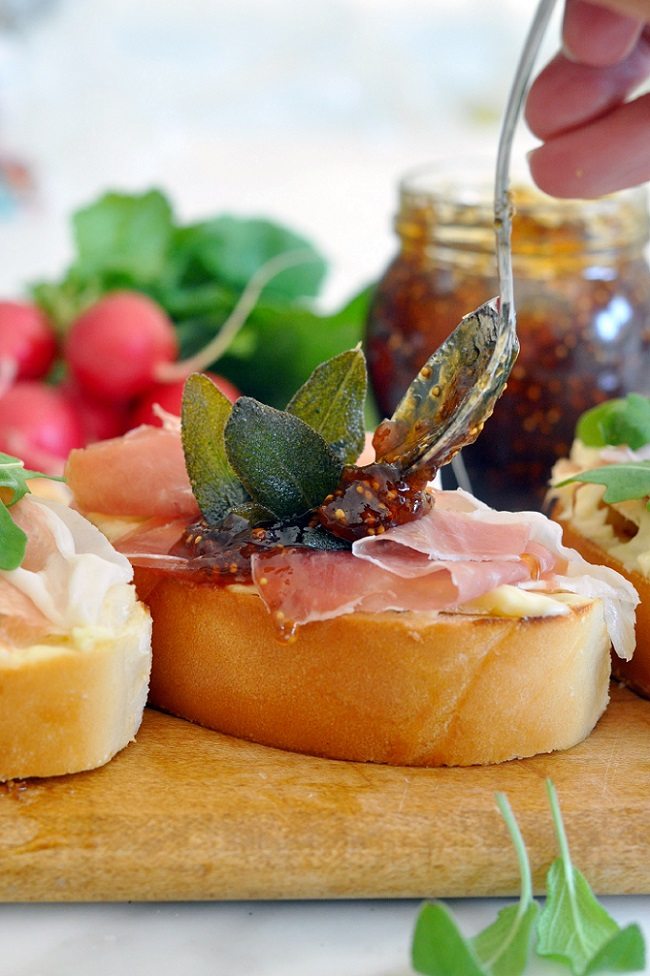 As you may know, bruschetta is an Italian word for an open, half sandwich (no bread on top), made with a thick slice of grilled bread and topped with fresh ingredients. It's similar to a crostino, just bigger in size, and it can be served as a main dish, not just an appetizer.
As you may NOT know, it's NOT PRONOUNCED "brooshhhetaaaa". In Italian, "ch" sounds "k". So, it's actually "broosKETTA"! Sorry for the yelling but my teeth cringe every time I hear the "shhhh" :)
Today's bruschette are not your classic tomato and basil over bread, but a twist of salty and sweet delicious creation. They are topped with slightly melted triple cream brie cheese, a couple of thin slices of salty prosciutto, and a spoonfull of sweet fig spread. And as a final optional-but-encouraged touch, decorate with a leaf or two of fresh arugula or fried sage to add a wow factor for your tastebuds.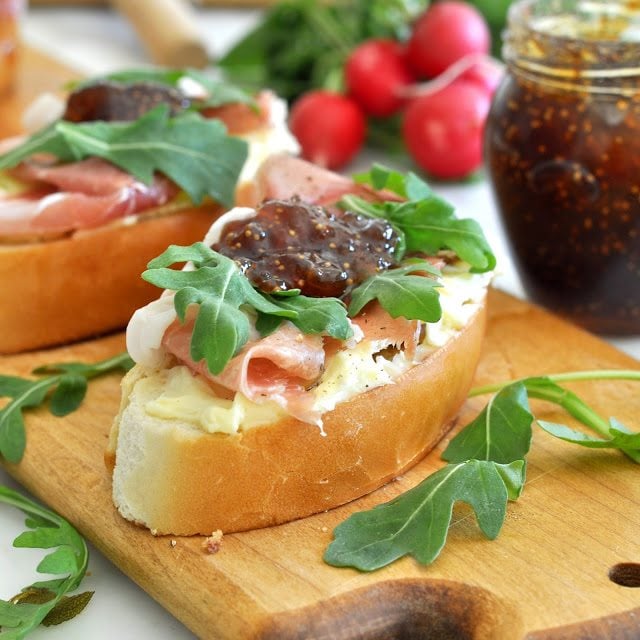 These elegant and tasty bruschette perfectly pair and highlight the richness and depth of this easy-to-enjoy glass of Cavit Cabernet Sauvignon.
This bold, medium-bodied Italian wine perfectly balances the flavor of the bruschetta, and brings out the subtle spice of the prosciutto. The earthy flavor and intensity of the Cabernet stand up to the sweetness of the fig spread and the nutty and buttery aroma of the cheese, without overpowering the taste. This wine will surely prepare your palate for the next bite, begging for more!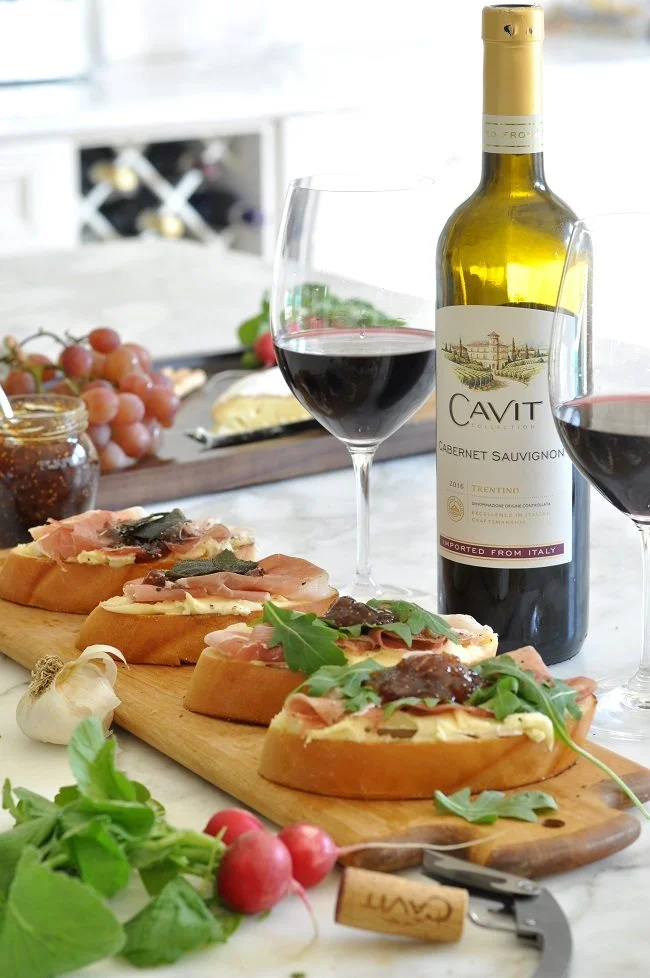 Cabernet is a natural partner for red meat of course. Tagliata, carpaccio, meatballs, braised duck breast, are some of the things that come to mind when thinking about a glass of this wine. But Cavit is such a versatile wine that pairs well with lighter, less classic dishes.
Let's not forget, it's a New Year! And this year I'm shaking things up in the kitchen with new flavors and fun wine pairings!
Now let's talk about this recipe for a minute. The secret to an amazing bruschetta is in the ingredients. You need tasty prosciutto (better if Italian), and flavorful brie cheese. But most of all, you need a great crusty loaf, soft on the inside and crispy on the outside (like a French, Italian or Pugliese). The thick bread slices need to be brushed with tasty olive oil (and garlic if you like), and grilled to perfection: just enough so that only the outer part is crunchy and golden, but the middle stays soft.
Italian Happy Hour: Cabernet Sauvignon and Prosciutto Bruschetta with Triple Cream Brie and Fig Jam
Manuela
Take your next party appetizer or casual happy hour at home to Italy. Serve an Italian Cabernet Sauvignon with prosciutto bruschetta topped with triple cream brie and fig jam.
Ingredients
4

slices

of good French or Italian bread loaf

cut diagonally into 3/4-inch-thick slices

olive oil

1

garlic clove

optional

6 to 8

thin slices of Italian prosciutto

Parma or San Daniele are my favorite

3.5

oz

100 gr triple cream brie cheese

4

teaspoons

of fig spread

freshly ground pepper

arugula or sage for decorating
Instructions
Remove the triple cream brie cheese from the refrigerator so it will be easier to spread.

Cut the bread diagonally into thick slices, about 3/4 inch in thickness.

Brush both sides of each slice with olive oil.

Grill both sides until just toasted and crunchy on the outside, still soft on the inside, about 2 minutes each side on high.

Brush with garlic if you'd like.

Place the bread on a serving platter when still warm and top with a big enough piece of brie and spread it out.

Top with one and a half or two (depending on the size) slices of prosciutto.

Top with one teaspoon of fig preserve and sprinkle with pepper.

Decorate with fresh baby arugula or fried sage leaves (dip the sage in hot oil for one minute, sprinkle with salt) .

Serve immediately.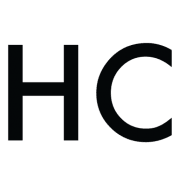 Manuela Mazzocco
Born and raised in Venice, Italy, Manuela now lives with her husband and two children in Los Angeles, California. In her blog, Cooking with Manuela, she strives to share her passion for Italian food. As a mom of two young boys, most of her dinner preparations are done while checking homework, quizzing for science tests, and looking for Lego pieces. Her step-by-step recipes help readers create delicious food while on a busy schedule. There is nothing as special as ending your day with your family or friends sharing a good conversation and a tasty homemade meal.