Of all the world's cuisines, there are very few that marry up to a nice pint better than that of Ireland.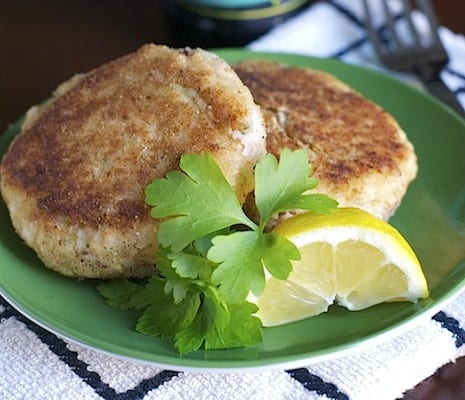 Of all the world's cuisines, there are very few that marry up to a nice pint better than that of Ireland. The luck o' the Irish lives on in a Guinness served alongside fresh oysters or a traditional lamb stew that's washed down with a gorgeous Irish Red Ale. This recipe pairs together an Irish Pub Style Smoked Salmon Fish Cake with the Oyster Stout made by The Porterhouse Brewing Co. in Dublin, Ireland.
See Also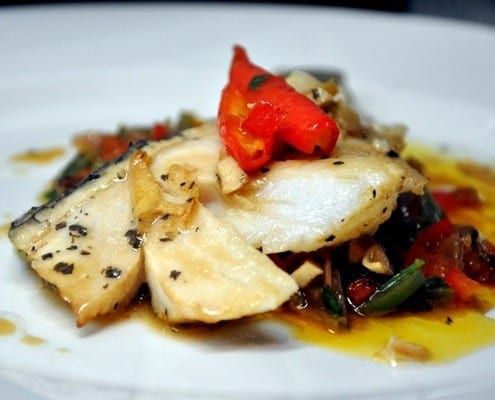 The oyster stout has notes of salty seawater because it's actually brewed with oysters. Thus, being somewhat reminiscent of the sea, the beer complements the fresh salmon in the cakes while the fish's sweetness matches nicely with the caramel malty notes in the stout. The smoked salmon in the recipe pairs beautifully with the beer's flavors while the oyster stout's lingering dryness provides an interesting contrast to the relative richness of the fish cake. This is truly a delicious pairing and the smoked salmon fish cakes would be a welcome main-attraction to any St. Patrick's Day party. Sláinte!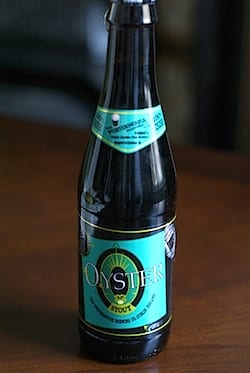 The full 3-course Irish pub beer pairing menu is available on my blog, HERE.

Irish Pub Style Smoked Salmon Cakes
A flavorful and satisfying salmon fish cake made with mashed potatoes that would be perfect for a main dish or as an appetizer.
Ingredients
250g/8 oz or four medium sized potatoes, cooked and mashed
250g/1/2 lb smoked salmon, cooked, skinned, and flaked
250g/1/2 lb fresh salmon, cooked, skinned, and flaked
few drop Tabasco sauce
Juice of 1 lemon
2TB finely chopped parsley
1 large egg yolk, beaten
plain flour
2 large eggs, beaten
Plain white bread crumbs
olive oil
salt and pepper
Instructions
Cook and mash the potatoes and set aside allowing them to cool.
In the meantime, pan-fry the salmon filets. When finished, flake the salmon meat off the skin. Allow to cool.
Once cooled, mix together the mashed potatoes, salmon, the Tabasco, lemon, and parsley. Season with salt and pepper.
Knead in the beaten egg yolk to bind.
Lightly flour a flat surface and form the mixture into cakes. Allow them to refrigerate for about 15 minutes. In the meantime, preheat the oven to 150C/300F
Dip the cakes into the beaten egg and then coat with breadcrumbs.
Heat the olive oil in a pan over medium-low heat. Once heated, brown all sides of each cake--about 2 minutes per side.
Then bake the cakes in the oven for about 8 minutes or until heated all the way through.
Garnish with lemon wedges and serve.
Get Loaded!
Notes
If you make these with half smoked, half fresh fish the smoky flavor will be more subtle and that fresh fish flavor will come through. Feel free to mix and match or even substitute any other fish that you'd prefer like cod, haddock, or smoked trout.
Maggie Cubbler
Maggie Cubbler is a beer-and-food-loving Yankee living in North Yorkshire, England. When she's not pulling pints at a traditional Yorkshire pub, she devotes her time to her Labrador, husband, and working on her blog: Loaded Kitchen. She loves to pair beer with food, cook with beer, and drink a (half) pint or two with the natives. Besides blogging and drinking, Maggie is currently studying to become a certified Cicerone while trying to figure out why Yorkshire men like lime cordial syrup in their lagers. Take a swing by her blog and check out the party in her pans.