Summers in New York can be steaming hot, emphasis on the steam. Steamy enough to make you dream about sunbathing on a beach. Perhaps somewhere located significantly far away from home like Bali. If you're like me and don't have the budget to make this happen at this very moment that's okay. There is an alternative located right in New York, specifically in Greenpoint Brooklyn; Selamat Pagi.
Brought to us by the founders who made us scream for Van Leeuwen ice cream, Selamat Pagi is an Indonesian inspired fare restaurant. Offering tropical flavor rich food for us folk who are unable to make the 23-hour flight to South East Asia.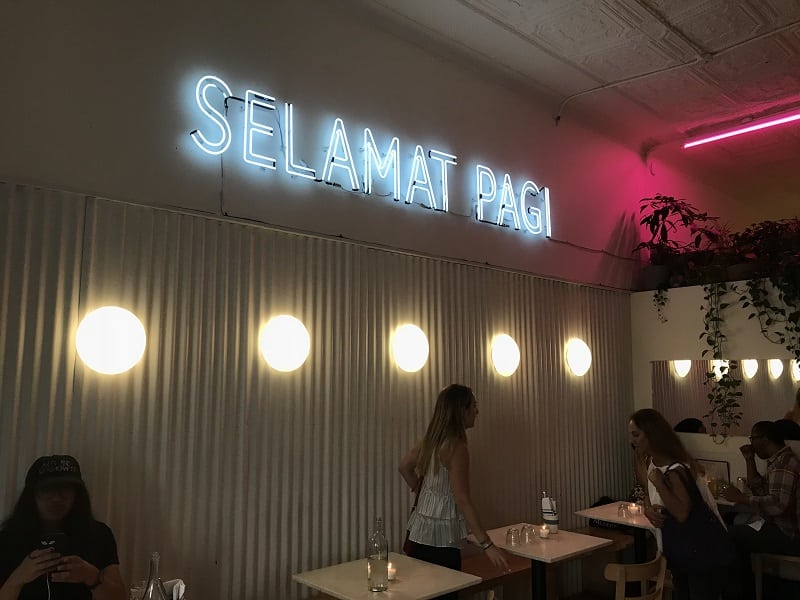 The menu offers pretty healthy, environmentally conscious and oddly satisfying food– unlike most health spots that don't quite hit the "full" spot. Talking to you kale salad. The cuisine is rich in spices and herbs like star anise, kaffir lime, cilantro and coconut. If you love this flavor palette then you'll love Selamat Pagi.
Segmented into large plates and small plates the menu has no specific order for choosing what to eat first or last. Prompting guests to eat whatever they darn feel like eating. On the menu you'll find popular Asian specials like curries, noodles, fried rice and street food fritters, prepared Indonesian style.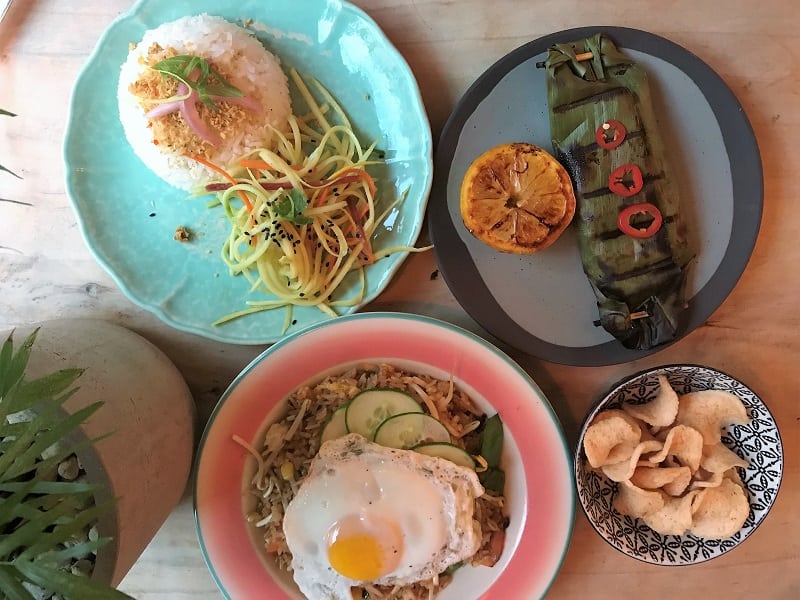 Specialties include a spot-on fish curry rich in coconut flavor served in a turmeric broth, the classic egg-topped fried rice nasi goreng served with prawn chips (a great vessel for dipping) and a hearty grilled piece of porgy made in a banana leaf.
If you're in a mood for sharing, definitely order the Indonesian style chicken wing platter, shrimp and corn fritters i.e creamy balls of bliss and the roasted brussels sprouts.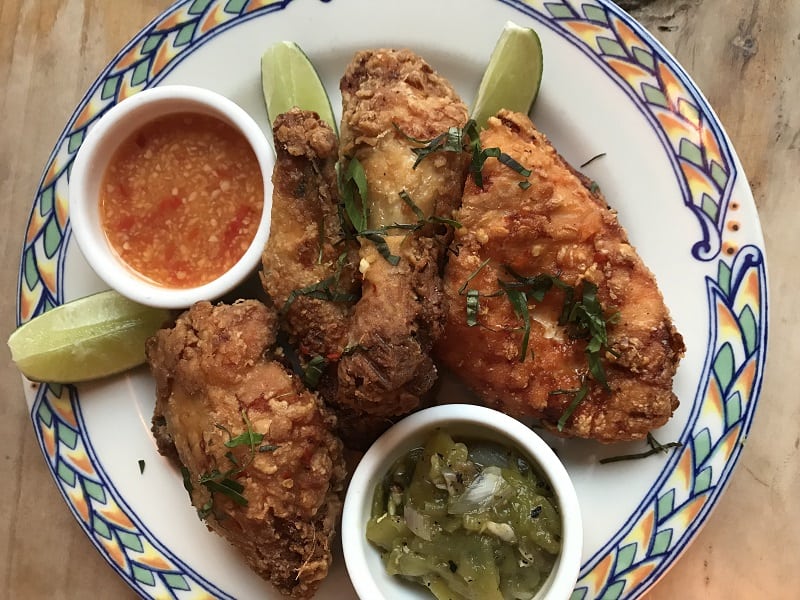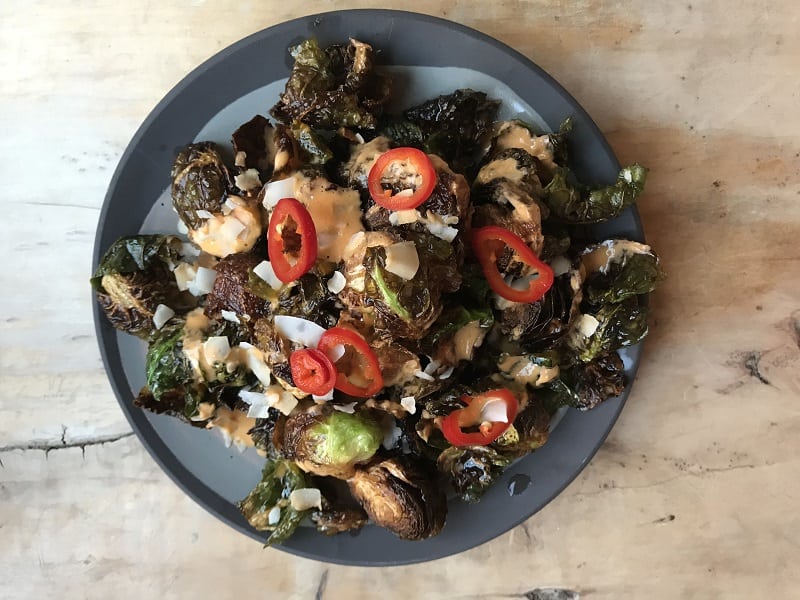 Definitely go with a group who doesn't mind sharing to try all of tasty things to devour at Selamat Pagi.
What would a beach be without a cocktail in hand? Selamat Pagi has you covered too, most cocktails are soju based, adhering to the Asian influence and may include a colorful umbrella to adhere to the tropic vibes of the restaurant.
On the topic of tropic vibes, the décor and ambience are nothing shy of tropical. Mellow tunes flow through the open dining area decked out with wooden tables and benches, mini plants, neon signs and an extensive bar.
Head over to the Brooklyn oasis located on 152 Driggs Ave, Brooklyn, NY 11222. For more information and details about Selamat Pagi visit their website.