These flat breads from the Indian state of Gujarat are soft, thin and have great shelf life.
By Anamika Sharma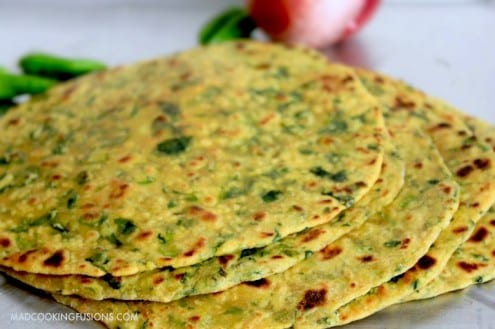 Methi Thepla is a staple flat bread in the Gujarati Cuisine in western India. It's cooked almost daily in many Gujarati homes. I love eating methi thepla and so do my kids. These flat breads are so soft and thin, unlike the Parathas made in my native Punjabi cuisine. And once you start eating them there is no point keeping count.
See Also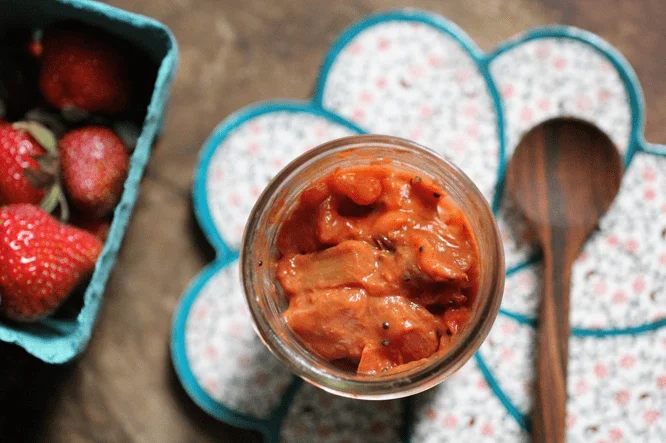 It is also a perfect travel food. They last long and have a great shelf life. They stay fresh for a couple of days at room temperature and taste great with pickles too.
Indian Flat Bread - Methi Thepla
These flat breads from the Indian state of Gujarat are soft, thin and have great shelf life.
Ingredients
Whole Wheat Flour – 1 cup
Chick pea Flour – ⅓ cup
Methi Leaves – 1 cup (chopped) – I like to add more for the thepla's ( you can adjust accordingly)
Sugar – 1 teaspoon
Sesame Seeds – 1 tablespoon
Minced Ginger / Garlic – 1 tablespoon
Turmeric Powder – ¼ teaspoon
Cumin Seeds – ¼ teaspoon
Salt to taste
Red Chilli Powder – ¼ teaspoon
Oil for cooking / kneading – 2 tablespoons
Water – 1 cup
Instructions
Wash and chop the methi leaves.
Take a non-stick kadai/wok and add 1 ½ tablespoon oil, heat the oil.
Add cumin seeds and let it flutter, now add minced ginger garlic to it and stir for few seconds.
Add turmeric powder and after few seconds add rest of the dry spices along with the sesame seeds except the salt.
Add sugar to it now.
Add the chopped methi leaves and stir well.
Now add about ½ cup water and close the lid of the kadai let it simmer on low flame for few minutes. Occasionally stir in between.
If required add little more of water to it and close the lid and again let it cook on low flame for about 5 minutes.
Switch off the flame and let the mixture rest for few minutes before you start kneading the methi thepla dough.
When it cools down, to make the dough, we need to combine the flours, add the Oil mix well till it is incorporated well with our hands. Now add the methi mixture slowly and knead the dough, use the same water in which we cooked the methi with the spices. Add salt now.
Once the flour comes together in dough, knead it for few minutes. Add ½ teaspoon of oil in your hands and knead it again.
You now need to cover this dough with a damp clean kitchen towel and let it rest for 20-25 minutes.
After 25 minutes, heat the tawa on medium flame, divide the dough and make equal sized balls.
Start preparing the thepla's one by one.
Take one ball and flatten it with your palms and sprinkle some whole wheat flour and start rolling it on a flat surface into a round shape like a chapati. It should be thin like a chapati only.
Place the rolled thepla gently over the tawa and after 2- 3 seconds turn the side and ensure it does not stick on the tawa and allow it to cook on both the side till you feel it's done.
Apply oil on the thepla, spread it with the flat spatula and flip the side, press gently and turn.
Apply oil on the other side too and press gently.
Take off from the tawa.
Serve immediately with pickle or yogurt.
Anamika Sharma
Anamika Sharma is a passionate foodie, a food blogger with a background in aviation and telecom industry for good 15 years. Her mission is to spread the love for Indian cooking to all those who wrongly think it's too difficult. She loves to cook for her family, specially her kids. Besides cooking she also enjoys photography and traveling. MAD – making a difference is a word she chose to describe her Indian cooking site. Cooking always meant to her to be maddening and now she is mad about cooking.