Sponsored Post: Who doesn't love free ice cream? Turkey Hill is hitting the road on their Good Mooed tour. Check out their tour dates so you can get a taste of their All Natural Ice Cream.
Take your ice cream to a delicious new level with a homemade butterscotch hardshell sauce.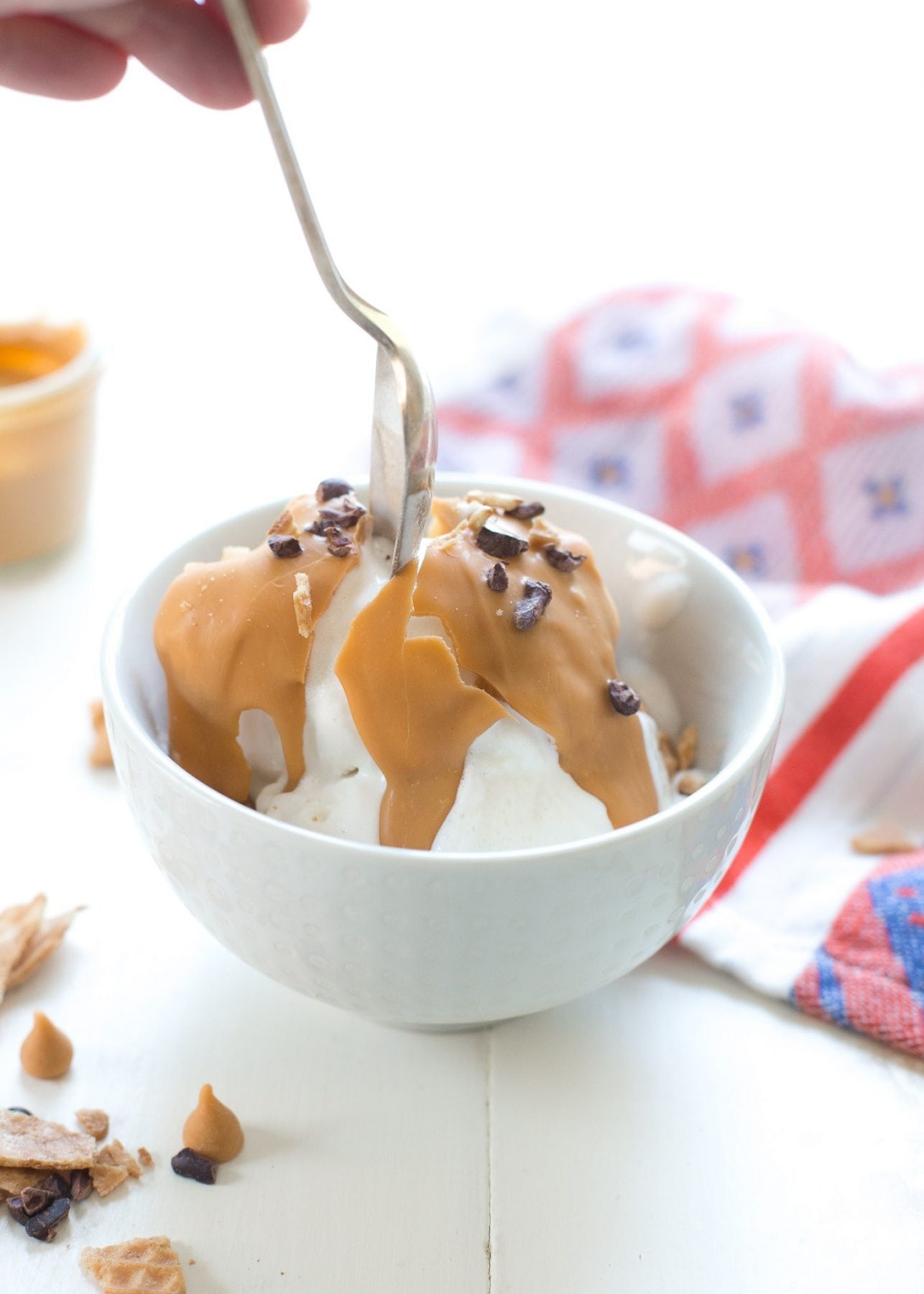 Don't mind us. We're just over here, eating all the ice cream and loving on summer down to the very last lick. Pregnancy / new baby plus the heat of the summer has meant that I need no excuse at all to have a bowl or cone or spoonful right out of the carton.
Did a load of laundry…scoop of Vanilla!
Put the baby down for a nap…how 'bout some Mint Chocolate Chip.
Clean up the breakfast dishes…bring on the Mocha Swirl.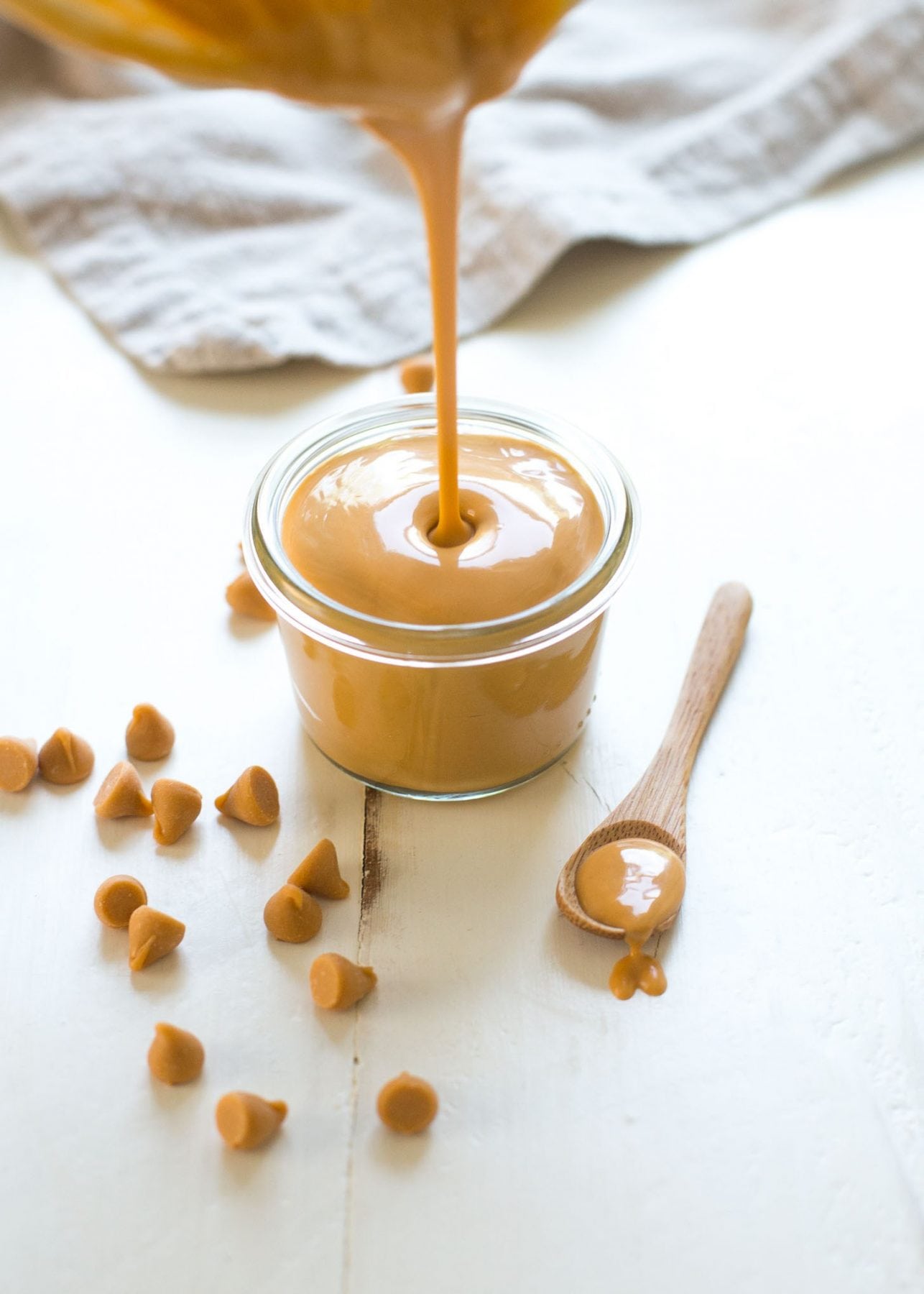 It helps that what we've currently got stocked in our freezer is Turkey Hill's All Natural Ice Cream. Made with super simple ingredients that all actually belong in ice cream like milk, cream, and sugar (no artificial colors, no artificial flavoring, and no stabilizers here). Plus all the delicious things that create a bunch of amazing flavors.
Did I mention the Salted Caramel?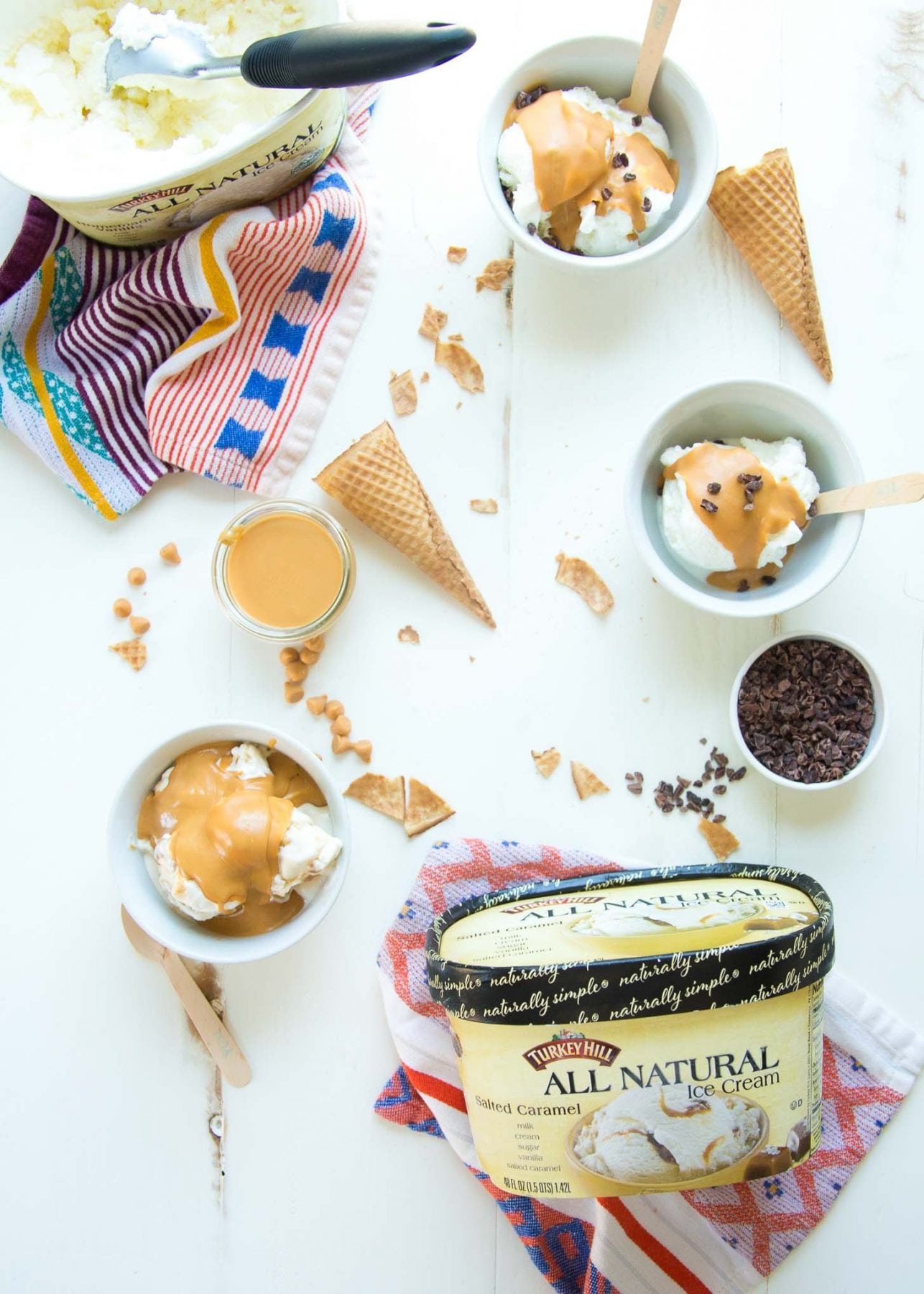 If you're looking for something super fun and suuuuper simple to top your ice cream, homemade hard shell is where it's at. It only takes two ingredients to make this topping that is liquid when warm and yet forms a crunchy shell when cold. I remember thinking that this stuff was truly magic when I was a kid. And now that I'm an adult, I know that the real magic is how easy it is to make this at home.
It's just two ingredients that are melted and combined – coconut oil and butterscotch chips. The coconut oil is what makes it pourable when warm and hard when cool. The chips give it all the flavor.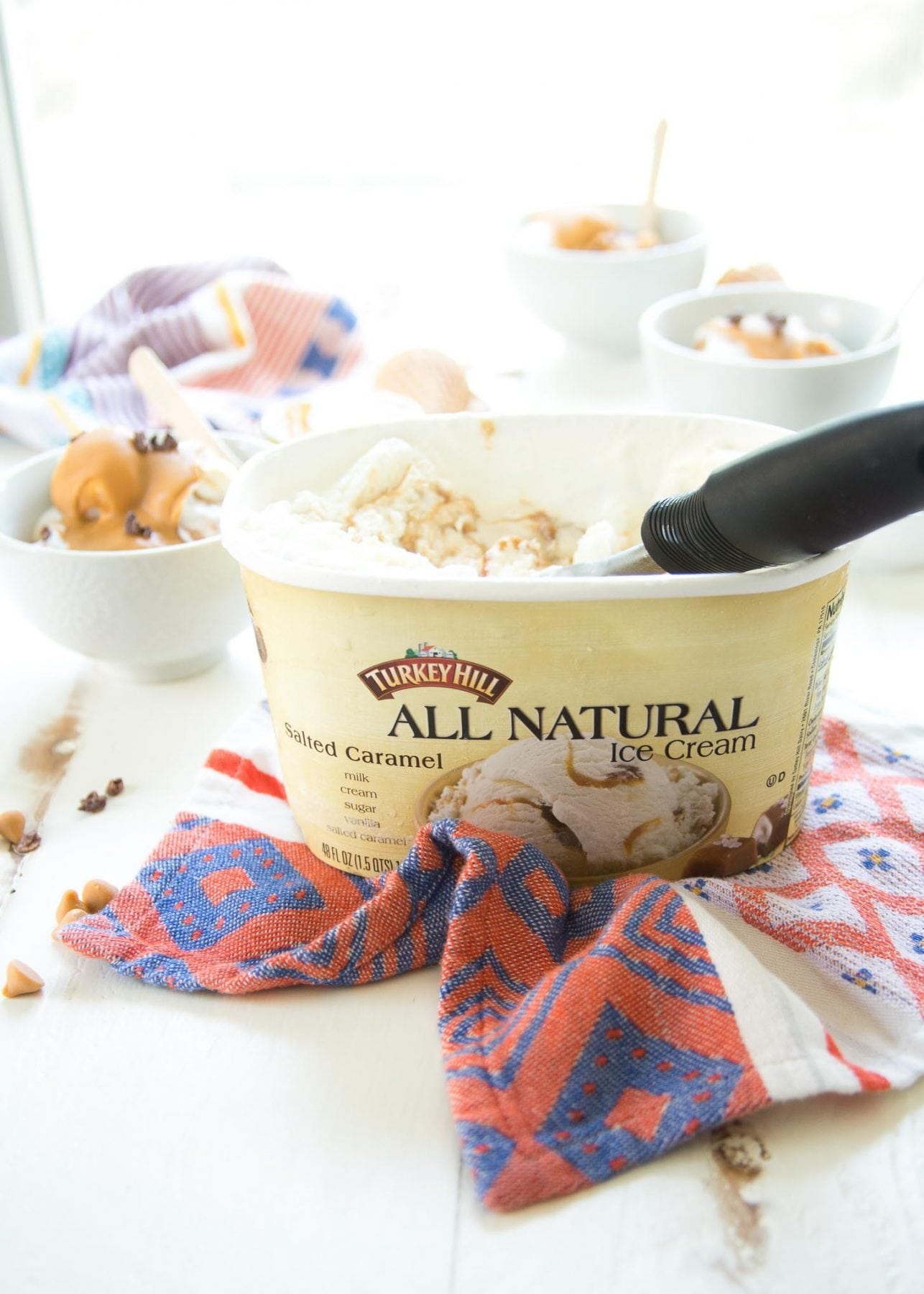 GOOD MOOED SAMPLING TOUR
Whether you want to top your ice cream with Butterscotch Hard Shell or not, our friends at Turkey Hill want to invite you to sample their All Natural Ice Cream line-up this summer. They're driving across the U.S. and stopping throughout the East Coast and Midwest.
Check here to see if there is an upcoming event near you!
(And, as if free ice cream isn't enough, the tour features Turkey Hill's giant cows!)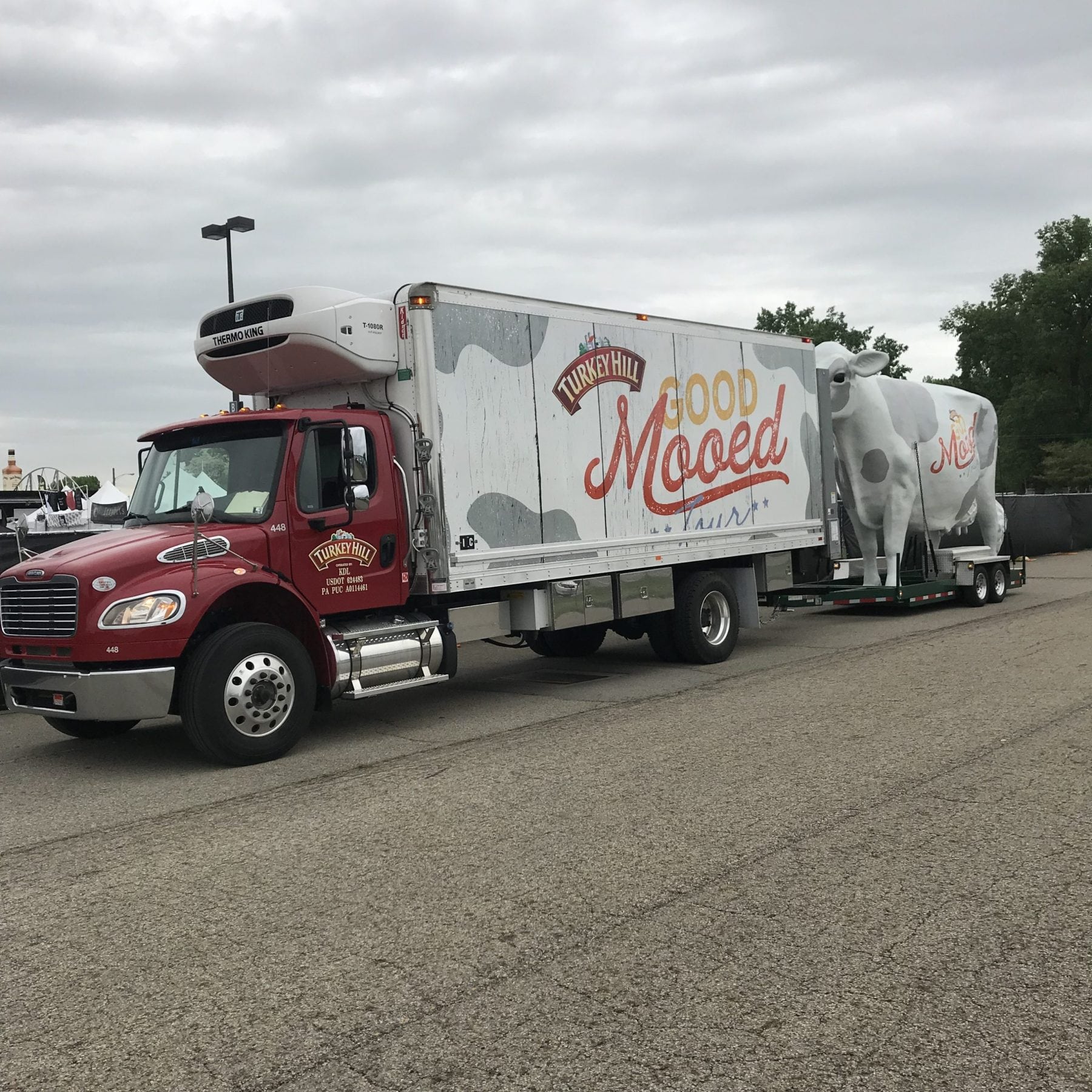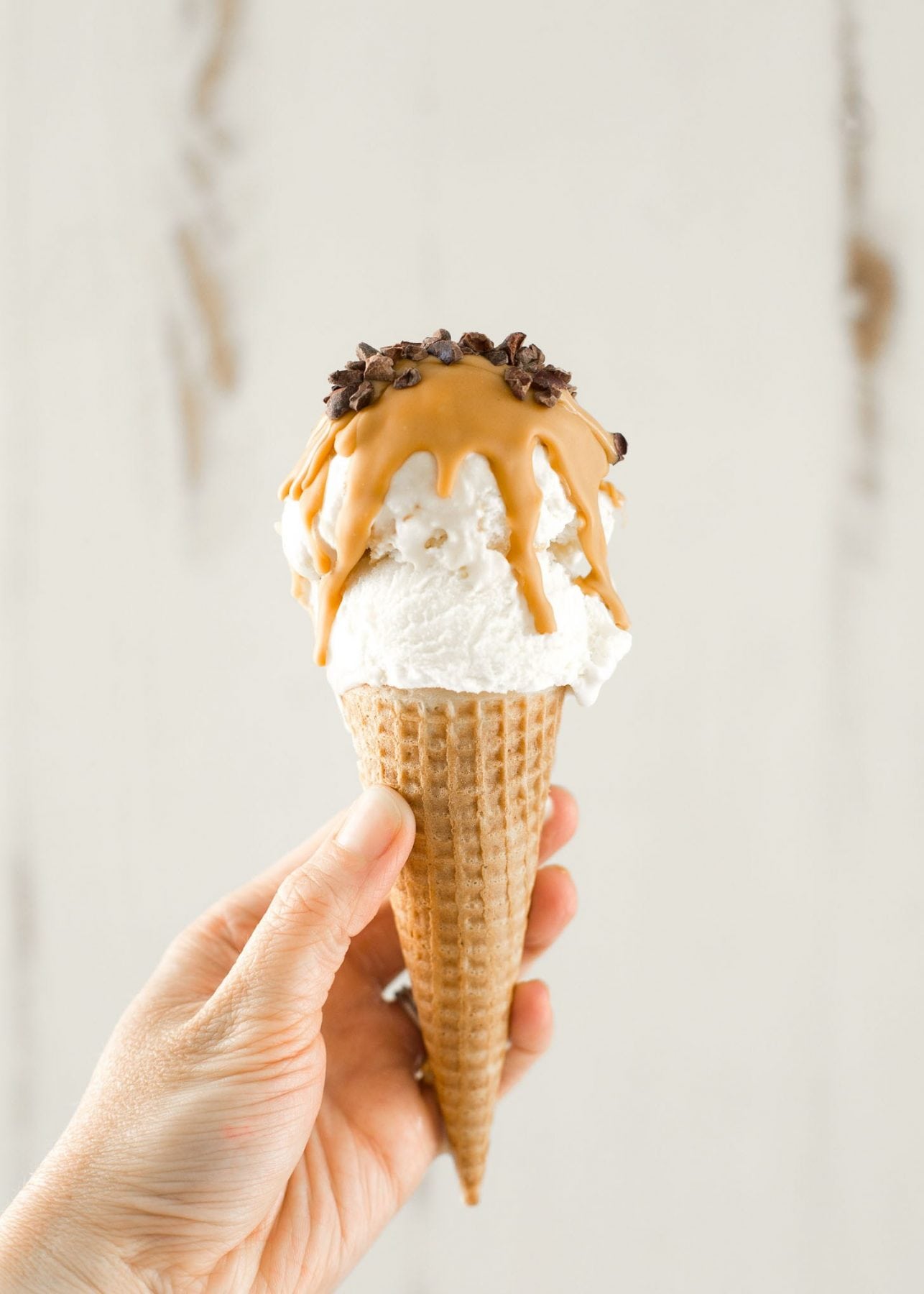 Click here for the butterscotch hard shell recipe.
Jessica Smith
Jessica Smith is a native of the American Midwest, currently living in Thailand where she writes about food and travel throughout Southeast Asia. Jessica believes that the best way to understand a place is through its local cuisine.